Features
Justice League vs. Godzilla vs. Kong Is DC's Amazing, No-Holds-Barred Love Letter to Monster Movies
Exclusive: Justice League vs. Godzilla vs. Kong writer Brian Buccellato walks us through the creation of DC's biggest superheroes vs. monsters crossover ever.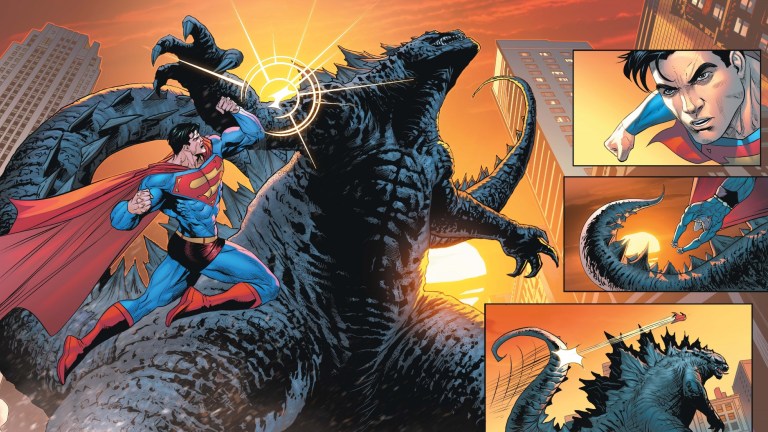 Reading Justice League vs. Godzilla vs. Kong, the new intercompany crossover between DC Comics and Legendary Films, is like watching a 12-year-old win a $25,000 shopping spree: toys joyfully piled atop each other while you wonder how they're all going to fit in his room. Talking with JLGK writer Brian Buccellato, one gets the sense that writing it is the same way. "The struggle is we have 30 pages per issue to fit the story in, and the big, giant monsters, we want to give them space," he tells Den of Geek magazine. "How do I navigate the big moments and the opportunities for Christian [Duce, artist on JLGK] to [draw] awesome pinup action shots with getting everybody in there and making sure they all get their due?"
The answer to Buccellato's question is, apparently, to shout YOLO and keep escalating. The book reads like a gleeful "yes, and" exercise. Toyman as the perspective character in a series that is, at its core, about toys being mashed together? Yes, and also, Gorilla Grodd thinks King Kong is his people's god. Yes! And let's have Batman fight Camazotz, the bat kaiju, in the sky above Gotham!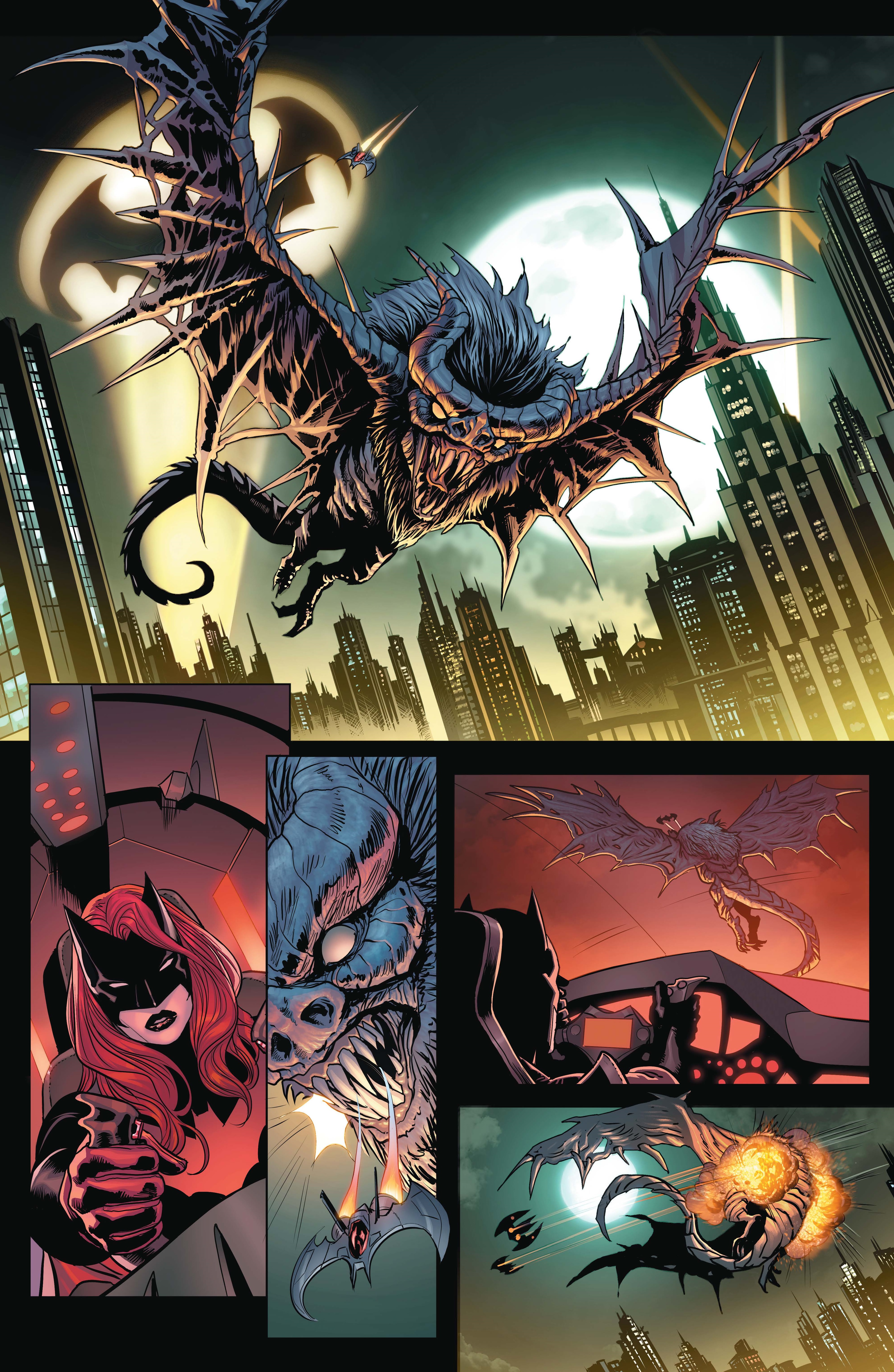 Buccellato is, of course, more than just a figurative kid in the DC/Legendary candy store. He's an accomplished comics creator, a celebrated colorist, and an accomplished writer. He's also, unsurprisingly, a huge fan of both worlds. "Serendipitously, I have a tattoo of the Flash on my right arm, and on my left arm, I have the original King Kong movie poster."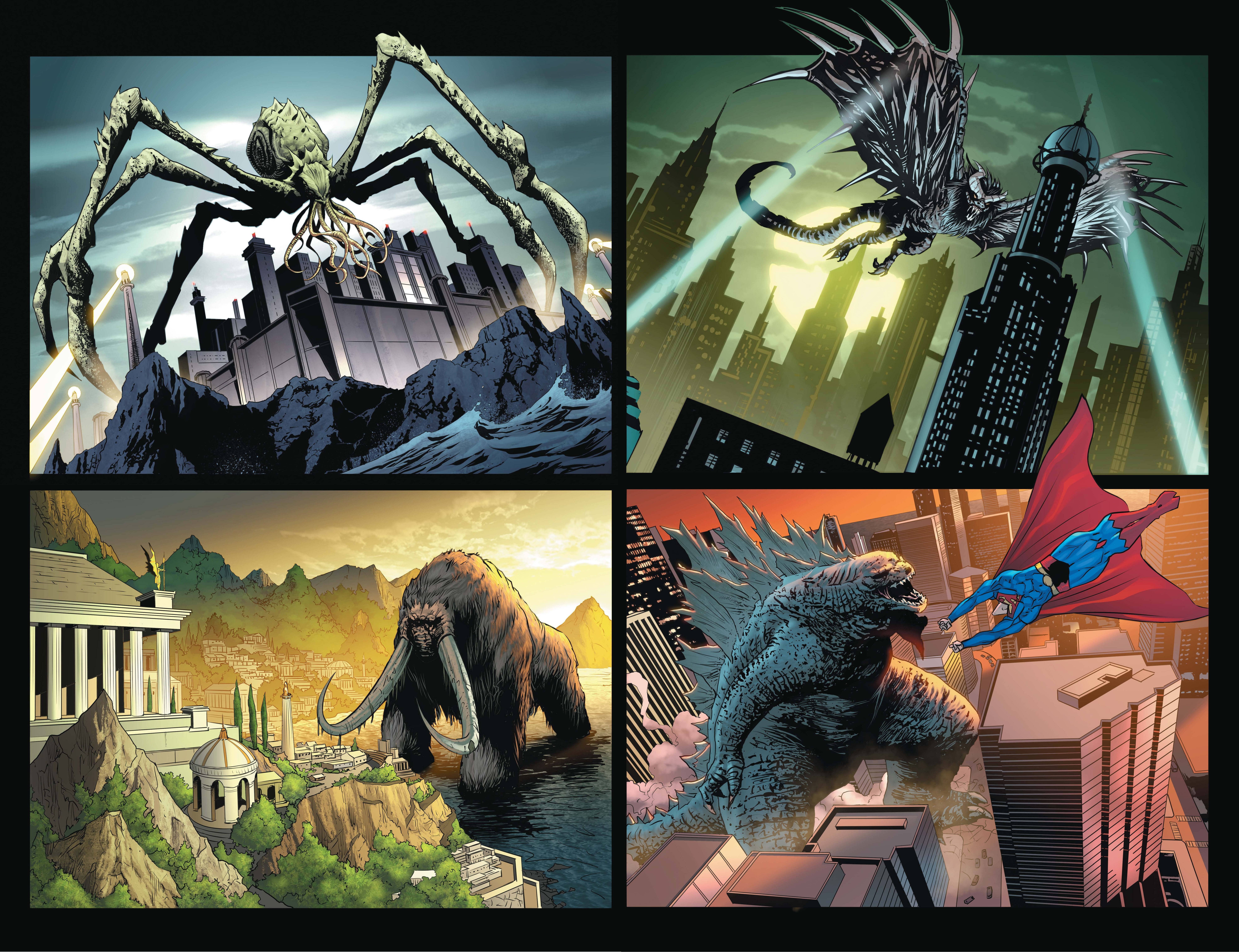 His work includes long runs on The Flash and Injustice, as well as Godzilla specials, so he's played with almost all of these toys before. In other words, no one is better suited to write this book: he's a guy who has a long history with these characters, understands why fans love them, and who knows how to pick the best parts of each hero and villain for the story he is telling. For example, long-time DC readers will recognize an iconic callback in issue #2: Batgirl knocks Red Hood out with one punch, just like Batman did to Guy Gardner in the classic Giffen/DeMatteis/Maguire Justice League International story. What he does with each character's continuity should be apparent early on, too—Superman is about to propose to Lois, while Batman has a full Dick through Damian Batfamily. "They didn't hand me an Earth or a continuity that I had to place it in," Buccellato says. "I got to cherry-pick what I think is my favorite version of each character." So you get a very Christopher Reeve Superman, or a very George Perez Nightwing, or a very Tom King Batman. 
There were characters who clicked right away for him. "The most fun I had writing DC characters was creating my version of [Flash and Green Lantern's] Odd Couple banter," Buccellato says. "I immediately knew when I was doing this that I was going to pair them up." His affection for Barry and Hal is instantly apparent: the pair trash-talk each other like an old married couple almost the second they appear on panel, and their banter is as fun as any ridiculous cape/kaiju battle.
Picking which pieces of each universe to mash together has led Buccellato's writing in very interesting directions like putting Green Arrow—famously a guy who got his superhero training living on a mostly-uninhabited island for a few years—in a classic Kong setting. "I don't think I've ever written Green Arrow in anything," Buccellato tells us. "I didn't know what to do with him until the idea of Skull Island just popped into my head."
The first two issues are filled with that kind of forehead-slapping, why-didn't-I-think-of-that brilliance, and from what Buccellato shared with us, there's plenty more to come. "Jim Lee drew a Bat-mech on [a variant cover to issue #1] not knowing that that's actually in the plans," Buccellato says. Kaiju, plus the World's Finest Superheroes, is a pretty solid recipe for fun. Yes, and also giant robots!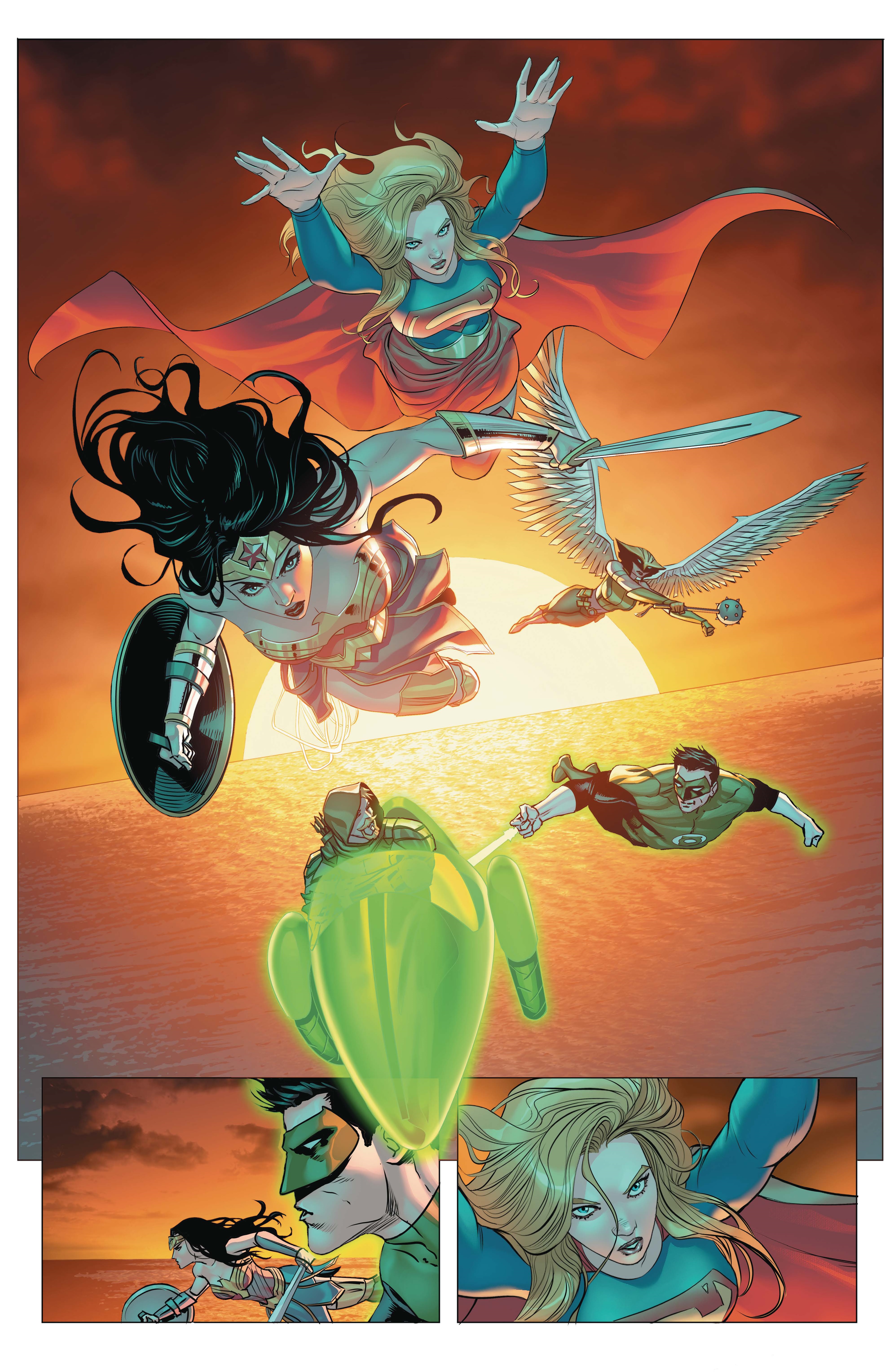 Justice League vs. Godzilla vs. Kong #1-2 are out now. Issue #3 hits stands Dec. 19.