Features
Best New Comics in January 2023: Scarlet Witch, New Sci-Fi, Batman, and More!
A new year means new opportunities to get into comics. Here's our guide to new series and events launching in January!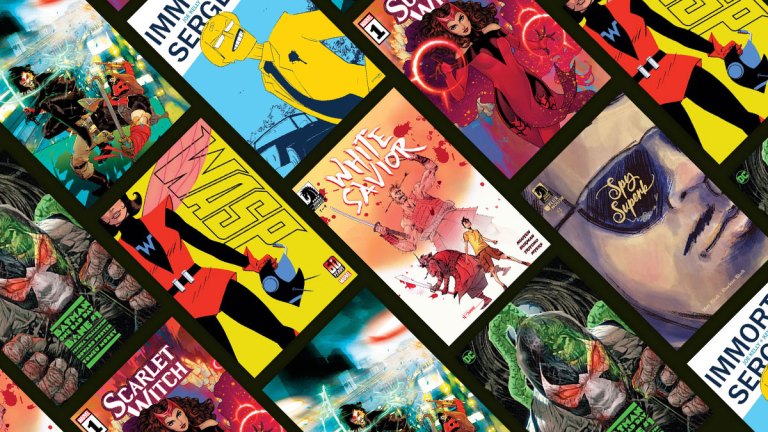 Comics are an intimidating medium, which is ironic considering how many of us had formative reading experiences with comic books. But there's a perception (that isn't always unfounded) that if you aren't constantly keeping up with comics, especially superhero comics, you'll fall too far behind, get lost, and never get caught up. Or that you'll be roped into buying a bunch of books that you're not into just to "understand" the ones you're following. Or that it's all superheroes all the time.
Well, we say…to hell with that noise! Comics are no different than TV or movies in that there's an infinite array of genres and tones to indulge yourself in, and even well-established long-running characters routinely set easy jumping on points for newer readers. It's a new year, and there's no better time to get into (or back into) reading comics. Here's an assortment of first issues out this month, from superhero stalwarts to new sci-fi and fantasy and much more!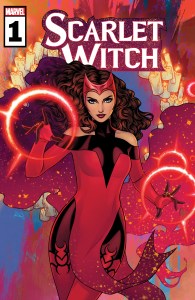 SCARLET WITCH #1
Need more Wanda Maximoff in your life after WandaVision and Doctor Strange in the Multiverse of Madness? Marvel Comics has what you need! Writer Steve Orlando and artist Sara Pichelli bring you a series about what happens when Wanda has "pledged all her power to help others who are languishing at their lowest." Of course, when that power is chaos magic, nothing is as it seems.
On sale: Jan. 4
LAZARUS PLANET
The DC Universe is about to transform after the eruption of the Lazarus Volcano, "spewing dangerous and transformative chemicals into Earth's atmosphere! As these Lazarus clouds rain down upon the planet, people across the globe begin to develop strange new abilities, watch their already-extraordinary abilities change, and witness a whole host of chaos, unlike anything the DCU has experienced before!"
This DC event starts in Lazarus Planet: Alpha, written by Mark Waid and Gene Luen Yang, with art by Riccardo Federici, Billy Tan, and more. It continues through February with a series of weekly one-shots touching every corner of the DC Universe..
On sale: Jan. 10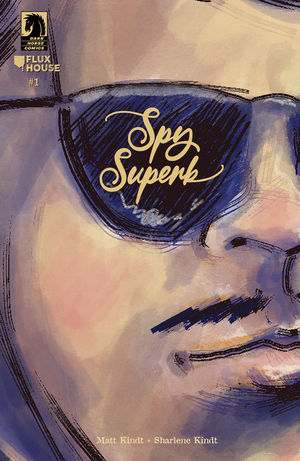 SPY SUPERB #1
Award-winning artist/writer Matt Kindt brings us a story billed as "John Wick meets Wes Anderson." A regular guy named Jay picks up the wrong phone and is forced to bumble his way through Russian hit squads and assassins, slowly convincing himself he's a powerful sleeper agent. Kindt's unique indie art makes this hook a good one. Quite frankly, it's stunning that Wes Anderson hasn't tried this before, but this might be a great template.
On sale: Jan. 11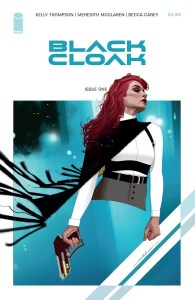 BLACK CLOAK #1
Eisner Award winner Kelly Thompson teams with artist Meredith McClaren for a new book that promises "Blade Runner style mixes with SAGA-esque drama in a delectable fantasy/sci-fi blend as two Black Cloaks try to solve the murder of a beloved prince in Kiros, the last city in the known world, before his murder tips the city into war."
On sale: Jan. 11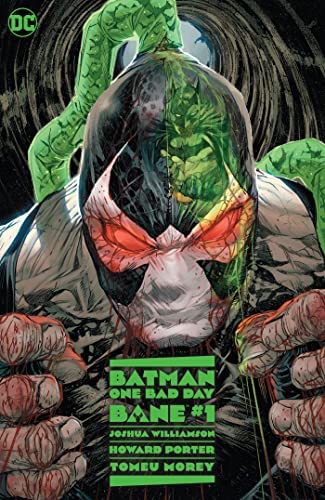 BATMAN: ONE BAD DAY – BANE #1
The latest in a series of completely self-contained stories about Gotham's most terrifying villains, this special from writer Joshua Williamson and artist Howard Porter, focusing on the baddie who famously broke Batman's back, takes us into the future, promising "an epic saga set throughout Bane's life, expanding on the hopes, dreams, regrets, and failures of one of DC's most legendary villains."
On sale: Jan. 17
IMMORTAL SERGEANT #1
Joe Kelly and Ken Niimura, the team who brought you the heartrending I Kill Giants, are back with what promises to be another challenging, emotional, genre-bending tale. This one is the tale of Jim Sargent ("Sarge"), a "grizzled, old-school detective" who finally gets the chance to solve a decades-old murder case, but the break comes "on the eve of his unwelcome retirement." To complicate things further, "Sarge must drag his anxiety-riddled adult son, Michael, along for the ride or risk losing the lead forever."
On sale: Jan. 18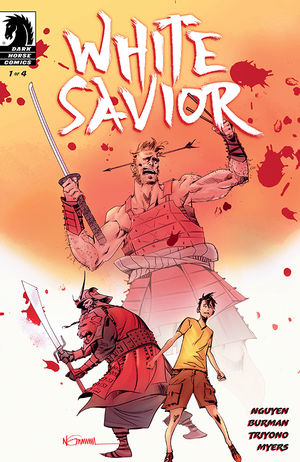 WHITE SAVIOR #1
A name like this demands satire, and that's what we're getting from Scott Burman and Eric Nguyen. Nathan Garin, a U.S. Army Captain, believes he's the prophesied savior of a Japanese village, but Japanese-American teacher Todd Parker knows the truth: Garin is a brutal, drunken idiot. And it's up to Parker to warn the villagers of Garin's true nature. This should be hilarious.
On sale: Jan. 18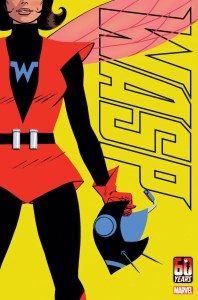 WASP #1
Writer Al Ewing and artist Kasia Nie take the reins of an all-new Janet van Dyne story just in time for her triumphant big screen return in February's Ant-Man & The Wasp: Quantumania. "When an old enemy threatens Janet and her fellow Wasp, Nadia, seemingly against his will, the Van Dynes will have to confront the ghosts in their shared history to get to the bottom of the mystery."
On sale: Jan. 18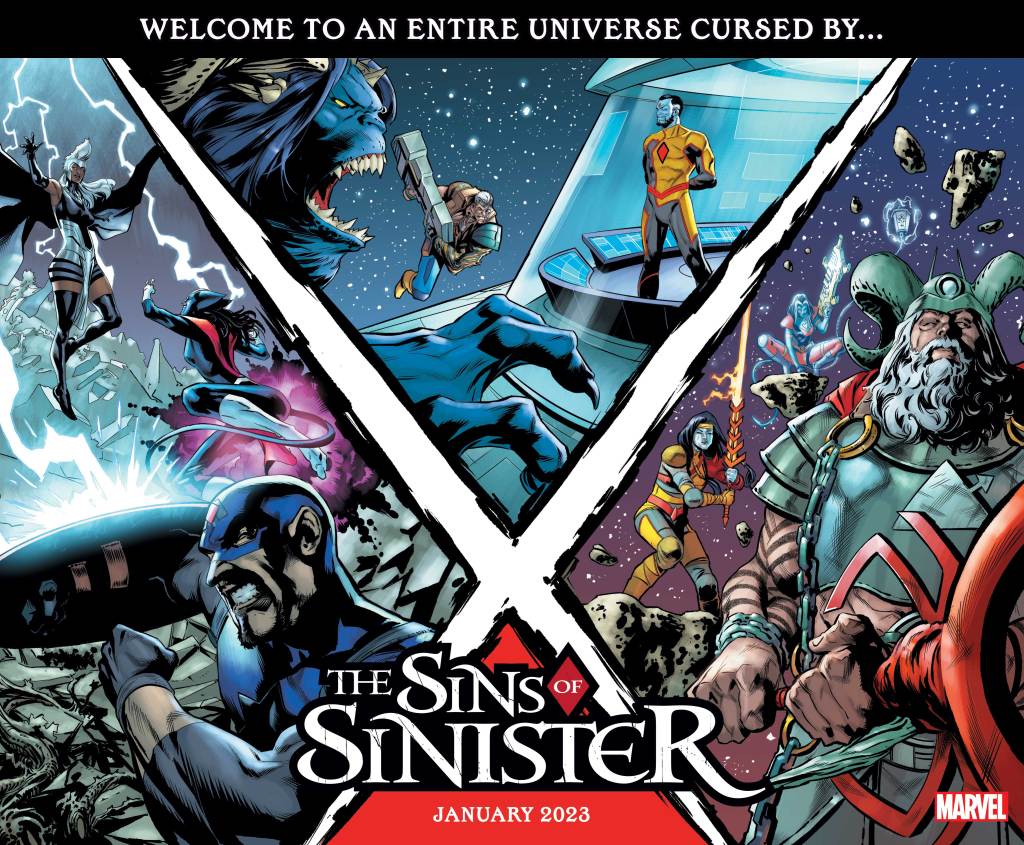 SINS OF SINISTER #1
Mr. Sinister has been at the center of the X-Men universe for the last few years, and it looks like this is all coming to a head in this 56-page one-shot from writer Kieron Gillen, artist Lucas Wernick (and more!) that promises "a horror timeline that makes Age of Apocalypse look like the X-Men Swimsuit Special." That's a pretty specific set of references if you're a '90s comics kid, but we'll take it!
OK, fine, this one probably is NOT new reader friendly (is ANY X-Men comic?) but it's still pretty darn cool, so we had to bring it up.
On sale: Jan. 25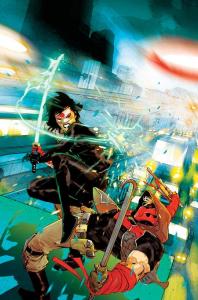 BATMAN: LEGENDS OF GOTHAM #1
We're all familiar with the Batman family, from the various Robins and Batgirls to Nightwing, Red Hood, and more. And we all know Batman is (usually) a member in good standing of the Justice League. But he's got another team, known as the Outsiders, and this book from writer Andy Diggle and artist Karl Mostert (which spins out of the events of Lazarus Planet) puts them front and center once again!
On sale: Jan. 31