Features
Best New Horror Books in August 2022
These are the best new horror books coming out in August 2022.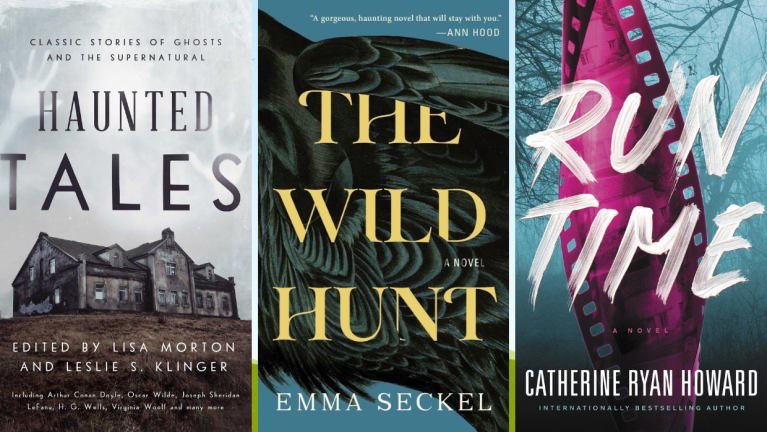 Horror crosses over with science fiction and fantasy in all kinds of ways, from speculative surveillance to monsters with a taste for human flesh. Here are our picks for the best new horror books to bet on in August 2022.
The Wild Hunt by Emma Seckel
Type: Novel
Publisher: Tin House Books
Release date: August 2
Den of Geek says: This dark historical fantasy draws on cryptid lore for the story of a town besieged by haunting bird spirits. It could be perfect for a hint of Halloween in the summertime.
Publisher's summary: The islanders have only three rules: don't stick your nose where it's not wanted, don't mention the war, and never let your guard down during October.
Leigh Welles has not set foot on the island in years, but when she finds herself called home from life on the Scottish mainland by her father's unexpected death, she is determined to forget the sorrows of the past―her mother's abandonment, her brother's icy distance, the unspeakable tragedy of World War II―and start fresh. Fellow islander Iain MacTavish, an RAF veteran with his eyes on the sky and his head in the past, is also in desperate need of a new beginning. A young widower, Iain struggles to return to the normal life he knew before the war.
But this October is anything but normal. This October, the sluagh are restless. The ominous, birdlike creatures of Celtic legend―whispered to carry the souls of the dead―have haunted the islanders for decades, but in the war's wake, there are more wandering souls and more sluagh. When a young man disappears, Leigh and Iain are thrown together to investigate the truth at the island's dark heart and reveal hidden secrets of their own. Rich with historical detail, a skillful speculative edge, and a deep imagination, Emma Seckel's propulsive and transporting debut The Wild Hunt unwinds long-held tales of love, loss, and redemption.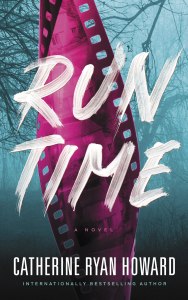 Run Time by Catherine Ryan Howard
Type: Novel
Publisher: Blackstone Publishing
Release date: August 16
Den of Geek says: Film buffs and horror fans alike may find something to enjoy in this horror/thriller about a horror movie shoot gone wrong.
Publisher's summary: Feeling her stardom fading, struggling soap-actress Adele Rafferty is ready to give up on her dreams when she gets a last-minute offer to play the lead in upcoming horror film Final Draft. Could this be her big break? Will she have redemption for what happened the last time she was on a film set? Adele doesn't think twice before signing the dotted line.
Adele quickly makes her way to set, deep into the isolated and wintry woods of West Cork, Ireland, miles away from civilization and cell service.
When real life on set starts to somehow mirror the sinister events portrayed in the script, Adele fears the real horror lies off the page. Isolated and unsure who in the crew she can trust, is there anywhere or any time left to run?
Buy Run Time by Catherine Ryan Howard.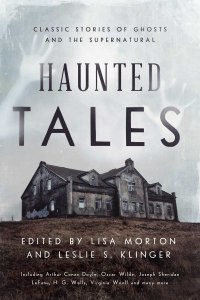 Haunted Tales edited by Lisa Morton and Leslie S. Klinger
Type: Anthology
Publisher: Pegasus Books
Release date: August 2
Den of Geek says: A good conversation about books tends to be one that draws on context, going beyond the most well-known representatives of the genre but including works from a wide span of places and times. This collection might be a good primer for the ways authors like Oscar Wilde, H. G. Wells and E. F. Benson influenced the genre.
Publisher's summary: In Haunted Tales, the reader will enjoy discovering masterpieces like Algernon Blackwood's terrifying "The Kit-Bag," Oscar Wilde's delightful "The Canterville Ghost," and F. Marion Crawford's horrific "The Screaming Skull," as well as lesser-known gems by some of literature's greatest voices, including Virginia Woolf's "A Haunted House," H. G. Wells's "The Story of the Inexperienced Ghost," and Rudyard Kipling's "They."
Haunted Tales also resurrects some wonders that have been woefully neglected, including Dinah Mulock's "M. Anastasius" (which Charles Dickens called "the best ghost story ever written"); E. F. Benson's "The Bus-Conductor" (the source of one of the most iconic lines in horror); and E. and H. Heron's "The Story of the Spaniards, Hammersmith" (the debut adventure of Flaxman Lowe, fiction's first psychic detective).
Whether the stories are familiar or overlooked, all are sure to surprise and astonish the reader long past the closing of this book's cover.