News
Christopher Paolini Announces Audio Narrator for To Sleep in a Sea of Stars
Christopher Paolini has announced the narrator for the audio version of his upcoming book To Sleep in a Sea of Stars.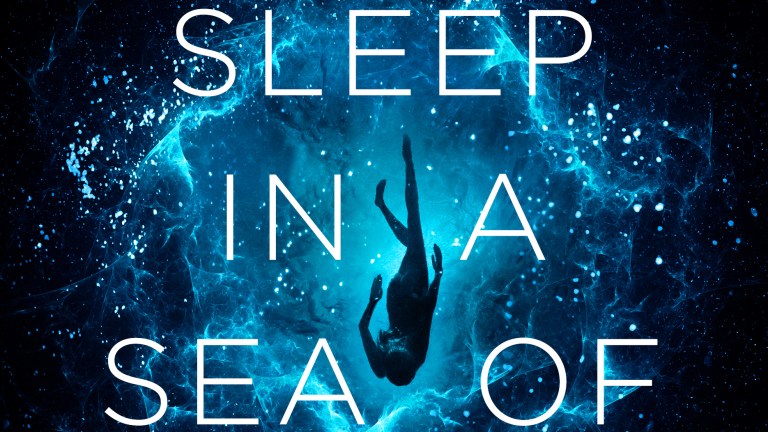 Video game actress Jennifer Hale, best known for her starring role as the Mass Effect series' Commander Shepard, has been attached to Christopher Paolini's next audio book.
Author of the wildly popular Eragon series about a boy and his dragon, Christopher Paolini became a household name in the early 2000s. Now he's venturing into a new and unrelated science fiction universe, beginning with To Sleep in a Sea of Stars. An adult novel marketed as "epic", it has a starting point very familiar to science fiction video game fans, with xenobiologist Kira Navárez finding an alien relic. The publisher's summary says:
"During a routine survey mission on an uncolonized planet, Kira finds an alien relic. At first she's delighted, but elation turns to terror when the ancient dust around her begins to move.
As war erupts among the stars, Kira is launched into a galaxy-spanning odyssey of discovery and transformation. First contact isn't at all what she imagined, and events push her to the very limits of what it means to be human.
While Kira faces her own horrors, Earth and its colonies stand upon the brink of annihilation. Now, Kira might be humanity's greatest and final hope . . ."
Hale has performed in countless video games and animated series, lending her versatile voice to BioShock Infinite, Overwatch, Avatar: The Last Airbender, The Power Puff Girls, and more. Her work on Mass Effect demonstrated her strong ability to bring to life a character who could be cruel or noble, or flirty or stern, depending on player choices. For video game fans she's a poster child for the military spacefaring type of character so common in games. This will be her first audiobook.
After starting out as a self-published teen, Paolini was discovered by an author represented by Alfred A. Knopf and brought into traditional publishing to wild success. His first book was adapted for film in 2006. Now represented by Macmillan Audio and Tor Books, To Sleep in a Sea of Stars is the author's much-anticipated return after the Eragon series concluded in 2011.
"As a long-time fan of Jennifer's work, I'm extremely excited that she will be reading the audiobook for To Sleep in a Sea of Stars," Paolini said during the announcement at TorCon, a virtual event co-hosted by Tor Books and Den of Geek. "She really captures the toughness—and the vulnerability—of the main character, Kira Navárez. I think she's perfect for the role, and I can't wait to hear how she brings this story and this universe to life."
To Sleep in a Sea of Stars will be available Sept. 15 in all formats.