News
Best New Science Fiction Books in January 2023
Interplanetary exploration and resistance against dystopian oppression feature in our picks for the top new science fiction books in January 2023.
January tends to be a quiet time for publishing as people come back from the holidays and booksellers trust in old favorites. It's slim pickings, but there are still some options for brand-new space exploration and social commentary this month. Here are our picks for the top new science fiction books in January 2023.
The Terraformers by Annalee Newitz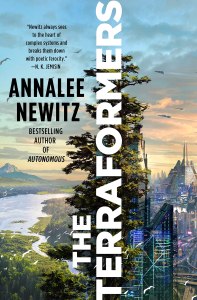 The Terraformers by Annalee Newitz
Type: Novel
Publisher: Tor Books
Release date: Jan. 31
Den of Geek says: Ecological mystery turns cozy in this novel that has been compared to Becky Chambers' quiet, thoughtful "hopepunk."
Publisher's summary: Destry's life is dedicated to terraforming Sask-E. As part of the Environmental Rescue Team, she cares for the planet and its burgeoning eco-systems as her parents and their parents did before her.
But the bright, clean future they're building comes under threat when Destry discovers a city full of people that shouldn't exist, hidden inside a massive volcano.
As she uncovers more about their past, Destry begins to question the mission she's devoted her life to, and must make a choice that will reverberate through Sask-E's future for generations to come.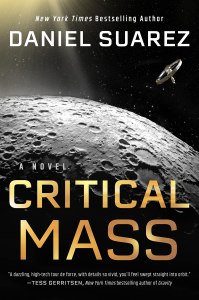 Critical Mass by Daniel Suarez
Type: Novel
Publisher: Dutton
Release date: Jan. 31

Den of Geek says: It's nice to see some hard science fiction now and then. This novel focuses on engineering marvels in high-tension situations, casting forward to a near future that will repeat Earth's cycles of exploration, exploitation and warring powers.

Publisher's summary: When unforeseen circumstances during an innovative—and unsanctioned—commercial asteroid-mining mission leave two crew members stranded, those who make it back must engineer a rescue, all while navigating a shifting web of global political alliances and renewed Cold War tensions. With Earth governments consumed by the ravages of climate change and unable to take the risks necessary to make rapid progress in space, the crew must build their own nextgen spacecraft capable of mounting a rescue in time for the asteroid's next swing by Earth.
 
In the process they'll need to establish the first spin-gravity station in deep space, the first orbiting solar power satellite and refinery, and historic infrastructure on the moon's surface—all of which could alleviate a deepening ecological, political, and economic crisis back on Earth, and prove that space-based industry is not only profitable, but possibly humanity's best hope for a livable, peaceful future.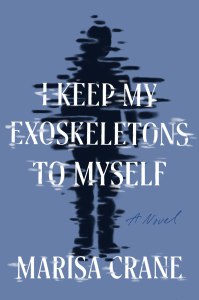 I Keep My Exoskeletons to Myself by Marisa Crane
Type: Novel
Publisher: Catapult
Release date: Jan. 17
Den of Geek says: Catapult tends to produce precise, moving literary speculative fiction. Crane's novel debut looks like an eerie and powerful continuation of that track record.
Publisher's summary: In a United States not so unlike our own, the Department of Balance has adopted a radical new form of law enforcement: rather than incarceration, wrongdoers are given a second (and sometimes, third, fourth, and fifth) shadow as a reminder of their crime—and a warning to those they encounter. Within the Department, corruption and prejudice run rampant, giving rise to an underclass of so-called Shadesters who are disenfranchised, publicly shamed, and deprived of civil rights protections.

Kris is a Shadester and a new mother to a baby born with a second shadow of her own. Grieving the loss of her wife and thoroughly unprepared for the reality of raising a child alone, Kris teeters on the edge of collapse, fumbling in a daze of alcohol, shame, and self-loathing. Yet as the kid grows, Kris finds her footing, raising a child whose irrepressible spark cannot be dampened by the harsh realities of the world. She can't forget her wife, but with time, she can make a new life for herself and the kid, supported by a community of fellow misfits who defy the Department to lift one another up in solidarity and hope.

With a first-person register reminiscent of the fierce self-disclosure of Sheila Heti and the poetic precision of Ocean Vuong, I Keep My Exoskeletons to Myself is a bold debut novel that examines the long shadow of grief, the hard work of parenting, and the power of queer resistance.