Features
Zoey 101 Was Surprisingly Sophisticated Mid-Aughts Tween Television
With Zoey 102 on the way, it's time to look back at Nickelodeon's Zoey 101 with a fresh perspective.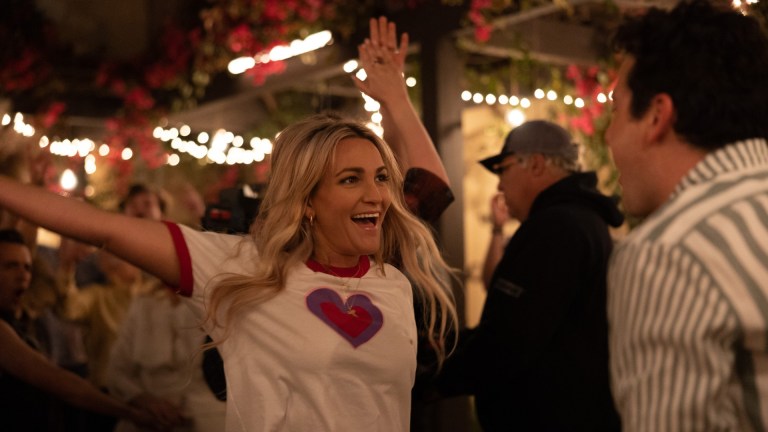 For much of television history, sitcoms were done in the multi-camera, laugh-tack format. A live studio audience would chuckle along with the sometimes funny, but often not, jokes that network television writers would spoonfeed to actors to deliver weekly. The setting was usually a stage that was easy to move when it was time to go to a different room or location in the story, with on-location shoots being too expensive for most sitcoms to take advantage of.
All of these descriptors remained in children's television sitcoms as well. Most of them were simplistic in nature, low-budget, and not exactly risky in their storytelling. Nickelodeon shows like Drake & Josh, The Amanda Show, and Kenan & Kel were all effective for what they were trying to accomplish, but they certainly didn't break boundaries when it came to the way we thought of teen television storytelling. 
As TV comedies started to become more sophisticated and break out of the typical multi-camera format in the mid to late 2000s, one Nick show came along for that ride: Zoey 101. Starring Jamie Lynn Spears (the younger sister of superstar Britney Spears) as the kind-hearted and innocent Zoey Brooks, this dramedy used a much more immersive style of camera work, location shooting, and artistic expression than its peers on the same network. For the kids and teens who came of age during the 2000s, you'll surely remember that sense of maturity you felt when tuning into Zoey 101.
The plot of the show wasn't anything too complicated. Zoey is a teenage girl who goes off to a formerly all-boys boarding school called Pacific Coast Academy. The institution is obviously for the wealthy and elite, children whose parents have the dough to send them to a more prestigious private school. Therefore, the issues faced by the kids there aren't exactly relatable. Characters live in fancy dormitories with amenities like Apple computers and in-dorm restaurants. These are spoiled teens who often act the part, particularly hot-shot punk Logan Reese (Matthew Underwood). Money doesn't really solve the universal issues of adolescence, though, and Zoey 101 makes sure these problems ground the show so the environment serves a positive purpose rather than a negative one.
First-time romances and friends getting into petty fights are often the most common problems that need to be solved in each half-hour, but it's the aforementioned rich-kid setting that actually helps to make Zoey 101 a much more engaging work of television than the other sitcoms from its creator, Dan Schneider. Nickelodeon's most important, yet controversial, showrunner is not part of any network production any longer. Rumors have swirled around Schneider for years having to do with sexually uncomfortable working environments on set, including allegations from former iCarly star Jennette McCurdy. This unfortunately runs in stark contrast to the happy-go-luckiness of Zoey 101 as a show.
The series was the most expensive one ever made by Nickelodeon at the time of release in 2005. Whereas other series were filmed on sound stages and studio sets, Zoey 101 was filmed exclusively in Malibu, California during the first two years it ran. Seeing the breathtaking sunshine and feel-good vibes of the Golden State created a surreal type of escapism for both kids who knew about this sort of living and for those who could only dream about it. These aesthetic landmarks were complemented in unison with zany storylines that sometimes seemed to be able to prognosticate the future. A season three episode forced the gang to enter into a prolonged quarantine due to a germ invented by Quinn (Erin Sanders), immediately reminding all of us of the dark times of 2020 and COVID-19.
In a world where Hollywood is trying harder than ever to capitalize on nostalgia, Zoey 101 is more than ripe for a reboot or a reunion movie. It will indeed get the latter when Zoey 102 releases on Paramount+ on July 27. The loose plot synopsis of the film is that the cast of characters will reunite for a wedding between Logan and Quinn (Erin Sanders), everyone's favorite unlikely couple from the original series.
With a nauseating number of retreads on every streaming service, we're definitely glad this one will just be a one-off movie rather than an entire series, such as iCarly. The movie has a perfect chance to celebrate the reasons we get so sentimental about the original show. Returning to the beaches and waves of SoCal for less than two hours will instantly provoke the feelings of summer wonder that made Zoey 101 different from its contemporaries.
The show felt like adult TV for a younger audience, an image of what life could be like instead of what it actually was for many of us. If we're lucky, childhood is a fantasy world filled with fun and creativity. As the teen years come, real-world problems start to cloud those innocent pleasures. The immersive appeal of Zoey 101 is that it creates a utopia that every young person wants to get to eventually as an adult. Schools should be full of access to fancy laptops and top-of-the-line dorms. It should feel like somewhere you're excited to visit and would be willing to live. 
Thanks to Zoey 101's aspirations to make teen television something greater than an old-school sitcom and Nick's willingness to appease the financial burdens of such a show, it went on to become something greater than it had any business being. The technical aspects of the series elevate it beyond the basic problems and solutions of each episode. The idea of what Zoey 101 was is grander than what it manifested and in the process showed that children's TV deserved more than just a canned laugh track in the background. It deserved sunny skies and blue waters. Oh, and a theme song that will never leave your head after a single time hearing it!
All four seasons of Zoey 101 are available to stream on Paramount+ in the U.S. and U.K.