News
You Season 2: Trailer, Release Date, Cast, News
Penn Badgley is back as Joe in the second season of You, which will be available on Netflix starting December 26th.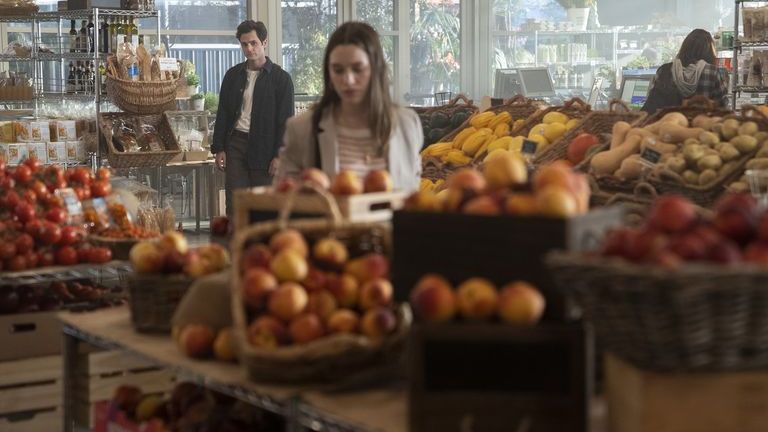 You, the Lifetime adaptation of Caroline Kepnes' bestselling book about a young man named Joe who starts stalking and manipulating the woman of his dreams into falling in love with him, has officially moved to Netflix for its second season.
The collaboration from Greg Berlanti and The Magicians' Sera Gamble has already found a broader audience on the streaming service giant. The show is a brilliant subversion of the "Nice Guy" trope with a charismatic cast that included Penn Badgley, Elizabeth Lail, and Shay Mitchell in Season 1.
You Season 2 will pick up following the horrific events of the Season 1 finale, with Joe—seemingly now going by Will—moving to Los Angeles from New York City to terrorize a new city with his machinations.
Based on Hidden Bodies, the second book in Kepnes' series, Gamble told EW that Season 2 would not be a repeat of Season 1.
"Season 1 was a particular kind of story that we could tell about the relationship between Joe and Beck and the moment that we did what we did in the finale, that's not repeatable," Gamble told the outlet. "I will say that Love is a person he could only have met after what happened between him and Beck. And by the way, Joe is not out there looking for love. He's truly heartbroken by what has happened, and so what Love offers is a different kind of friendship and a different kind of relationship."
You Season 2 Trailer
Netflix just dropped the first trailer for You Season 2, which shows Joe showing up in sunny Los Angeles and finding his new obsession: a woman named Love. But it doesn't look like Joe can totally outrun his past…
And of course Joe has some judgy thoughts about Los Angeles…
You Season 2 Release Date
You Season 2 will hit Netflix on December 26th. Ah, the perfect holiday watch!
You Season 2 Cast
Joining the You Season 2 cast as Joe's obsession is Victoria Pedretti (The Haunting of Hill House), who will be playing a character named Love Quinn. Pedretti told EW of her character:
An aspiring chef working as a produce manager in a high-end grocery store. Love is uninterested in the world of social media, branding, and self-promotion, focused instead on leading an interesting life. She is also tending to a deep grief, and when she meets Joe Goldberg, she senses a shared knowledge of profound, life-changing loss.
Filling out the main cast is James Scully as Forty Quinn, Love's brother; Jenna Ortega as Ellie Alves, a teen who grew up in L.A.; Ambyr Childers as Candace, Joe's ex-girlfriend; and Carmela Zumbado as Delilah Alves, an investigative reporter.
The recurring cast includes: Adwin Brown as Calvin, Robin Lord Taylor as Will, Marielle Scott as Lucy, Chris D'Elia as Henderson, Charlie Barnett as Gabe, Melanie Field as Sunrise, Magda Apanowicz as Sandy, Danny Vasquez as Fincher, and John Stamos as Dr. Nicky.
Elizabeth Lail, aka Guinevere Beck, will guest in the season.
More news on You Season 2 as we hear it.
You premiered on September 9th on Lifetime. Read our review of the pilot here. The book is available for purchase on Amazon or your local independent bookstore.
Kayti Burt is a staff editor covering books, TV, movies, and fan culture at Den of Geek. Read more of her work here or follow her on Twitter @kaytiburt.