Features
What's Next for the Power Rangers Franchise?
Power Rangers has changed hands to Hasbro so what does that mean for the franchise going forward?
Nothing is the same anymore. Back in February we learned Hasbro would be taking over as the master toy licensor for Power Rangers from Bandai, an unprecedented move that also came with a small look into the future. Buried in the press release was a note that Hasbro could buy Power Rangers outright if it wanted. 
Fans assumed that would be coming sometime next year after they got a feel for the brand but May 1st saw Hasbro buy the Power Rangers brand for $522 million.
The only other times this has happened was back in 2001 when Disney bought Fox Family (and with it Power Rangers) and in 2010 when Saban Brands repurchased Power Rangers from Disney. Now it's in the hands of a whole new company. What does this mean for the franchise going forward? What changes could we see?
There's a lot of speculation going on and that's what much of this article will be. We've reached out to comment from Saban Brands and Hasbro along with major brands that have licensed Power Rangers content, Boom! Studios, and Hyper RPG. We haven't received comment from any of them yet.
First, let's start with what we know.
Hasbro Wants To "Unlock Power Rangers' Full Potential"
This is a pretty vague statement that you'd find in pretty much any press release but it demonstrates Hasbro has big plans for Power Rangers. After all, why would they spend $522 million dollars if they were just going to sit on the brand? There's a lot of untapped potential in the franchise and it sounds like Hasbro is willing to take advantage of it.
Haim Saban Will Continue To "Consult"
The press release states the originator of the series, Haim Saban, will "further guide (Hasbro's) development of this valuable property." What does this consulting role mean? Is it just ceremonial? Will Saban himself continue to give notes and will Hasbro have to take them? We don't know for know but no matter how you feel about Saban's involvement in the franchise, it will continue.
Power Rangers Toys By Hasbro: Coming Spring 2019
The announcement double confirmed that 2018 will be the last year Bandai has anything to do with the franchise (in America anyway) and we'll start seeing the first Hasbro Power Rangers products next year.  
Hasbro Didn't Just Get Power Rangers
While it's easy for fans to only focus on their favorite spandex heroes, Hasbro also managed to nab several others Saban Brands properties. These include My Pet Monster, Popples, Julius Jr., Luna Petunia, Treehouse Detectives, and others. While most of those brands mean nothing to Power Rangers fans it's that "others" that is intriguing. What else did Saban Brands sell to Hasbro? We'll return to that.
Hasbro Got Pretty Much Everything Power Rangers
The press release states that the agreement between Hasbro and Saban Brands includes "all related intellectual property, category rights, and content libraries owned by Saban Properties and its affiliates." This means all the seasons of the series and everything to do with with them… probably.
Infamously, back in the Disney deal Saban didn't give up the music for Power Rangers. Saban made his fortune off music licensing so this made sense at the time. Does the above part of the press release mean the "content libraries" include the music? It says ALL in there so most likely but you never know with Saban. 
The Deal Will Close "During The Second Quarter of 2018"
A bunch of legal jargon abounds but basically the deal will be super mega finalized sometime in the next two months or so. That means there's a very small chance the deal won't go through but that's not likely to happen. 
What this means it that Hasbro can begin full management of all things Power Rangers starting when the deal closes. Look for changes to start happening by mid summer.
Now we move on to speculation. Many of these are educated guesses but that's all they are, guesses. Others are just questions we hope to get answers to soon. 
Hasbro Actually Wants Power Rangers
There's a lot to compare between the Disney deal in 2001 and the Hasbro deal. Fundamentally they're very different. Disney only acquired Power Rangers as part of a bigger deal to gain access to 81 million cable and satellite television subscribers. Disney wasn't going after Power Rangers, it was just a nice add on that they never quite knew what to do with.
Hasbro on the other hand specifically went after Power Rangers. They want to exploit it to its fullest potential, not let it rot like Disney did for much of its era of the franchise. Saban also did what they could with it since 2010 but Hasbro has the money and ability to take it to even further heights.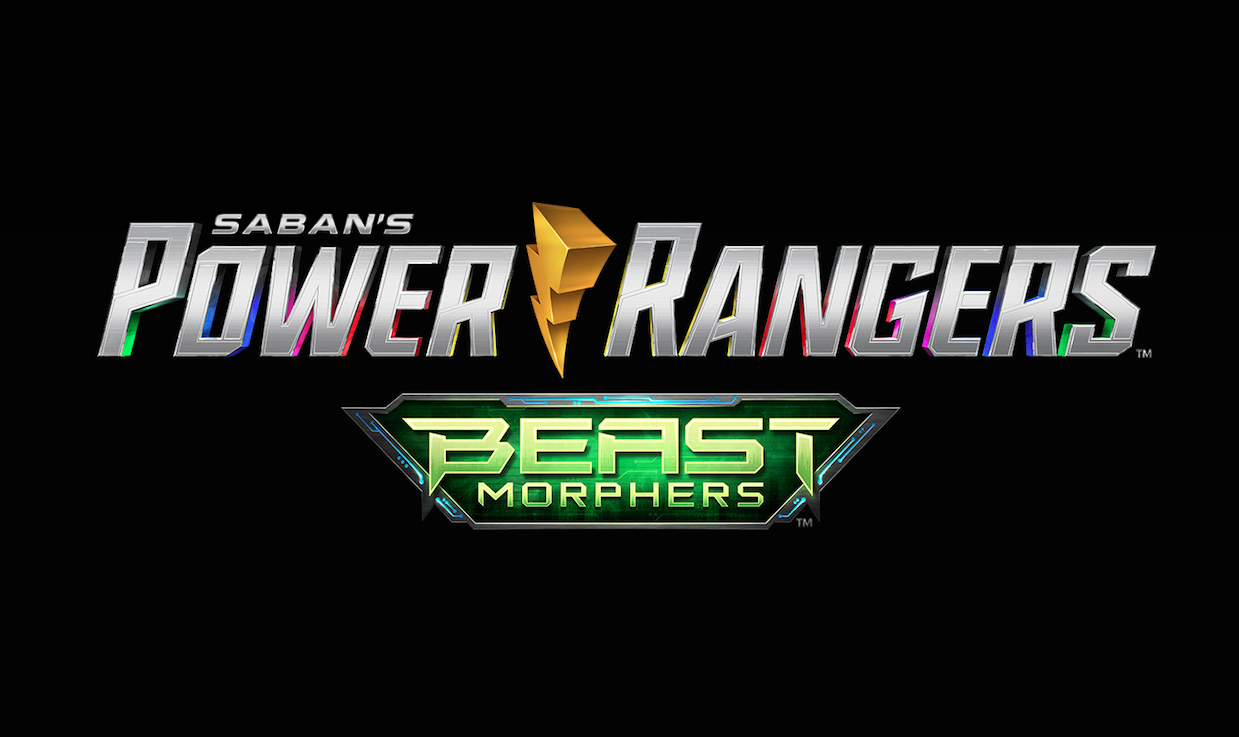 Beast Morphers 
As of right now Beast Morphers is still on track to debut on Nickelodeon in 2019. It's been in preproduction for months with casting sides going out in the last few weeks. Production won't officially begin until sometime in the late summer if the last few seasons are any indication. 
This means Hasbro could take control of the series once the acquisition is finalized. This means they could either let the season play out as it would have under Saban or make radical changes to what was already planned. It's too early to tell but we'll start getting a better idea of Hasbro's involvement as Beast Morphers enters into production. 
Power Rangers 2
It's now been over a year since the Power Rangers movie by Lionsgate came out and we haven't heard any rumblings of a sequel. This deal with Hasbro could put the final nail in the coffin. Could is the word here because while Hasbro has mostly worked with Paramount on their live action Transformers movies it does have a relationship with Lionsgate.
Last year Lionsgate distributed My Little Pony: The Movie. Distribution and producing a film are two entirely different things but at least Hasbro has some prior relationship with Lionsgate outside of trying to purchase them.
Maybe Hasbro does want to just reboot Power Rangers once more to tie into their own universe of films. Speaking of…
Hasbro Cinematic Universe 
Hasbro has stated that Paramount will reset the Transformers live action movies series following the release of Bumblebee: The Movie in 2018. They're also rebooting their line of Transformers comics in the very near future. So what does all this mean for Power Rangers?
Perhaps Hasbro is clearing the slate. By rebooting Transformers in both film and comics it's setting the stage to incorporate Power Rangers as a big player in all its brands. Hasbro has a history of teaming up its various properties in comic form, including Transformers with everything from G.I. Joe to MASK and ROM: Spaceknight.
Since everyone trying to replicate Marvel's success with the MCU it would make sense if Hasbro was eyeing their own cinematic universe featuring something Marvel can't deliver much of (yet). Giant robot action. There's a ton of Power Rangers seasons to draw on for a big universe of films, TV shows, and comics. There are also some other properties as well.
What about VR Troopers/Masked Rider/Beetleborgs/Mystic Knights?
In a Hollywood Reporter interview, Hasbro CEO Brian Goldner discussed the potential of mining "vault brands" in their library. This includes lesser-known series such as Micronauts, MASK, ROM, and Visionaries. We've already seen some of this mining bear fruit with the resurrection of all those properties in comic book form.
Maybe Hasbro will want to mine Saban's back catalog of content related to Power Rangers including the other Ameri-Toku series. We don't know for sure if Hasbro purchased these properties with Power Rangers but they could be the "others" that we mentioned earlier.
Even if they never get turned into movies or shows can you imagine a Mystic Knights comic? Yes please!
The Relationship With Toei
Power Rangers overall relationship with Toei has been… rocky. Toei has always seemed very in control of certain things Power Rangers can do and has refused to budge on certain matters. One sticking point has been the possibility of an animated series which it has reportedly rejected twice before.
Now though Hasbro comes in as an involved player who has money to throw around. Disney had the resources but never seemed to care. Hasbro on the other hand has a preexisting relationship with Toei, however small it made be. Toei animated several of the Hasbro properties back in the '80s including the now legendary Transformers: The Movie.
Hasbro could renegotiate the contracts with Toei to give them more control over the series. They could have input on Sentai much like Bandai America did in the past. It's a whole new world and Hasbro has the power to change the status quo with Toei which has long seemed to be set in stone.
The Fate of the Comics
Boom's Power Rangers comic line has been a huge success, with their current Shattered Grid event selling out everywhere. The Hasbro deal throws a wrench into the future of Boom's comics since Hasbro's titles usually reside with IDW comics. Will Hasbro want to take the Power Rangers license back from Boom? Will they allow it to continue? Could they move the comics to Boom and keep the same writers? We don't know for now.
Hyperforce Season 2
Hyper RPG's take on Power Rangers ended its first season recently with a massive cliffhanger, leaving our heroes in a dark alternate future. During the live stream there was no confirmation of a second season so, much like the comic, its future is now left up in the air.
Nickelodeon
Earlier this year we learned Power Rangers would continue to air on Nickelodeon through 2021, continuing the partnership that had begun with Power Rangers Samurai in 2011. Does the Hasbro deal cause any problems with that extension? Will it just continue until the three-year deal runs out and Hasbro looks elsewhere?
It should be noted that Hasbro has been developing new content for Netflix, including Stretch Armstrong and the Flex Fighters which premiered in 2017.
The "Mega Mighties" Trademark
On April 24th, Hasbro filed a trademark for the name "Mega Mighties" for "use in toy action figures and accessories therewith".  This could just be a generic name they want to use across their lines but registering something with the word "mighties" in it just days before they buy the brand which includes MIGHTY Morphin' Power Rangers?
This could be one to watch. Or it could just be a toyline where the Megazord from Power Rangers and Optimus Prime punch each other. Which we're super into.
More on the Power Rangers/Hasbro deal as we hear it!
Shamus Kelley is a pop culture/television writer and official Power Rangers expert. Masked Rider comic featuring the wacky tales of Ferbus when? Follow him on Twitter!