News
WandaVision Star Says It Will Make Us Think About the MCU in a Brand New Way
WandaVision actor Paul Bettany says Marvel used its huge budget on the forthcoming series wisely, but will it pay off?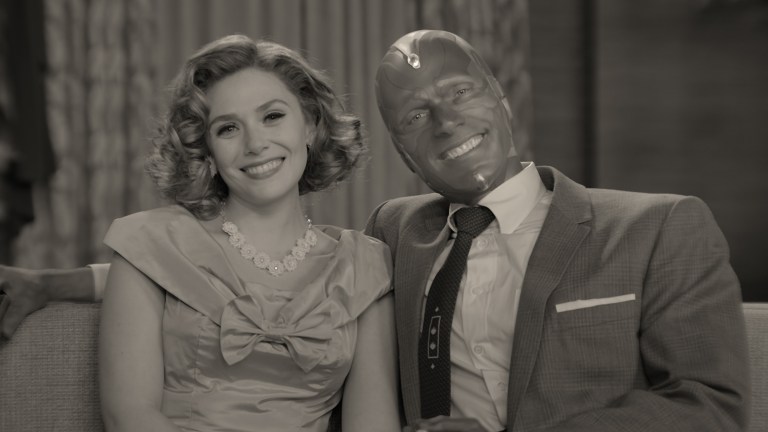 It wasn't supposed to play out this way. WandaVision, Marvel's wild Disney+ spinoff show about the further adventures of superheroes Scarlet Witch and Vision, was set to arrive later in the timeline of the new MCU TV saga, but thanks to the industry-crippling events of 2020, the Elizabeth Olsen and Paul Bettany-led show found itself front and center, replacing The Falcon and the Winter Soldier as an opening gambit.
The "bonkers" series, which is set to premiere on Disney+ on January 15, 2021, has teased a trip down sitcom memory lane, referencing everything from I Love Lucy to Roseanne, but in a new interview with Collider while promoting his upcoming film Uncle Frank, star Paul Bettany says that WandaVision will still be firmly grounded in the MCU.
It could also, he teased, be a game-changer.
"I think it's going to make you think about the MCU in a whole brand new way but I do think that it's absolutely a part of that universe," Bettany said. "As each episode unfolds, the audience will be able to peel back layer upon layer until this rather beautiful puzzle box written by Jac Schaeffer and directed by Matt Shakman and shot by [cinematographer] Jess Hall will be revealed to everybody and it will make sense. All of the bonkers stuff will be about something."
In Bettany's eyes, the MCU has already proved that it can make a smooth transition to television thanks to the intricate roadmap laid out by Marvel boss Kevin Feige after Iron Man first hit big in 2008.
"If you think about it, what Kevin Feige has done is like a grand TV experiment anyway," the actor continued. "It's sequels and spin-offs, in an episodic formula and spin-off formula, like you've had in television forever, just done on a grand scale in film. So, moving it to TV, I think they made a really smart decision, as an homage to lots of different eras and genres of the American centuries' TV."
He added "The difference is this, we had an awful lot of money but we had to make six hours, rather than two and a half, or whatever it was — seven hours or eight hours, but a lot of hours — at the same amount of money that we would usually have to make two and a half hours. They did some very clever things, like we shot the first episode in two days, in front of a live studio audience."
Will WandaVision kick off MCU TV in style? We'll find out in just a couple of months.