News
How The Walking Dead is Setting Up its Own King Joffrey
Sebastian Milton, one of the most reviled characters in The Walking Dead comic, debuts on this week's episode, marking a milestone for Season 11.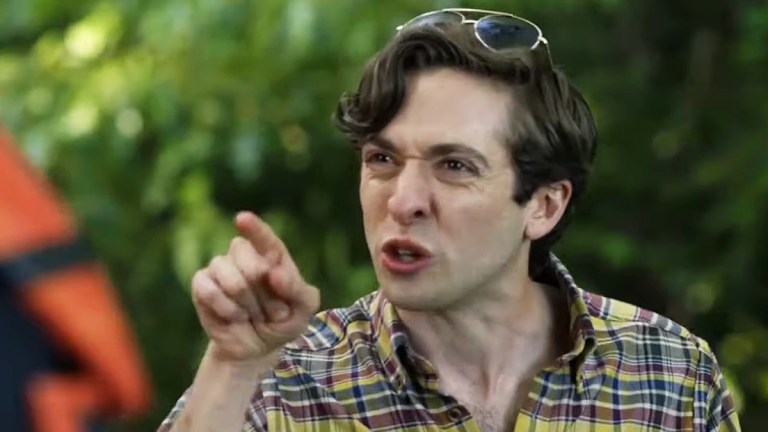 The Walking Dead has served up its share of infuriatingly repugnant characters over its 11 long years on AMC. Indeed, the show's devoted audience is quite accustomed to seeing insufferable asshats torment and/or kill beloved characters, creating an empty, sour return on emotional investment.
But the show is saving the worst for last. Robert Kirkman and Charlie Adlard's most infuriating creation of all, Sebastian Milton, is about to make his TV debut in this week's episode. And the prospect of collectively raised blood pressure might prove to be a good thing for the series as it heads to its 2022 finish line.   
Teo Rapp-Olsson has been unveiled as The Walking Dead's on-screen rendition of Sebastian Milton, ending speculation about the character's presence on the series—long expected as it may have been. The debut occurs in Season 11, Episode 7, titled "Promises Broken," to which premium-paying AMC+ customers already have advance access. With the clear majority of viewers not falling into that group, we're keeping details about the episode SPOILER-FREE. What you need to know ahead of the episode is that Sebastian is positioned to be TWD's version of the legendarily infuriating Game of Thrones antagonist, King Joffrey Baratheon.
As the son of smiley, iron-fisted Commonwealth governor Pamela Milton (Laila Robins), Sebastian quickly showcases the abhorrent attributes that make him the embodiment of unchecked hereditary privilege, pretentiously plodding around his mommy's post-apocalyptic fiefdom with blissfully-fragile girlfriend Kayla (Courtney Dietz). Even from the outset, Rapp-Olsson's Sebastian seems set to follow the ignominious path of his comic book counterpart, who debuted in the pages of The Walking Dead #177. That issue made his reprehensible nature immediately known with his irascible, Joffrey-like reaction to an incident involving an encounter with some errant walkers in the cozy community that was too close for his comfort. Of course, just as it did in the comics, his nature has already created a clash with our stuck survivors, who, on the show, consist of Eugene (Josh McDermitt), Yumiko (Eleanor Matsuura), Ezekiel (Khary Payton), and Princess (Paola Lázaro).
Of course, the aspects of Sebastian that parallel Joffrey go beyond the idea of both of them being petty twerp tyrants who, with impunity, abuse people for their increasingly sadistic whims. They each also happen to be responsible for the most memorable death in their respective franchises. On Thrones, newly-crowned King Joffrey (Jack Gleason) famously went off-script from his (Lannister) family's original banish-to-the-Wall plan to punish our outmaneuvered main character, Ned Stark, and instead ordered an impromptu beheading. The act, motivated by a wanton cruelty matched only by his ignorance, thrust the Seven Kingdoms into a costly civil war. Yet, for viewers, it created one of the most maddeningly memorable moments in television history. What followed was two whole seasons and a handful of a third enduring Joffrey's increasingly unhinged regency, one that abruptly came to an end in season 4 courtesy of a poisoned chalice, a memorable moment in its own right.
Pertinently, the surprise, low-key nature of Sebastian's TWD arrival seems to gloss over his crucial, climactic contribution to the comic book canon as the cowardly murderer of main character Rick Grimes. Given the current state of the show's cast (which star Andrew Lincoln left in 2018), that scenario is most likely destined to play out differently. However, make no mistake, Sebastian has been put on the show purely to piss you off. Moreover, akin to Joffrey's rampaging reign of terror on Game of Thrones, his perennial task of pissing you off will, most likely, ultimately manifest as a marathon, rather than a sprint, designed to extend your ire for several months before he finally fulfills his destiny of killing someone you've come to care about. The only question we're left to ask is who? After all, with AMC's long-mooted Rick Grimes movies remaining on tap, it could still end up being Rick—which would really hurt.
Nevertheless, the role of Sebastian on a small screen mainstay the level of The Walking Dead stands as the biggest break of Teo Rapp-Olsson's career. The NYC-hailing actor's CV consists of one-off television appearances on shows such as Law & Order: SVU, Crashing, The Deuce, Bull, and Blue Bloods, along with roles in films such as King of Knives (2020) and Yinz (2018). The expected gravity of Sebastian's inevitable deed on the series will likely attach Rapp-Olsson to an inescapable infamy. For the series, however, that stands to be a positive, since detractors frequently point to the autopilot direction of the long-running franchise in recent years. Indeed, characters that garner strong reactions—even foaming-at-the-mouth fury—reignite interest and create the kind of massive audience engagement that, arguably, TWD has lost.  
The Walking Dead continues its weekly Sunday run on AMC, headed towards its October hiatus. However, limited series spinoff The Walking Dead: World Beyond premieres its second (and final) season this Sunday, Oct. 2. That series won't pick up the mothership show's weekly slack alone for long, since inaugural spin-off Fear the Walking Dead returns on Oct. 17. Of course, The Walking Dead itself will resume its season 11 run early next year, heading toward its final episodes next fall.