Features
Voltron Season 7: 7 Things We Didn't Know
We learned new things from the cast and crew about Voltron Season 7!
Voltron Legendary Defender season 7 is coming on August 10th and to promote the season the cast and crew were at San Diego Comic-Con to give us some insights into the new season.
On hand were executive producers Joaquim Dos Santos and Lauren Montgomery and story editor Josh Hamilton alongside voice actors Rhys Darby (Coran), Bex Taylor-Klaus (Pidge), and Jeremy Shada (Lance.)
Voltron Season 7 Will Be Back To 13 Episodes
After moving to half seasons of seven and eight episodes for seasons 3 through 6, season 7 will be back to the original thirteen episodes that seasons 1 and 2 were. No direct reason was given for this change, but it means we get more episodes to watch when the season drops! It was also revealed season 8 will be the same number of episodes and will drop sometime before the end of the year.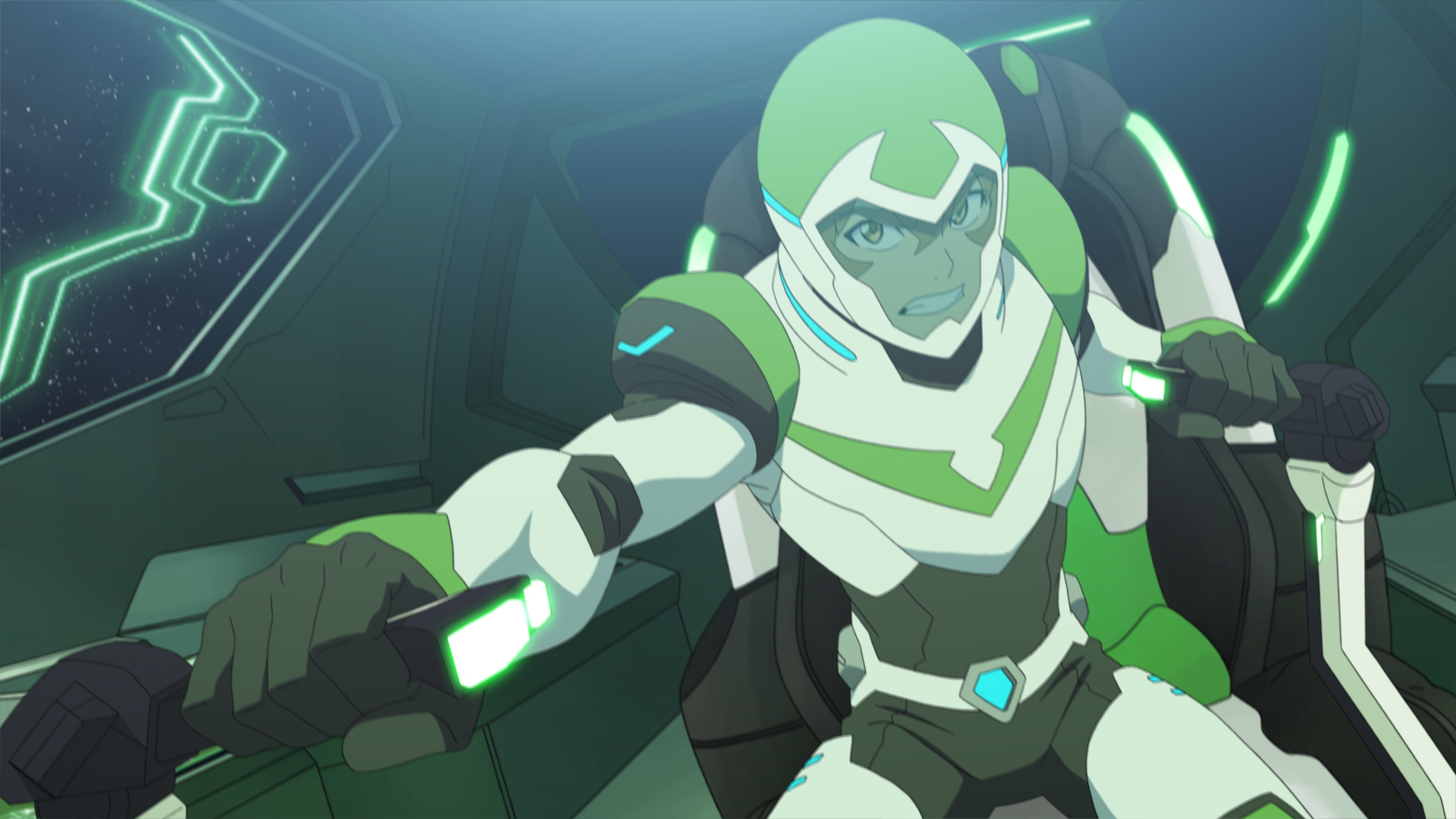 Pidge Still Has A Strong Connection to Voltron
When the series started Pidge was focused on finding her family and now that that's been accomplished is she ready to head back to Earth and leave the team? Bex Taylor-Klaus is adamant that isn't the case.
"She didn't go back to Earth with her father. She and her brother stay in space to do the work that needs to be done. She has found her family, made sure that they are safe, and helping lead this fight that needs to be fought. It's solidified the fact that for her she will always have her family and now she also has this family."
What Did The Team Save From The Castle Ship?
After the Castle Ship had to be sacrificed to save the team at the end of season 6, what did the Paladins manage to save? Jeremy Shada is tight lipped about what Lance took but Klaus readily reveals that Pidge took along some of the trash dolls she made in the season 2 premiere.
"And the trash caterpillars," they say with a smile. 
Pidge Isn't Ready to Lead Voltron… But Lance Is
When asked if their characters could lead Voltron, both Klaus and Shada said they could be good leaders but would lead in very different ways. However, Klaus believes Pidge isn't ready for leadership… yet.
"Maybe by the end of the series she could be ready, but I don't want to say for sure yet. Pidge is still like 15. She's got some time before she's ready to pilot the Black Lion."
Shada had no such reservations.
"#LanceBlackLion. I just want to jump in Black Lion so I can have the highest (Lion) number count." Read the latest Den of Geek Special Edition Magazine Here!
Voltron Hyper-Phase Was Just A SDCC Exclusive
At SDCC there was an exclusive Voltron released called the Voltron Hyper-Phase that was mostly a blue repaint of the original Voltron Legendary Defender toys. Dos Santos says that while Voltron is "constantly evolving" the Hyper-Phase design was just for the convention exclusive.
Montgomery does say it was probably based on Voltron's fight with Lotor at the end of season 6 and the idea of Voltron "fully infused" with the Quintessence field.
Coran Would "Make Love To Anyone"
When asked how Coran identifies in terms of sexuality Darby wasn't sure at first.
"He's so alienistic it's very difficult to put your finger on it."
However given a moment he imagines Coran is "so gorgeous that he probably would make love to anyone."
Deleted Voltron Scenes Could Make A Whole Season… Or More!
One of the biggest reveals of the SDCC panel was that the flashback of Shiro and his former significant other was originally meant for season two. At one time that scene was cut completely from the series but was later added back into season seven. Josh Hamilton explains there's been "tons of things we've got. With all the things we've cut and thrown away in scripts and later on before we edit it, you could do a whole other 26 episodes."
We'll find out more when Voltron season seven drops August 10th on Netflix!
Shamus Kelley is a pop culture/television writer and official Power Rangers expert. Follow him on Twitter!