Features
Vikings: Valhalla Cast – Meet the New and Returning Actors
Vikings: Valhalla will once again have a cast full of interesting characters in its second season. Here are the actors you can expect to see when the Netflix series returns.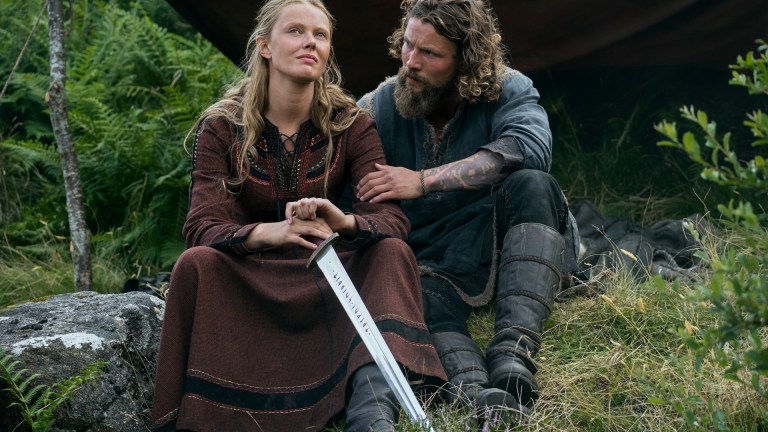 This article has spoilers for Vikings: Valhalla season 1
Netflix's Vikings spinoff Vikings: Valhalla is returning for a second season, continuing the story of Leif Eriksson, Freydis Eriksdotter, and their allies and enemies across the North. Netflix's synopsis for season 2 states that this season "finds our heroes shortly after the tragic fall of Kattegat; an event that has shattered their dreams and altered their destinies. Finding themselves suddenly fugitives in Scandinavia they are forced to test their ambitions and courage in worlds beyond the fjords of Kattegat."
This viking epic will see the return of several characters from the first season, as well as a few newcomers. Here are the new and returning actors for Vikings: Valhalla season 2.
Sam Corlett as Leif Eriksson
Based on the historical figure of the same name, Leif Eriksson is a Viking warrior, fearless sailor, and loyal to his family. After losing his love, Liv, in the Battle of Kattegat and struggling with his pagan faith, Leif will have to decide in season 2 how to move forward and where his allegiances lie. Eriksson is played by Sam Corlett, who you may recognize from Chilling Adventures of Sabrina and the Eric Bana starring film The Dry.
Frida Gustavsson as Freydis Eriksdotter
Freydis Eriksdotter is Lief's sister and a fierce Viking warrior. She becomes a shield-maiden to Jarl Haakon before ultimately seeking her revenge on Jarl Kåre and fleeing Kattegat with Harald. Freydis is played by Frida Gustavsson, who has also appeared in The Witcher and the Swedish series Partisan.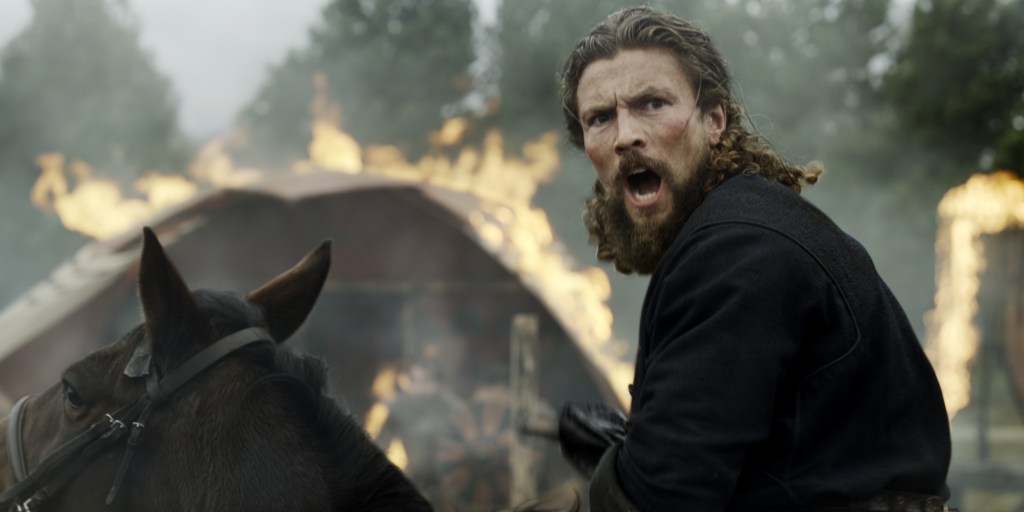 Leo Suter as Harald Sigurdsson
Seeking to bring Pagans and Christians together, Harald Sigurdsson hopes to someday be King of Norway. After siding with Leif and Freydis in the Battle of Kattegat however, Harald was left injured and without many allies at the end of season 1. Leo Suter plays Harald, the Viking Berserker, and you may recognize the actor from Sanditon or the Netflix mini-series The Liberator.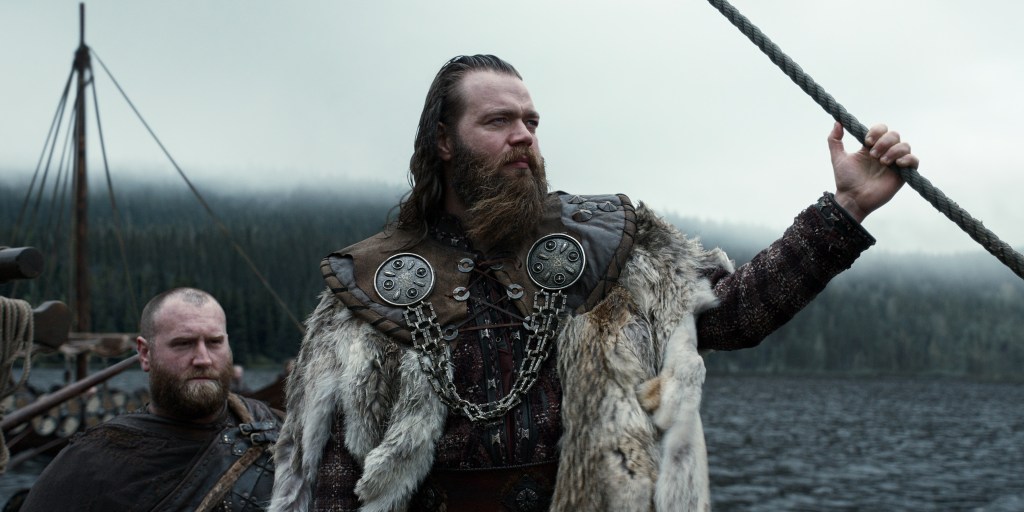 Jóhannes Jóhannesson as Olaf Haraldsson
Half-brother of Harald, Olaf the Stout was loyal to Jarl Kåre and now supports his quest to make Norway a Christian country. Olaf is played by Jóhannes Jóhannesson, who has also appeared in Game of Thrones and Eurovision Song Contest: The Story of Fire Saga.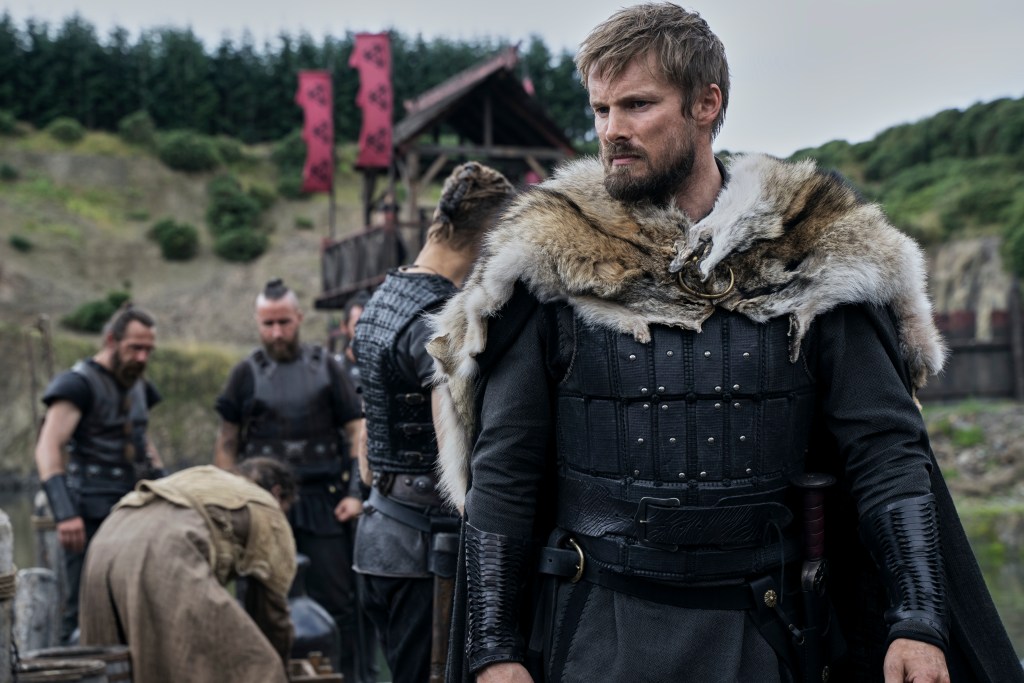 Bradley Freegard as King Canute
King of Denmark and Norway, King Canute seeks to spread his rule to other lands, including England. Even though he has to leave shortly after conquering England, his marriage to Emma legitimizes his rule. Before playing the Nordic King, actor Bradley Freegard also appeared in the Welsh TV series Keeping Faith and Hinterland.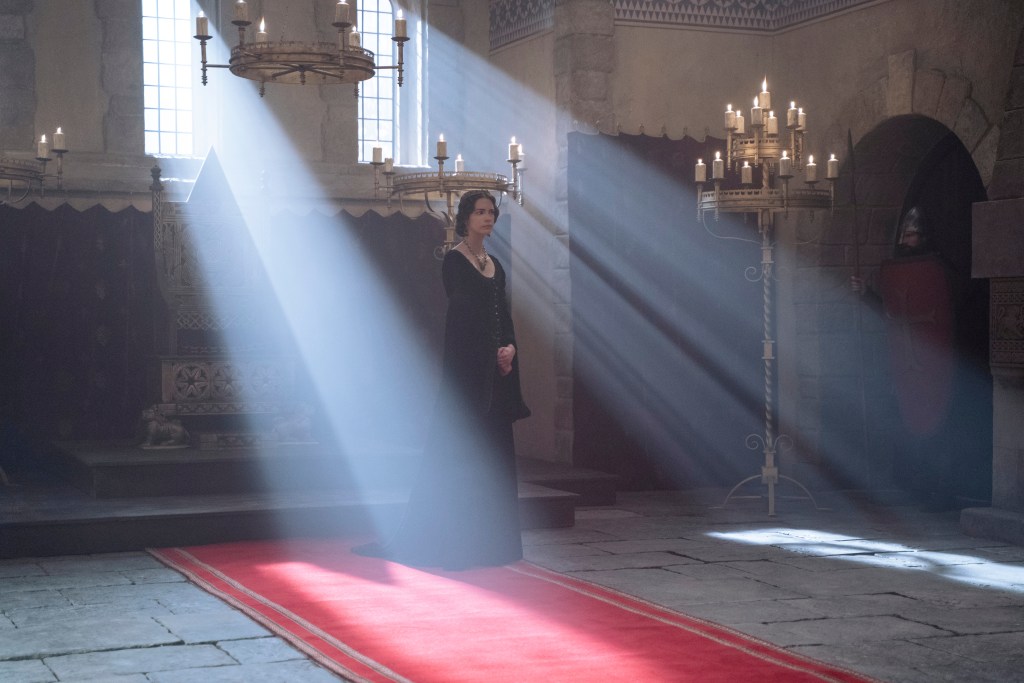 Laura Berlin as Emma of Normandy
Canute's wife and Queen of England, Denmark, and Norway, Emma is smart and resourceful despite how little those qualities have been respected by others. Emma is played by German actor Laura Berlin, who is also known for her roles in UFO: It Is Here and Sapphire Blue.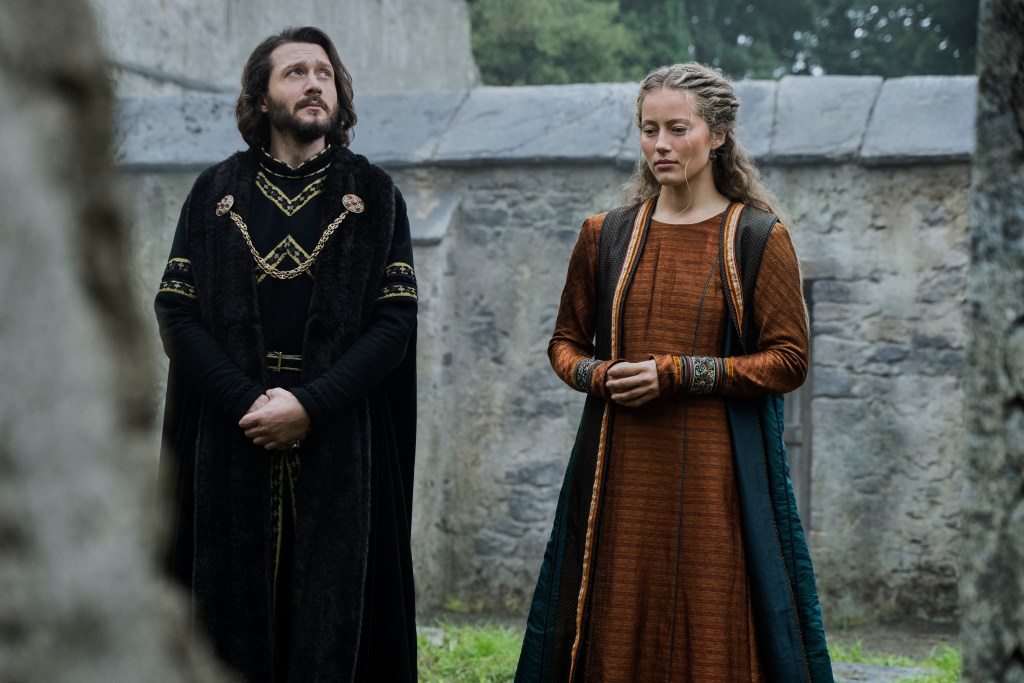 David Oakes as Godwin
Godwin is the chief counselor to the King of England and becomes the Earl of Wessex thanks to his allegiance with and support of Emma as the rightful Queen. Godwin is played by David Oakes, who you might recognize from his roles in other period dramas such as The Borgias, The White Queen, and Ripper Street.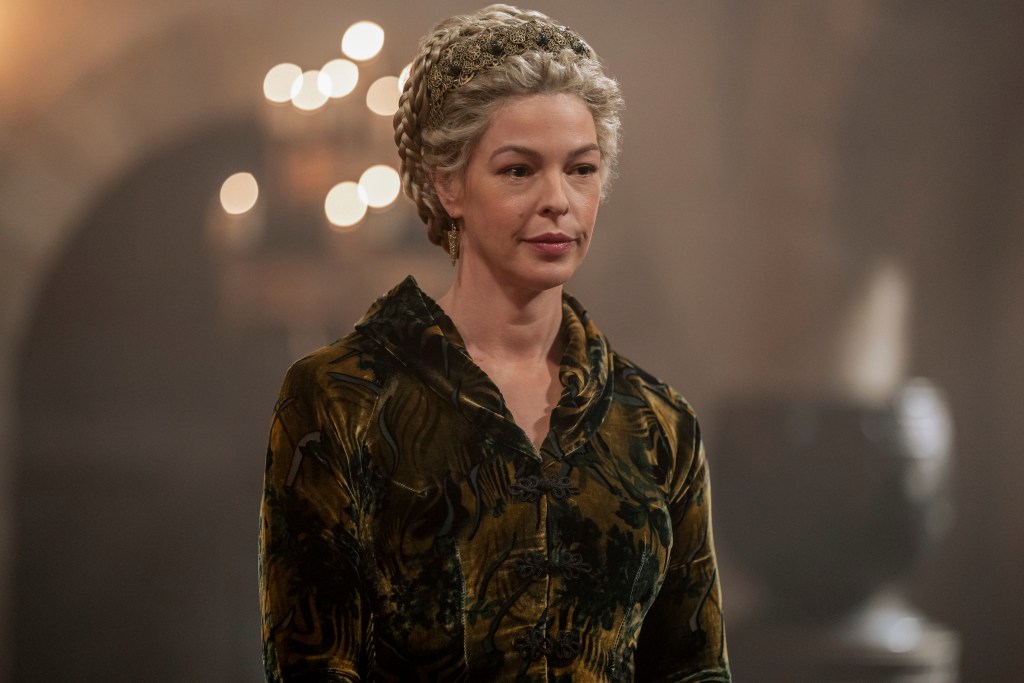 Pollyanna McIntosh as Queen Ælfgifu
Queen Ælfgifu is Canute's first wife, and therefore tries to assert her claim to the throne of England before being outsmarted by Emma and her allies. Ælfgifu is played by The Walking Dead alum Pollyanna McIntosh who has appeared in both the original series and the spinoff World Beyond.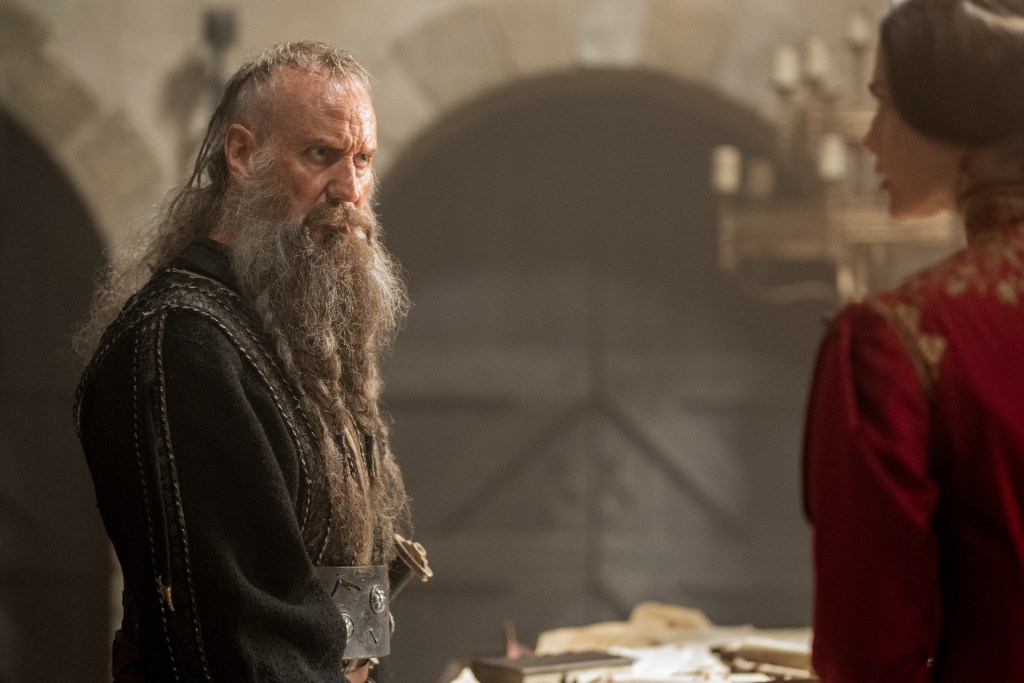 Soren Pilmark as Sweyn Forkbeard
Another ally to Emma, Sweyn is Canute's father and helps rule England in his place in his absence. Sweyn is played by Soren Pilmark who has also appeared in Vikings and the movie Downsizing.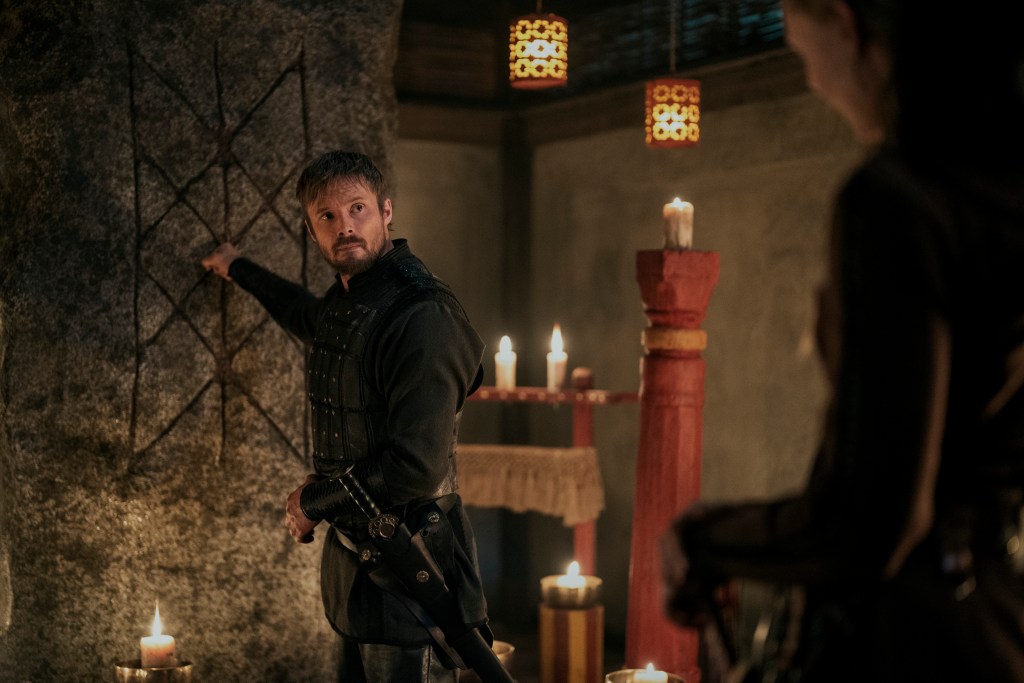 Bradley James as Harekr
Harekr is the ruler of Jómsborg, an ultra-Pagan Viking settlement that adheres to strict traditions. A new character for season 2, Harekr is played by Bradley James, who you may recognize from Merlin, Damien, and iZombie.
Hayat Kamille as Mariam
Another new character, Mariam is an astronomer from Constantinople who left to study the stars and research meteorites in the North. Now, she finds herself stranded in Novgorod. The multilingual astronomer is played by Hayat Kamille, who has also appeared in Murder on the Orient Express, Death on the Nile, and the FX series Tyrant.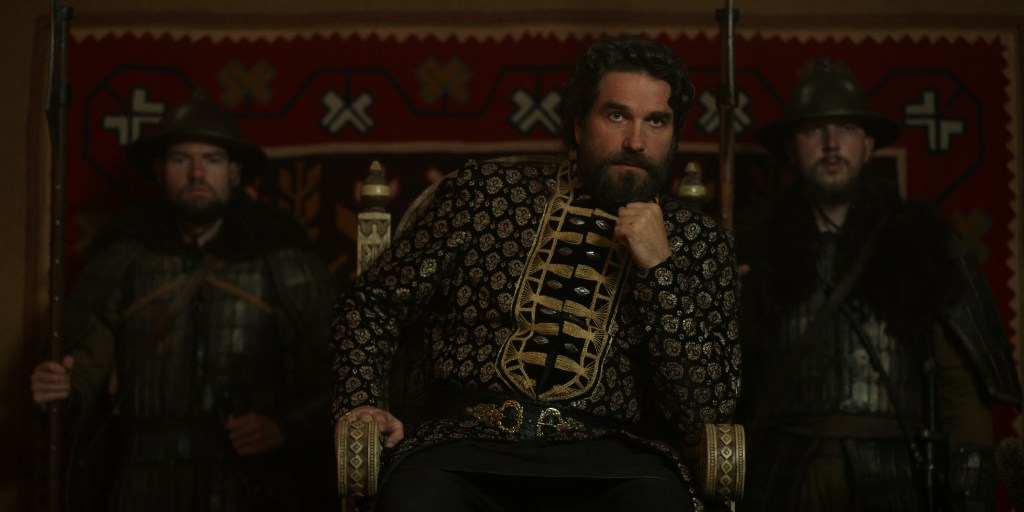 Marcin Dorocinski as King Yaroslav the Wise
King Yaroslav the Wise is the ruler of Kyivan Rus as well as the uncle of Harald and Olaf. This fierce warrior is a new addition for season 2, and is played by Marcin Dorocinski who has also appeared in The Queen's Gambit.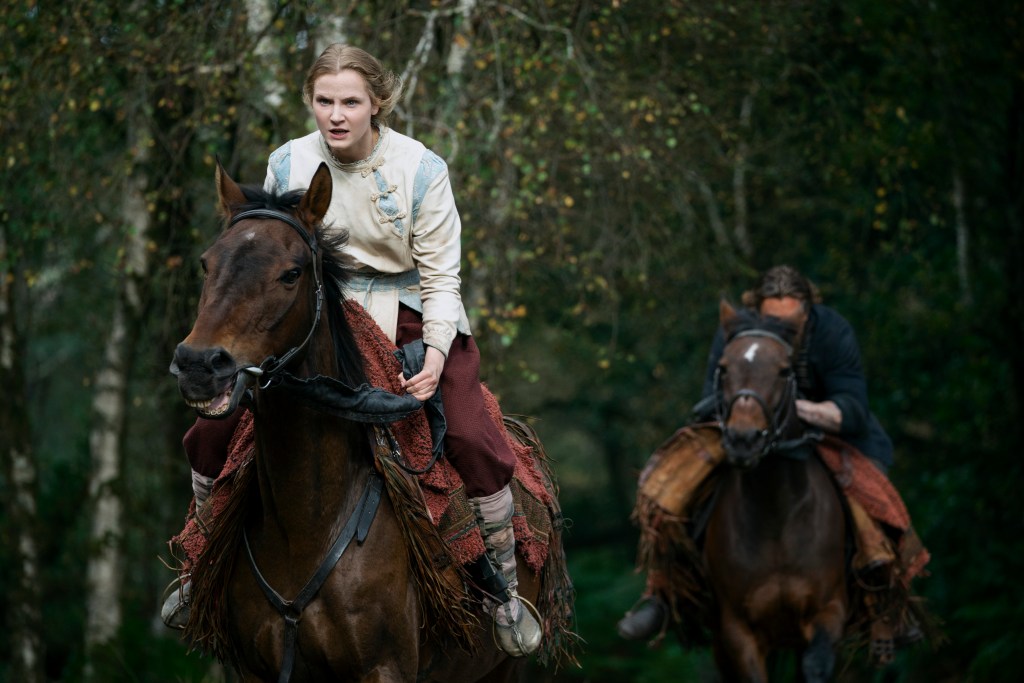 Sofya Lebedeva as Elena
Elena is the daughter of a Kyivan Rus nobleman and yet another new character for this season. Elena is played by Sofya Lebedeva, who is set to appear in the upcoming Tetris movie.
All eight episodes of Vikings: Valhalla season 2 are available to stream on Netflix now.