Features
Why Unforgotten fans should read Reservoir 13
Jon McGregor's celebrated 2017 novel Reservoir 13 makes an excellent companion to the current series of ITV's Unforgotten…
They never show the headstones. Blunt force trauma wounds, yes. Fractured bones, yes. Contusions and abrasions and lacerations, that's all on display. Most TV crime dramas though, never get as far as a headstone or a funeral. They'll show the limitless ways in which a human body can be degraded without coming near the ways that loss can degrade a human life. 
It's an understandable approach – for many detective shows, a corpse is just a prop. The grief and pain that accompany a murder get lopped off with a scalpel and fed into the mortuary incinerator along with the rest of the waste. Being surplus to requirements, compassion is drained out too and sluiced away.
Since 2015, all that surplus crime drama compassion has pooled in one place: ITV's Unforgotten. Created and written by Chris Lang, it's a detective show powered by empathy. Unforgotten is so compassionate towards its victims and their families that it tips the overall balance for other series, letting them get away with treating murdered corpses as little more than shop dummies. Unforgotten is the place to which other crime dramas outsource their conscience. 
Every series starts with a dead body that's been undiscovered for decades, a cold case mystery for the team to solve. But in solving that mystery, the focus is fixed on providing closure to people in pain and not egotism or rank-ascending ambition. DCI Cassie Stuart and DS Sunny Khan (Nicola Walker and Sanjeev Bhaskar) aren't careerists, they're sort of… angels offering resolution and justice to those suffering. 
Cassie and Sunny and co. are—to quote The Wire—good police. They chase leads and pore over detail and no doubt rack up enormous mileage expenses by driving the length and breadth of the UK's motorways to interview witnesses and suspects. All of that though, is backed up by their almost infallible emotional tuning. 
In Greek mythology, Cassandra was the unheeded prophetess, blessed with foreknowledge of tragic events but cursed never to be believed. In Unforgotten, DCI Cassandra Stuart works on instinct. "Do I sense violence?" she asks herself about one interviewee. Did a witness feel credible, she asks a colleague. Cassie's a sniffer dog for lies and dissemblance. She's kind and brave and empathetic, and driven by compassion for victims.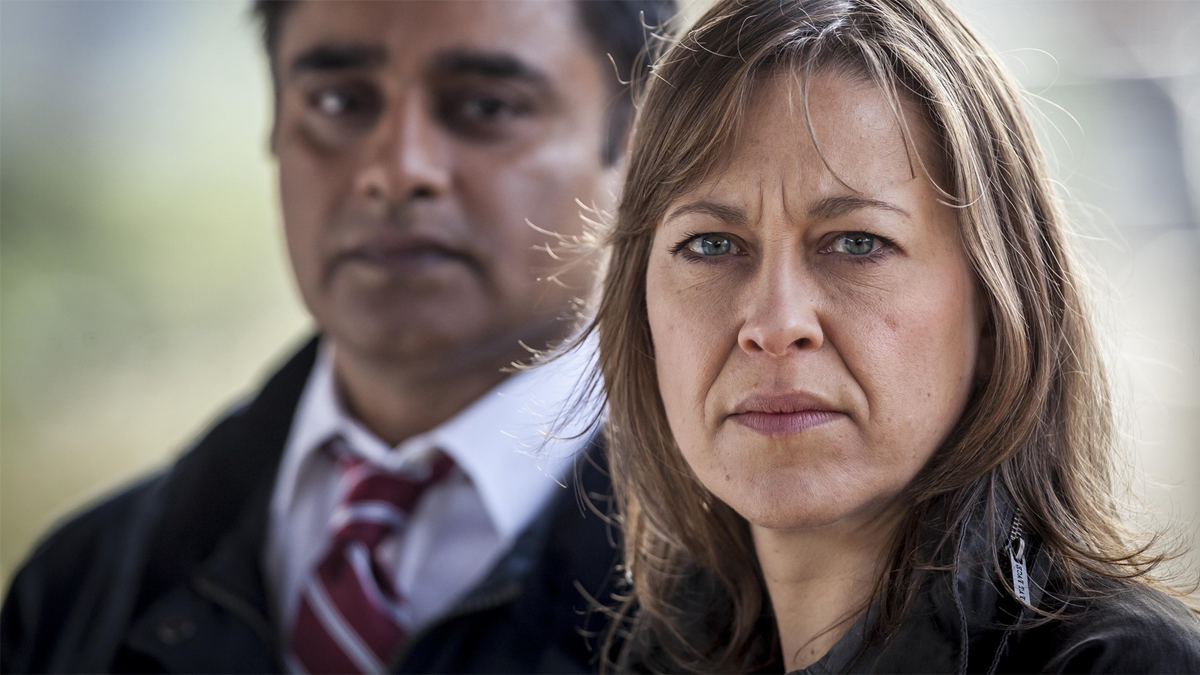 The stories Unforgotten tells are never just about the murder or about the killer. Each series introduces an ensemble cast of characters obliquely or directly connected to the victim. One of them will eventually be revealed the culprit, but which one is less important than the storytelling it takes to get there. Unforgotten is about the genuine cost of death and trauma on everyone affected by a crime—victim, perpetrator, community, and even investigating officer.
Treating historical cases in which bodies that have been buried for decades are dug up allows Unforgotten to trace the long-term effects of guilt and grief on individuals and families. Series three explores the enduring effect of a missing teenager on a remote English town previously only significant as a tourist getaway spot. When the remains of Hayley Reid, a local girl who disappeared on the eve of the Millennium, are discovered under a London motorway central reservation, her town is forced to relive the damaging effects of her high-profile disappearance. Hayley's parents, her twin sister tells Cassie, are unrecognisable compared to who they were before they lost their daughter.
This focus on emotional damage and the enduring effects of a disapparance on a whole community is what made Broadchurch so powerful in its first series. It's also what novelist Jon McGregor explored so evocatively in Reservoir 13, for which he won the 2017 Costa Novel Award.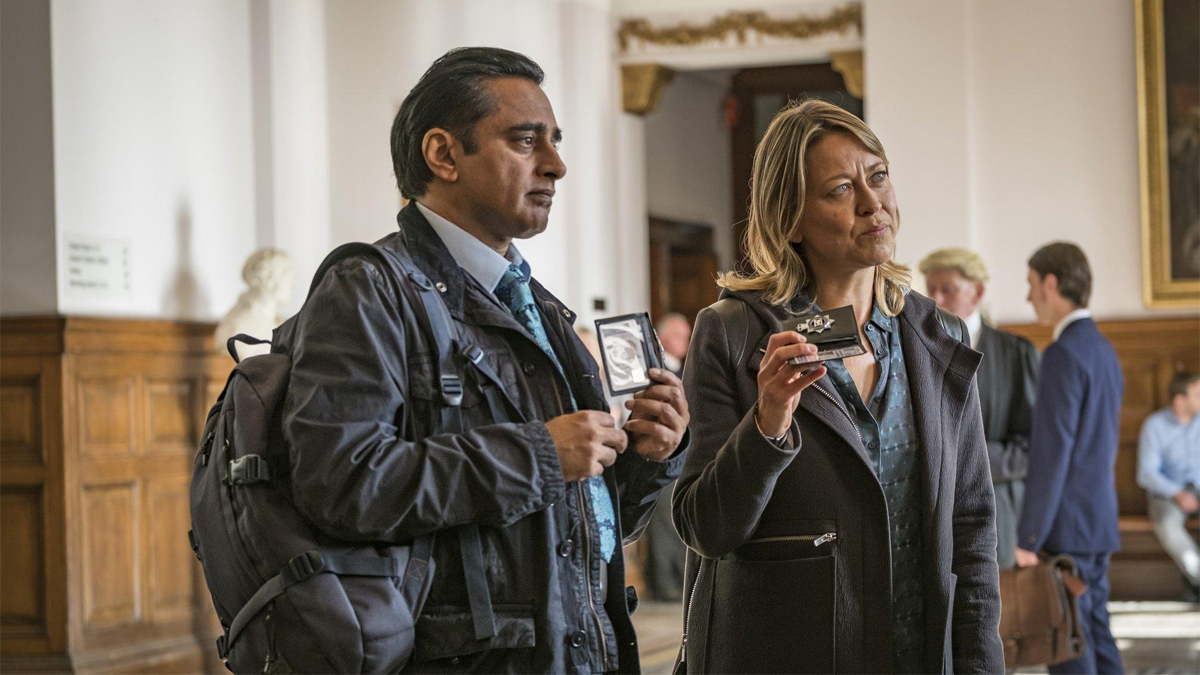 Unforgotten series three and Reservoir 13 share superficial similarities in plot. Both are about the disappearance of a teenage girl from a small English town on New Year's Eve and feature holiday rentals as key locations. Each has a large cast of characters, some of whom clearly know more than they're letting on about the disappearance.
In the background of each is also the unscrupulous tabloid press and the unshifting fug of rumour as expressed on blogs and social media. Both are stories of characters whose lives have intersected either fleetingly or catastrophically with that of a missing girl.  
Jon McGregor's novel is as much about the patterns of a place and the people who live there, year in and year out, as it as a crime thriller. His precise evocation of nature and its annual repetitions frames his descriptions of the town and its people through a naturalist lens. Unforgotten too, isn't just about one missing girl and the circumstances of her death; it's about the way trauma creeps like a vine around those who come near it. 
The real connection between the novel and the TV drama though, is their sideways slant on detective fiction. They both do two jobs at once: offering up a mystery to stimulate the inquisitive punter, while foregrounding the people and emotion that other stories of murders and disappearances often treat as disposable. 
Unforgotten series three currently airs on ITV on Sundays at 9pm.