News
This Is Us Season 5 Release Date, Cast, and Everything We Know
This Is Us season 5 is back in production and will be returning earlier than originally anticipated.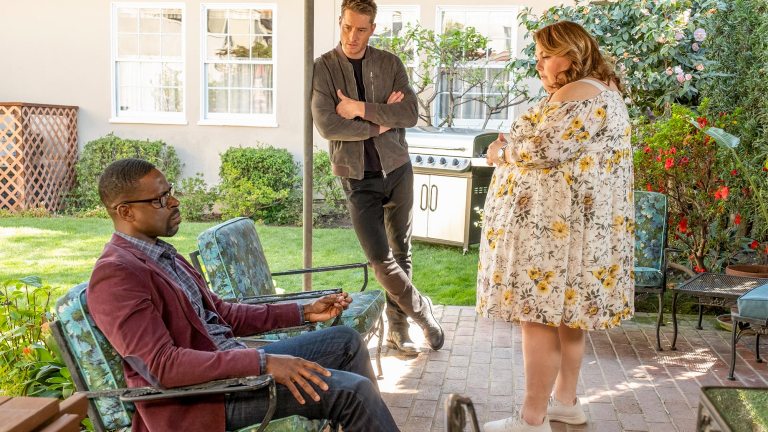 Through four seasons of weepy television, This Is Us has been one of NBC's dramatic mainstays. The series from Dan Fogelman spans several different time frames to follow the lives of two families and their absolutely tragic dedication to Pittsburgh pro sports teams.
Now This Is Us season 5 is set to delve even deeper into the oft-tragic world of the Pearson family. Here is everything we know about the upcoming batch of episodes.
This Is Us Season 5 Release Date
Here is some uncommonly good news from a show going through production in the time of COVID-19. This Is Us season 5 is actually getting its release date bumped up. According to TV Line, This Is Us season 5's premiere will now be Tuesday, Oct. 27 rather than the originally scheduled Nov. 10. 
The season-opener will still be two hours long as previously announced. This season is expected to maintain the show's usual 9 p.m. ET on Tuesday timeslot throughout.
This Is Us Season 5 Cast
The "Big Three" Pearson siblings will all return for season 5. This includes Sterling K. Brown as Randall, Chrissy Metz as Kate, and Justin Hartley as Kevin. Brown has received an Emmy and a Golden Globe for his portrayal of Randall. Other present-day characters Toby Damon (Chris Sullivan) and Beth (Susan Kelechi Watson) will be returning as well. Ron Cephas Jones won the Outstanding Guest Actor in a Drama Emmy for his role as Randall's father William in season 4. Though his character is deceased, there's always a good chance he could be coming back to gun for that 2021 Guest Actor Emmy again.
Also returning for season 5 will be Pearson patriarch and matriarch Jack (Milo Ventimiglia) and Rebecca (Mandy Moore). Given the timeline trickery on This Is Us, being dead has little impact on one's screentime.
This Is Us Season 5 Details
It's possible that this could be the penultimate season of the show. Though NBC has not confirmed it, executive producer Isaac Aptaker revealed during season 3 that he envisioned three more seasons of the show being produced. If that timeline remains the same, expect for This Is Us to begin setting up its endgame this year.
One thing you can certainly expect in season 5 is an uncomfortable dose of reality. Showrunner Fogelman revealed on Twitter that this season will indeed cover the coronavirus crisis and Black Lives Matter protests.