News
This is Going to Hurt TV Series: Ben Whishaw to Play Adam Kay
Ben Whishaw, the voice of Paddington and star of A Very English Scandal, will play Junior Doctor Adam Kay in the TV version of his hit comic NHS memoir…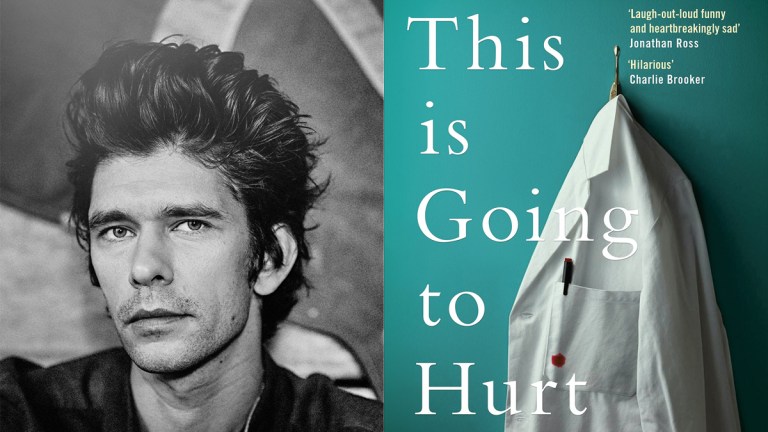 If you're not one of the more-than-a-million people so far who've either bought Adam Kay's blisteringly funny and poignant NHS memoir, unwrapped it as a gift, or both, then do please take the required action.
This is Going to Hurt is a short, great read with a vital message: childbirth is horrendous. Additionally: the people who make the NHS function, providing care to all that's free at the point of delivery, do so under astounding pressure, working extraordinarily long hours without enough recompense and deserve respect, kindness and gratitude, not a continual volley of under-funding, government flak, and patients who insist on introducing objects not designed for internal use to their orifices without giving due thought to an exit strategy.
Drawn from Kay's diaries during his time working as a Junior Doctor in a series of UK Obstetrics departments and published in 2017, the memoir is being turned into a television series for BBC Two in the UK and AMC in the United States.
Kay, who left medicine to become a comedy writer, has adapted the scripts himself, with Emma Forbes (The End of the F***ing World series two) directing.
The adaptation announced in 2019 has now landed its star: Ben Whishaw will play Kay in the eight-part series.
Whishaw's breakout role was the part of English poet John Keats in Jane Campion's 2009 film Bright Star. Prior to that, he'd appeared in cult comedy Nathan Barley and played Sebastian Flyte in the 2008 feature adaptation of Brideshead Revisited.
He's probably best recognised now for playing Q in the current series of Bond films, and for voicing the role of Paddington Bear in Paul King's two terrific family films and a grown-up Michael Banks in Mary Poppins Returns. 2019 saw him take on the role of Uriah Heep in Armando Iannucci's The Personal History of David Copperfield.
TV-wise, Whishaw followed up parts in The Hour and London Spy with a stand-out performance opposite Hugh Grant's Jeremy Thorpe MP, as Norman Scott, Thorpe's secret lover and later the target of his assassination attempt, in Russell T Davies' real-life 1970s political drama A Very English Scandal.
Whishaw's skills in both comedy and drama will be brought to bear on the role of Kay in the new BBC Two/AMC series.
Here's the official This is Going to Hurt synopsis:
Kay's diaries, scribbled in secret after endless days, sleepless nights and missed weekends, tell the unvarnished truth of life as a doctor working in Obstetrics and Gynaecology. Whishaw is set to play the fictional version of Adam, who we find wending his way through the ranks of hospital hierarchy – junior enough to suffer the crippling hours, but senior enough to face a constant barrage of terrifying responsibilities. The series sees Adam clinging to his personal life as he is increasingly overwhelmed by stresses at work: the 97-hour weeks, the life and death decisions, and all the while knowing the hospital parking meter is earning more than him.
We'll bring you more on the series as it's announced.