Features
The Watcher Cast: The Actors of Netflix's True Crime Drama
Ryan Murphy and Netflix bring a star-studded cast to The Watcher, a true life tale of horror.
This article contains No spoilers for The Watcher.
The Watcher has just about everything Netflix is looking for in a buzzy drama series.
For starters, it hails from TV-producing mastermind Ryan Murphy, who was just responsible for one of the streamer's biggest hits in the Jeffrey Dahmer biographic drama Dahmer. The story of The Watcher also comes from terrifying real life events as recounted in The Cut's now-classic magazine feature. And not for nothing, but The Watcher also just happens to share six letters in common with another popular Netflix series. It's certainly fun to imagine someone clicking into The Watcher hoping to see Henry Cavill as Geralt of Rivia and instead getting an emotionally searing saga of modern true crime instead.
More important than any of those blockbuster factors, however, is the cast of The Watcher. As befitting a Murphy-Netflix co-production, the roster of actors here is absolutely stacked. Contained within this show is a bevy of faces you know, names you recognize, and some combination of the two. And even after that there are a handful of other performers who you may not be familiar but should be.
With that in mind, let's take stock of The Watcher's sprawling cast, let you know who they're playing here, and where you've seen them before.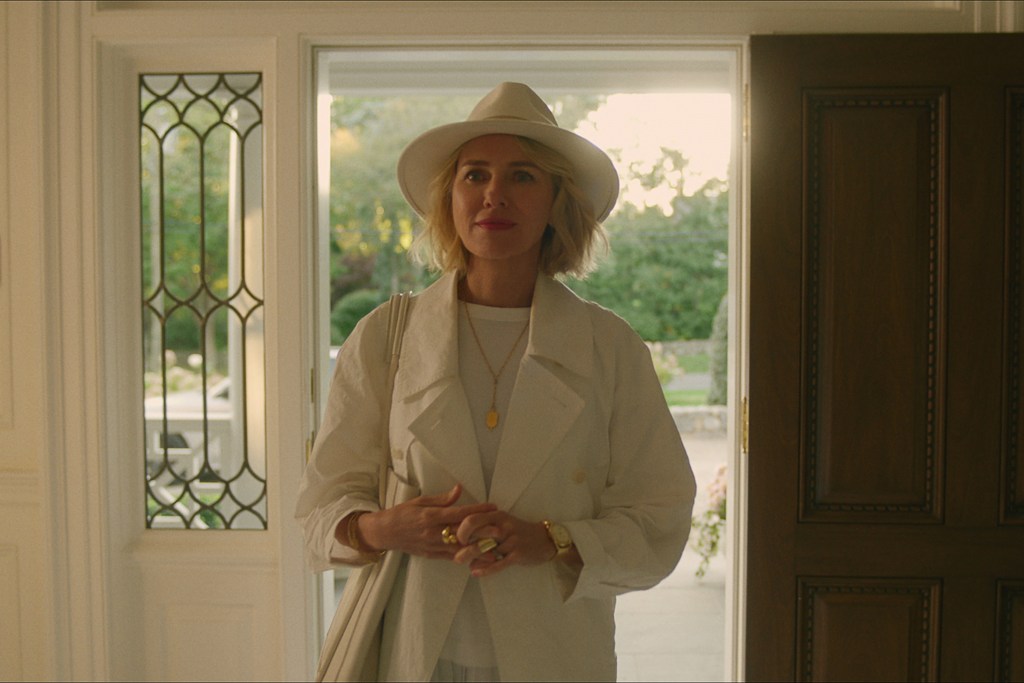 Naomi Watts as Nora Brannock
Though she hasn't turned up in many high profile projects of late, British actress Naomi Watts was and very much remains a major movie star. Watts is known for her starring roles in major films like Mulholland Drive, The Ring, King Kong, and much more. She hasn't done much TV work in her career but she notably served as the lead of Bloodmoon, HBO's first attempt at a Game of Thrones spinoff before they elected not to pick up the pilot.
In The Watcher, Watts plays Nora Brannock, the matriarch of the Brannock family and one of the owners of the troubled 657 Boulevard Avenue house. Her character is based on the real life individual Maria Broaddus.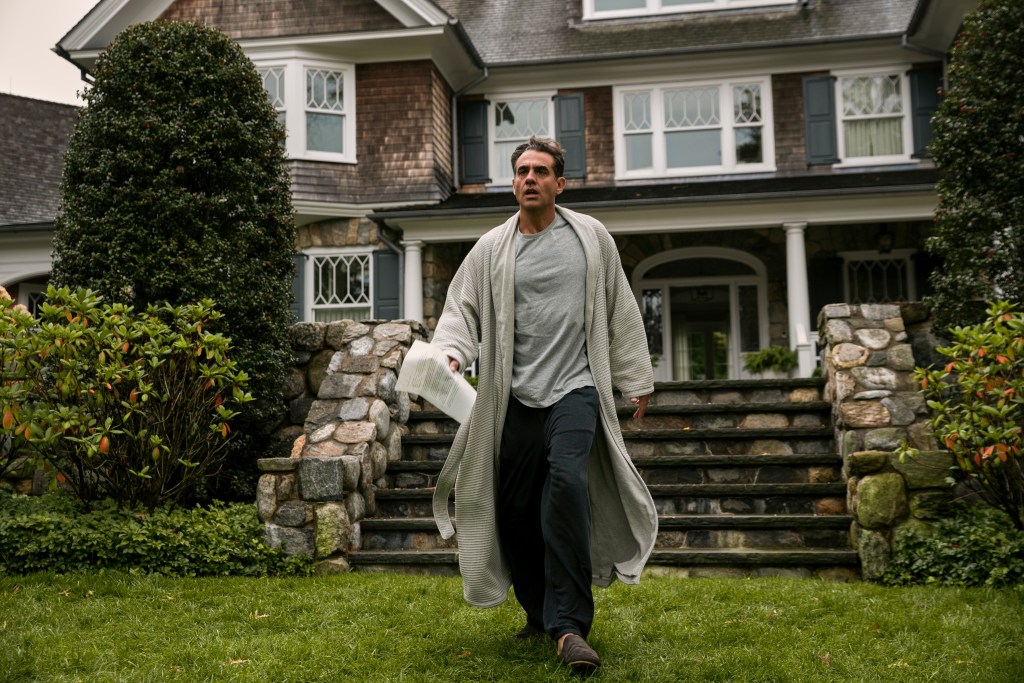 Bobby Cannavale as Dean Brannock
Bobby Cannavale has done just a bit of everything over his storied career. TV fans likely know him from his charismatic supporting roles in Will & Grace, Boardwalk Empire, Mr. Robot, and Homecoming. Film fans have likely seen him in Blue Jasmine, Ant-Man, and The Irishman. And we won't even get into his multi-Tony award nominated theater work.
On The Watcher, Cannavale plays Dean Brannock, husband of Nora and fellow co-owner of the their stalked-upon home. Dean Brannock is based on the real life individual Derek Broaddus.
Mia Farrow as Pearl Winslow
Mia Farrow is an immensely talented actress, UNICEF ambassador, and a very famous public figure. She came to prominence on television in the soap opera Peyton Place in the '60s before continuing on to an award-winning film career that included the starring role in Rosemary's Baby. Farrow was briefly married to Frank Sinatra and engaged in a lengthy professional and personal relationship with Woody Allen in the '80s, starring in 13 of his films. That particular part of her story has a sad conclusion that you're going to want to Google as it's beyond a simple cast article's capacity to sensitively explain it.
In The Watcher, Farrow plays Pearl Winslow, one of the Brannocks' creepy neighbors. Pearl and her husband Jasper are a loose interpretation of the real life Langford family.
Noma Dumezweni as Theodora Birch
Noma Dumezweni is a British actress who has popped up in a handful of notable TV roles in recent years, including on The Undoing and Made for Love. She is best known though for her prolific and decorated theater work. After winning a Laurence Olivier Award in 2006 for playing Ruth Younger in A Raisin in the Sun, she would go on to add another Larry O award to her shelf by portraying Hermione Granger in Harry Potter and the Cursed Child. She is also set to appear in the upcoming Little Mermaid remake.
Dumezweni's The Watcher character is Theodora Birch, a private investigator helping the Brannock family.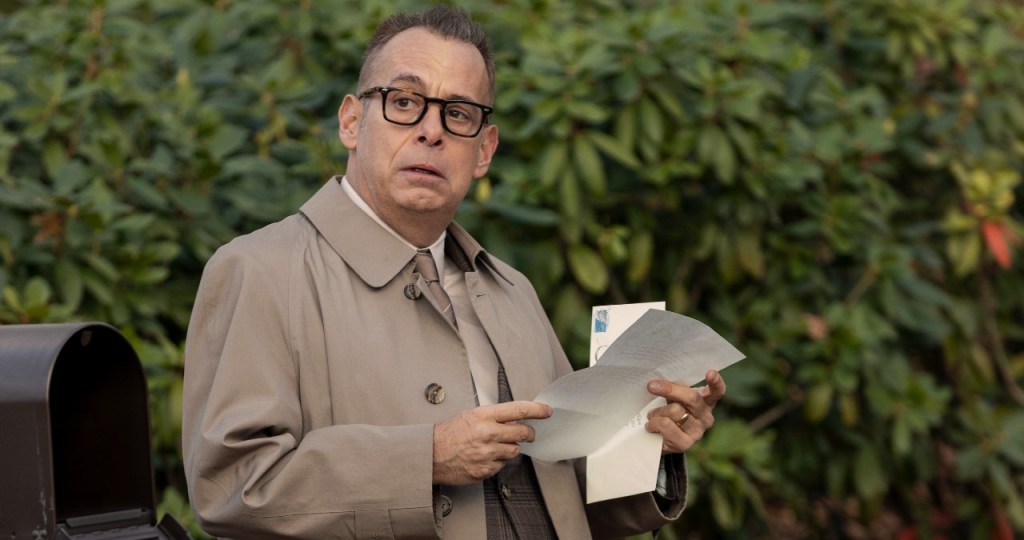 Joe Mantello as William "Bill" Webster / John Graff
Joe Mantello is another successful theater actor who adds to the impressive Broadway legacy of The Watcher's cast. In fact, he was inducted into the American Theater Hall of Fame in 2018. Mantello is best known for being one of the original cast members in the Broadway production of Angels in America. He would go on to act in Wicked and Assassins. He'll next be seen in the TV world as part of the Ryan Murphy-produced American Horror Story: NYC.
His two-named The Watcher character doesn't appear in the original magazine article and is a creation for the TV series. He is purportedly based on real life figure John List. To explain what he's all about would be a spoiler so look that one up if you so choose.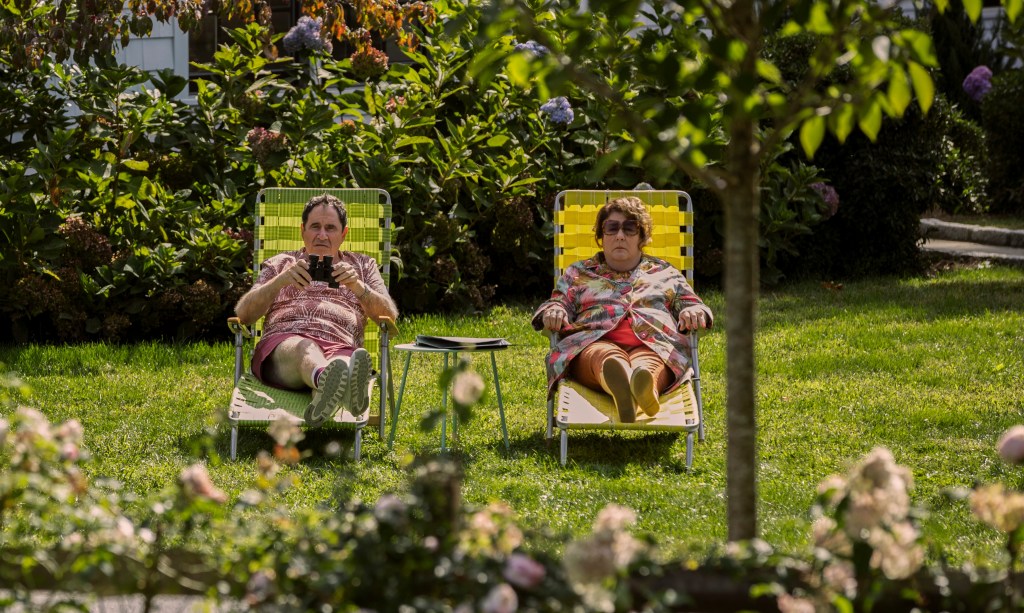 Richard Kind as Mitch
Even if you've never heard of Richard Kind, you've probably heard him before. Kind, a prolific actor in theater, film, and television, is perhaps best known for his distinctive voice (not to mention his general, you know, talent). Richard Kind has been in just about everything. No, seriously: look at this filmography. If we had to boil it down to some recent hits, however, you may remember him from The Good Fight, Big Mouth, or Documentary Now!
On The Watcher, Kind plays yet another kooky neighbor: Mitch.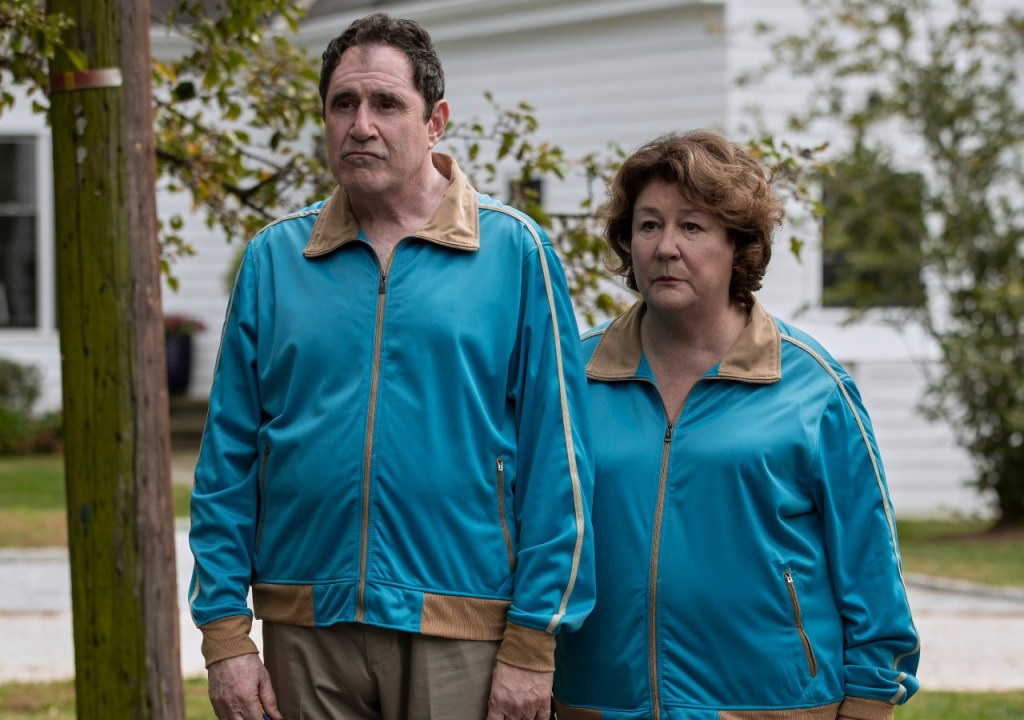 Margo Martindale as Maureen/Mo
The Watcher casting Margo Martindale as Mitch's wife Maureen is a masterstroke. For it's harder to find a better complement to Richard Kind's character actor sensibilities than Margo Martindale.
Martindale is such a successful character actress that BoJack Horseman added the title to her self-played character: Beloved Character Actress Margo Martindale. Outside the bounds of animation, Martindale has popped up in major roles on projects like Justified, The Americans, and Million Dollar Baby.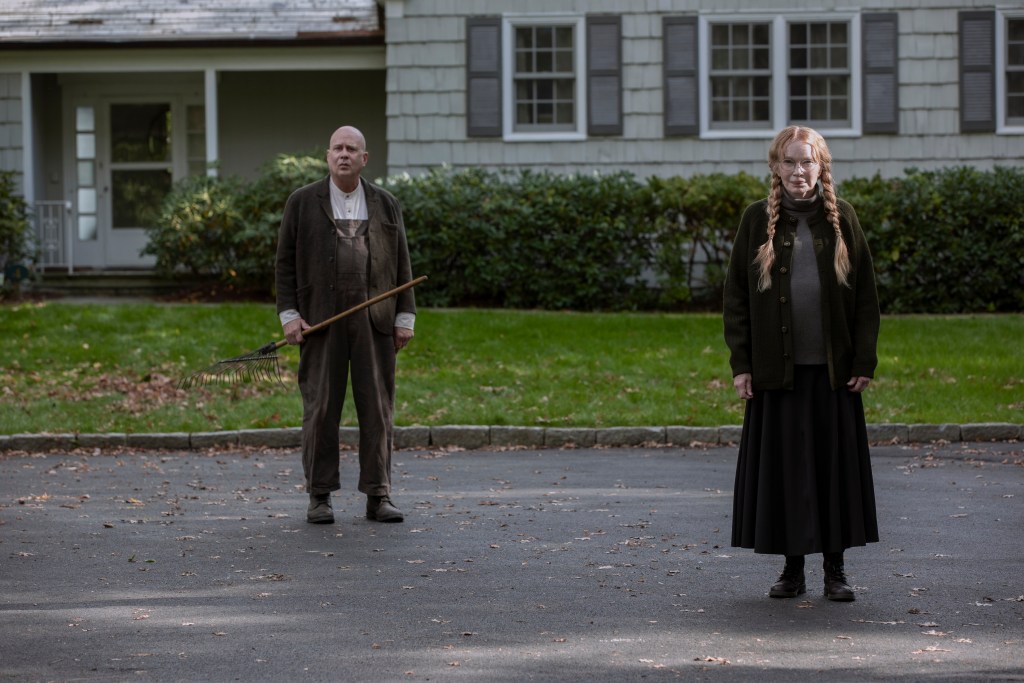 Terry Kinney as Jasper Winslow
Playing Pearl Winslow's (Mia Farrow) husband Jasper in Terry Kinney. Kinney is best known as a theater actor and director but he also has numerous television and film appearances to his name. He played Tim McManus on HBO's Oz and has had recurring roles on CSI: NY, The Mentalist, Elementary, and more. Most recently he played Barry on Inventing Anna.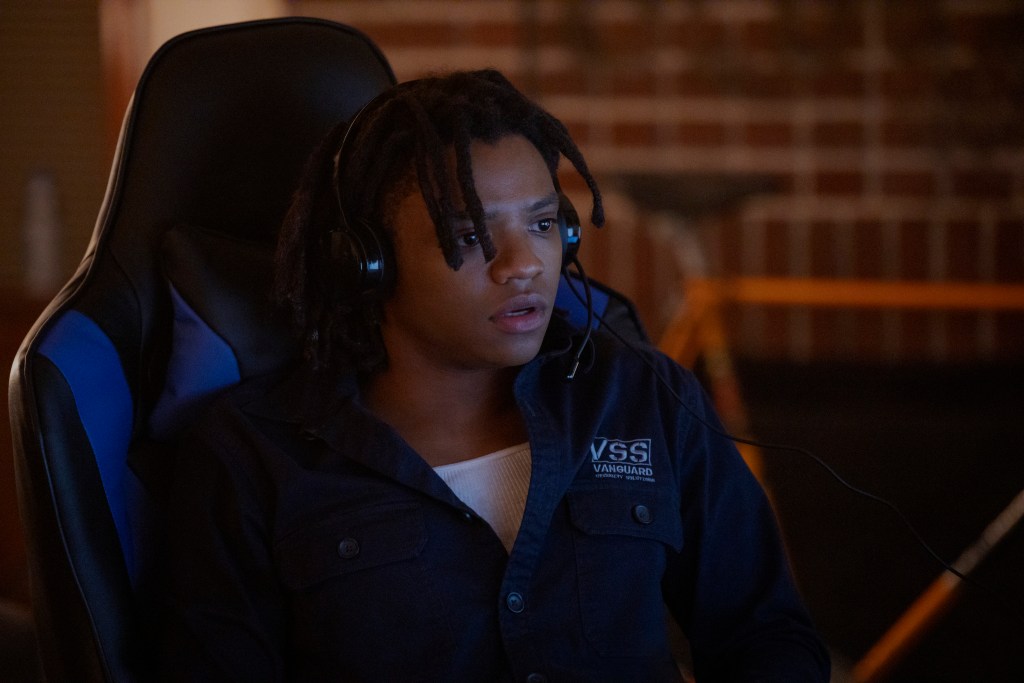 Henry Hunter Hall as Dakota
Just 25 years old, Henry Hunter Hall doesn't have too many roles under his belt yet. But the projects he has been a part of thus far have been fairly impressive. Hall has acted in Prime Video's Hunters, Netflix's When They See Us, and the Harriet Tubman film Harriet.
Hall's Dakota is a security specialist that the Brannocks hire to help them with their unusual situation.
Isabel Gravitt as Ellie Brannock
Isabel Gravitt is another young up-and-coming actress with some impressive items on her resume. Before playing Brannock family daughter Ellie, Gravitt had prominent roles in Little Fires Everywhere and American Housewife.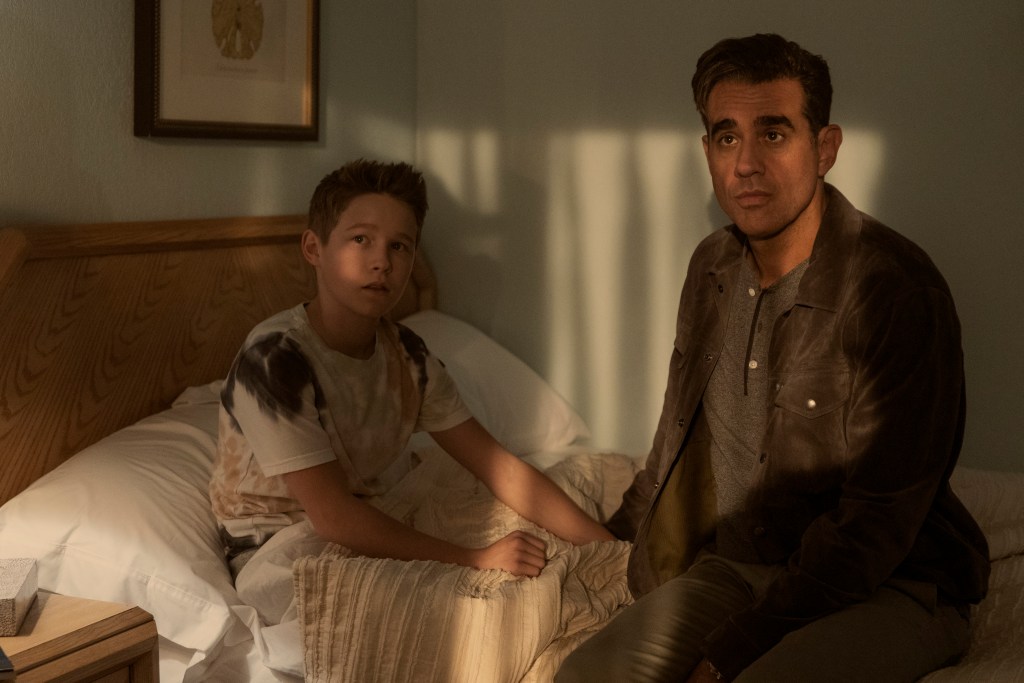 Luke David Blumm as Carter Brannock
Though his first acting gig wasn't until 2019, Luke David Blumm has a few big roles on his resume. The young actor previously appeared in The King of Staten Island, The Sinner, The Walking Dead, and Where the Crawdads Sing. Blumm's Witcher character is the Brannock family's 12-year-old son. He has a ferret!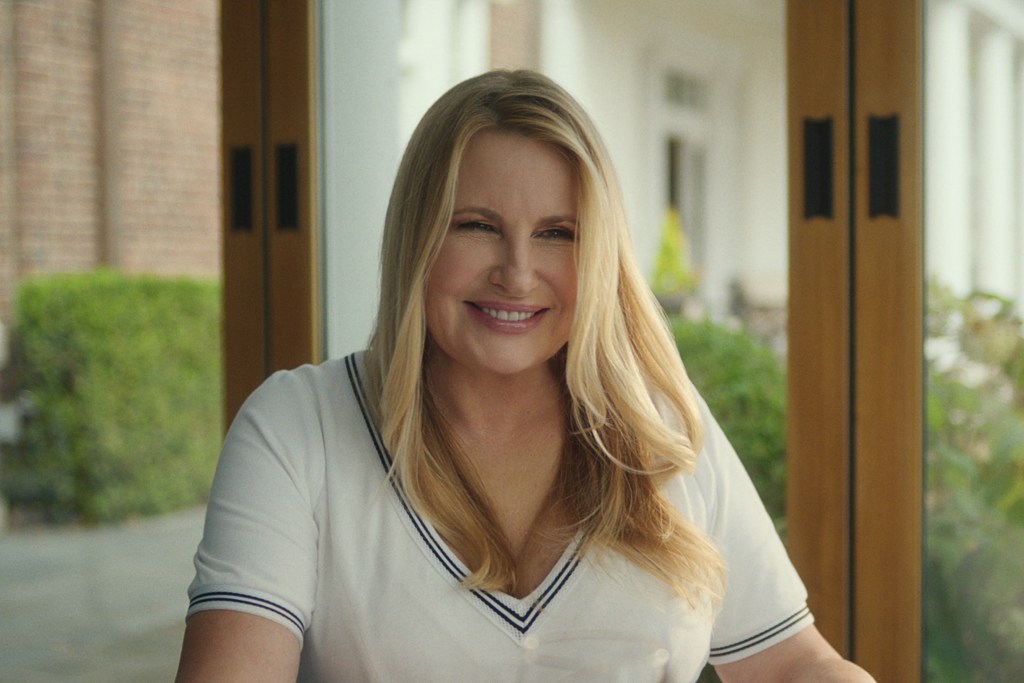 Jennifer Coolidge as Karen Calhoun
If Jennifer Coolidge looks familiar it may be because you just watched her walk onstage to accept an Emmy for her work in The White Lotus a month ago. The Emmy was just an exclamation point on an already impressive comedy acting career. Coolidge has appeared in most of Christopher Guest's mockumentary films like Best in Show, A Mighty Wind, and more. She also played the iconic Stiffler's Mom in the American Pie series of films.
On The Watcher, Coolidge plays realtor Karen Calhoun. Calhoun isn't based on any real life figure in particular but a handful of nameless realtors do factor into the story.
Christopher McDonald as Detective Rourke Chamberland
Christopher McDonald is likely know to most audiences as the villainous golfer Shooter McGavin from Happy Gilmore. Still, McDonald has kept busy since then, popping up in roles on projects like Hacks, American Crime, Story, The Good Wife, and more. Next up he's set to join the Marvel Cinematic Universe in TV series Secret Invasion.
On The Watcher, McDonald portrays Rourke Chamberland, the unhelpful detective assigned to the Brannocks' case.
Michael Nouri as Roger Kaplan
Michael Mouri is an actor best known for his prolific TV output since his debut in the mid '70s. You may recognize him from roles in The O.C., Damages, or three different Law & Order series. Most recently he has enjoyed multi-season long recurring role as Bob Schwartz on Yellowstone.
His The Watcher character is a teacher named Roger Kaplan. This character is undoubtedly based on a real life teacher named Robert Kaplow, who looked to be a pretty good Watcher suspect.
All seven episodes of The Watcher are available to stream on Netflix now.