News
The Walking Dead Season 11 Trailer Puts the World Back Together the Way It Was
The latest trailer for The Walking Dead season 11 part 2 reveals major conflict ahead for Alexandria and The Commonwealth.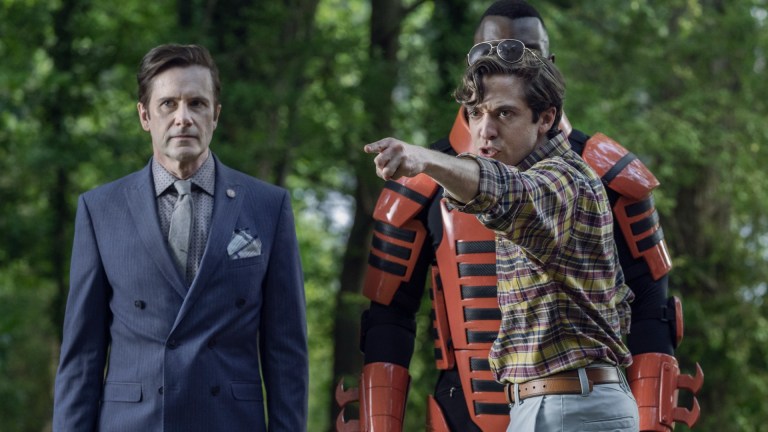 The Walking Dead released a full trailer for the second part of its 11th and final season today. Watching it should give some perspective as to why this upcoming batch of episodes is based on a comic arc called "The Rotten Core."
Simply put: things at the idyllic Commonwealth settlement might not be as jolly as they seem. Check out the trailer below to see what we mean!
Say what you will about The Walking Dead but its official trailers usually deliver the goods. This is a surprisingly rich two-minute text that teases the conflict to come. A big portion of this trailer is devoted to the first contact between the two remaining major societies in the mid-Atlantic region of North America. Alexandria has been home to our characters since The Walking Dead season 5. Up to this point it, along with its allies Hilltop, Oceanside, Sanctuary, and Kingdom, has been the biggest refuge for humanity. In the zombie world, however, there's always a bigger fish.
This trailer finds The Commonwealth, the post-apocalyptic super state of 50,000 souls that Eugene and friends are guests of, paying a visit to Alexandria. Daryl and company have a whole line of crossbows trained at the incoming caravan, which is understandable as seeing storm troopers approach on horseback is probably pretty jarring.
Later on the trailer establishes a new conflict once some Alexandria characters have gotten to know The Commonwealth a little better.
"This place is like a city from before where people who can't fit in get cast out," Magna tells Rosita, who knows exactly what she means.
Magna isn't being paranoid here at all. Because earlier on we hear directly from The Commonwealth governor, Pamela Milton (Laila Robins), that she seeks to create a city from "before."
"Thanks to my father's sacrifices. We are all here. Brick by brick, block by block – we are putting the world back together the way it was," she says.
As we've covered several times before in these parts, Pamela Milton is a particularly interesting Walking Dead "villain"…if you could even call her that. She's not purely evil like the first Governor Phillip Blake or violently pragmatic like Negan. She's just a simple bureaucrat with a seemingly noble mission.
Putting the world back together the way it was certainly sounds like a nice idea. Pamela just fails to consider that not everyone liked the world the way it was before the walkers claimed it as their own. While living among the undead certainly isn't ideal, it is fair in a perverse sense. There's no red tape to it. The only "rule" is to survive and survival has no implicit biases built into it.
That political angle is fairly ambitious and unusual for The Walking Dead but the trailer also does tease some other, more familiar, conflicts. Clearly, this Maggie and Negan thing isn't going away anytime soon. That will happen when one party in a relationship murders the other's husband with a barbed-wire covered baseball bat.
"You see when it comes to me, it's just a matter of time before you make the same call," Negan says in the trailer, presumably to Maggie.
We don't doubt that Maggie wants to, it's just a question of whether she can resist the siren call of sweet revenge. 
Along with the trailer, AMC released an official synopsis for the season. It reads:
The Walking Dead returns with many of our heroes fighting imminent hellfire under Reaper attack; while others battle Mother Nature's torrential wrath in Alexandria. For all, their world is literally crashing down around them. Meanwhile, life in the Commonwealth is not as idyllic as it seems. For some, hope will be renewed. Others will be pushed past the point of no return. One truth holds tight: Lives hang in the balance with each decision drastically changing their future, their chances of survival, and the state of each community.
The trailer was accompanied by a new poster as well.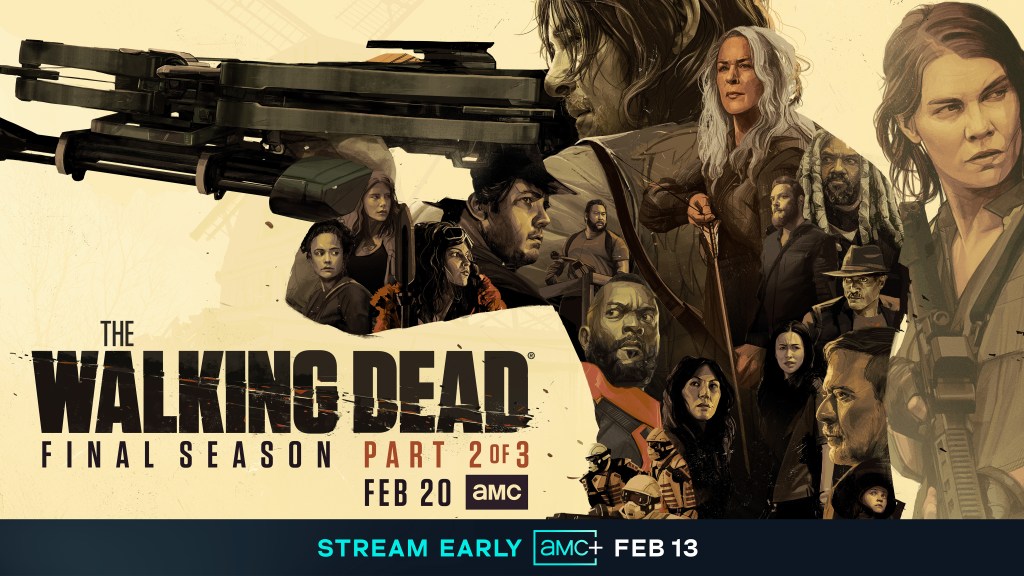 The Walking Dead season 11 part 2 premieres Sunday, Feb. 20 at 9 p.m. ET on AMC. New episodes will continue to be available one week early on AMC+, beginning with the premiere episode available to stream on Sunday, February 13.