Features
The Walking Dead Season 11: Who Lives and Who Dies
Who will die and who will survive the final season of The Walking Dead? Keep track of all the major deaths here!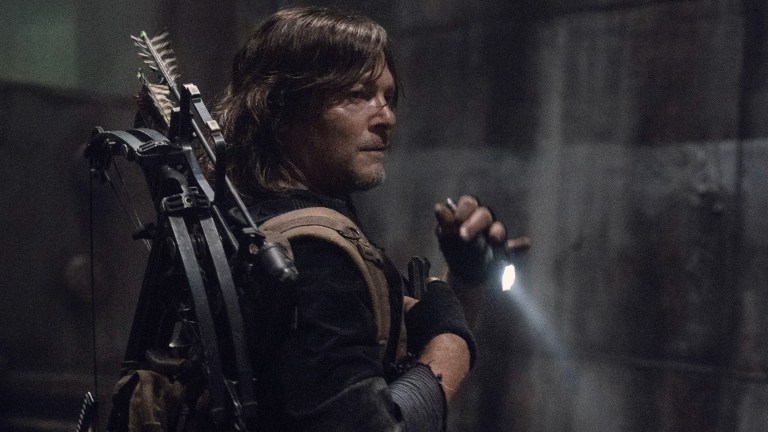 This Walking Dead article contains major spoilers.
Many of us thought this day would never come, but as all of The Walking Dead's characters know very well, everything that has a beginning has an end. Season 11 of AMC's flagship zombie drama will be the show's final run of episodes, but fortunately it's an expanded season. Fans will get 24 more episodes, broken up into three parts, before the show — and a few of its characters — meets its end.
And it wouldn't be a season of The Walking Dead without a few big deaths along the way. As we have in past seasons, we've made some predictions regarding who will bite the bullet in season 11. For the final time, here are the characters we think are on the chopping block and the ones we believe will live on to remember them after the credits roll on the series finale.
Keep track of all The Walking Dead season 11 deaths below:
DEAD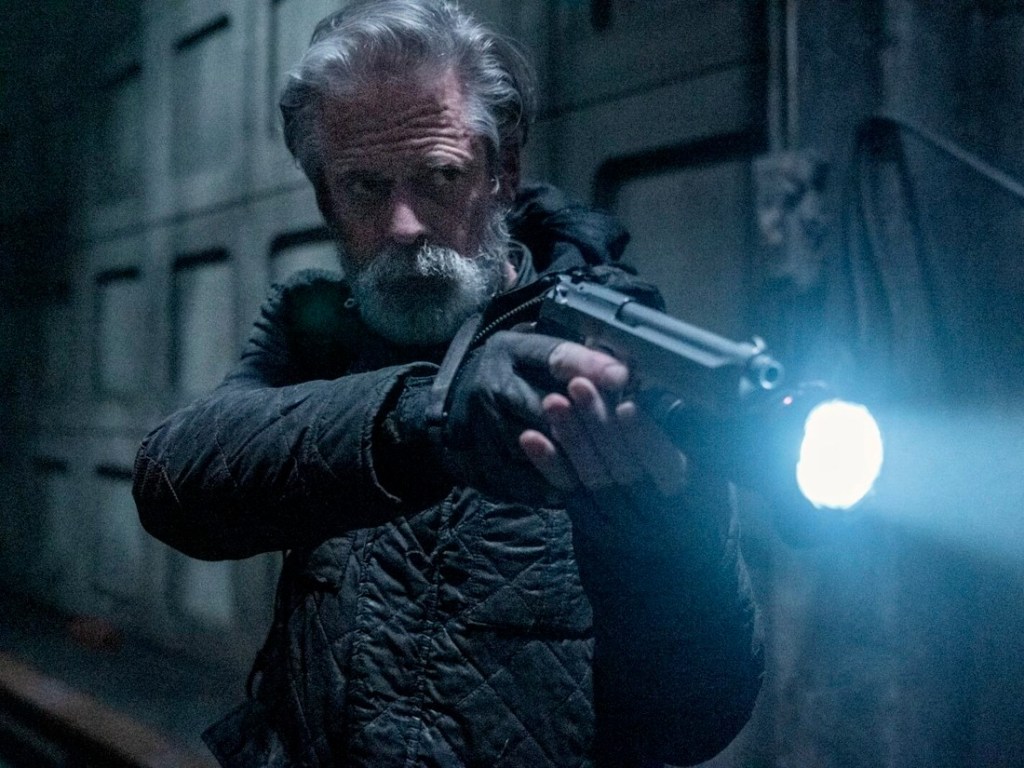 Roy (C. Thomas Howell)
Prediction: Dies
Result: Dead
Roy took an arrow to the face during a Reaper ambush.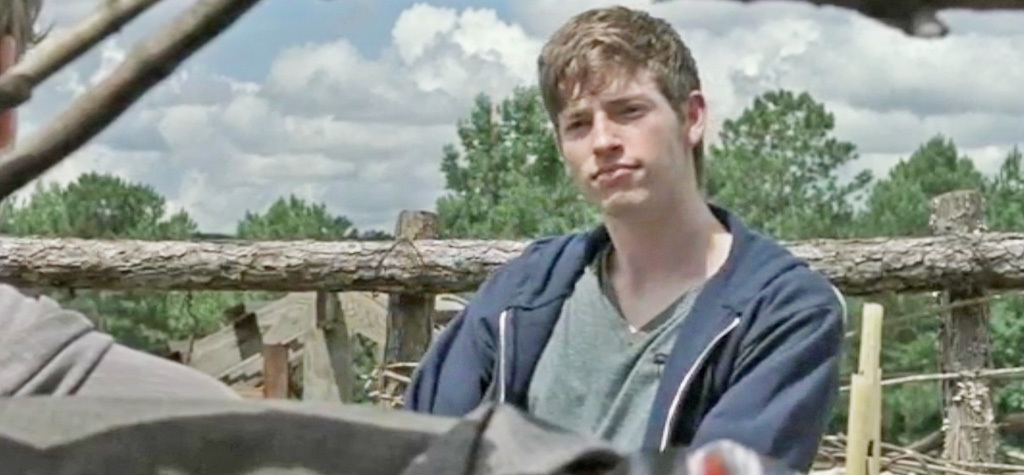 Gage (Jackson Pace)
Prediction: Dies
Result: Dead
Gage stabbed himself in the chest twice, attempting to kill himself before being devoured by walkers in a train car. Zombie Gage was then put down with a shot to the head by Gabriel.
ALIVE
Pope (Ritchie Coster)
Prediction: Dies
I've never seen a guy more likely to die in the first half of a Walking Dead season than Pope, the leader of the show's newest villains, the Reapers, who themselves strike me as filler villains for Maggie and Daryl while the real story at the Commonwealth develops. I assume the Reapers will be out of the picture by the time Alexandria needs to turn its attention to the much larger settlement in the second part of season 11.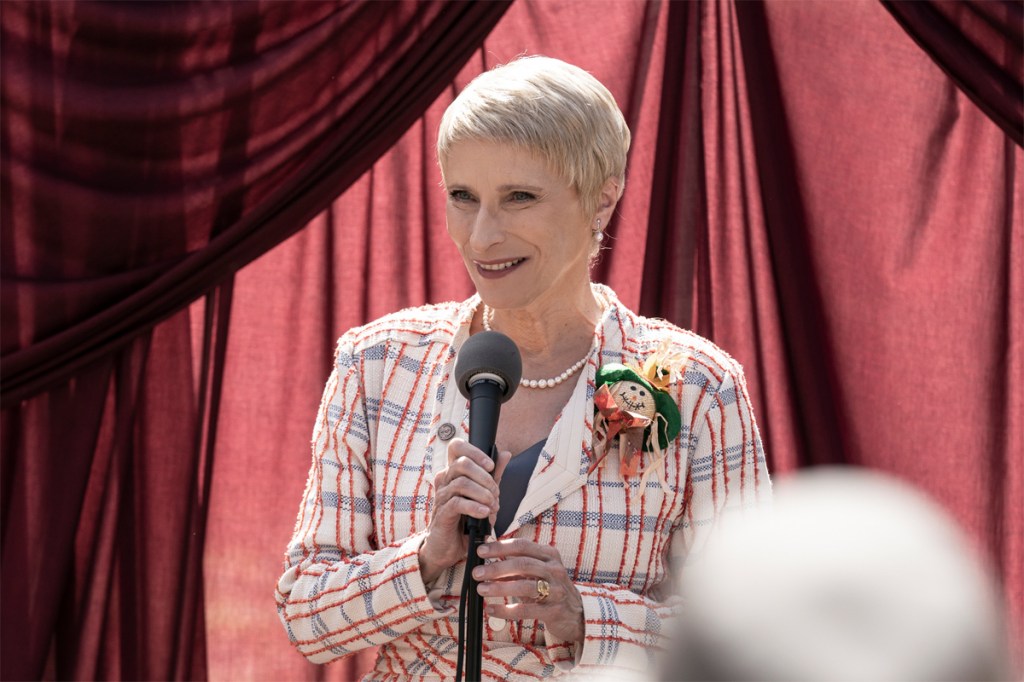 Pamela Milton (Laila Robins)
Prediction: Dies
The Governor of the Commonwealth is poised to be the final season's big bad. A bureaucrat hellbent on preserving the way things were before the zombie outbreak, Milton even established a caste system within her settlement to propagate class inequality. She represents everything that was wrong with the world before the fall of society and the complete anti-thesis of how the Alexandrians do things.
If you've read the comics, you know how Pamela's story ends in Robert Kirkman and Charlie Adlard's story, but the TV series is known for taking sharp left turns when you least expect it. One thing we know for sure is that the Alexandrians will have to reckon with Pamela's rule before the series finale.
Lance Hornsby (Josh Hamilton)
Prediction: Dies
A Commonwealth acolyte and bookkeeper of the community, Lance is one of Milton's chief personnel, helping her run the settlement's government. He's also seems like cannon fodder to me as things heat up between the Commonwealth and Alexandria, an early death that could spark a conflict between the two factions.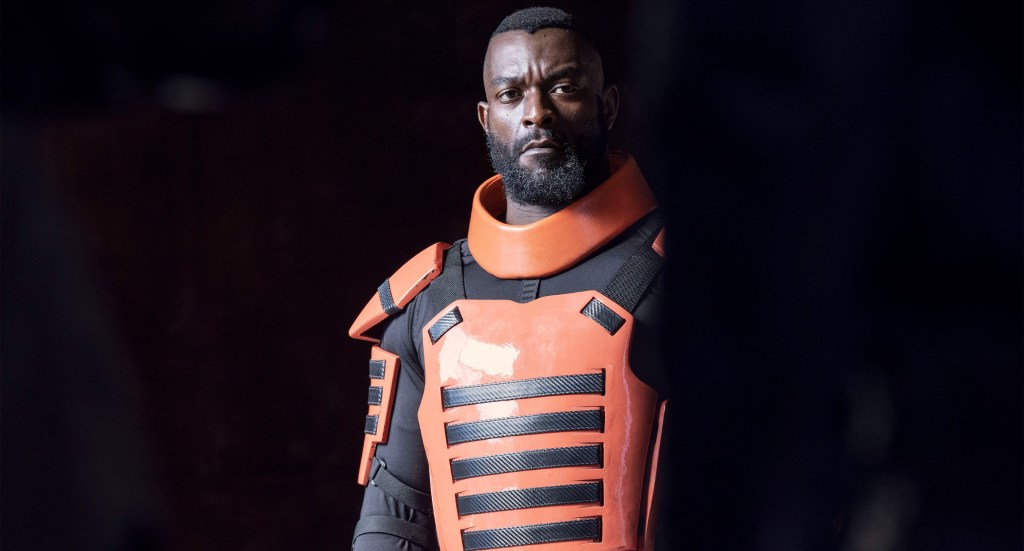 Mercer (Michael James Shaw)
Prediction: Lives
Mercer is loyal to the Commonwealth but there are more sides to him than his distinct orange military armor lets on. He's one of the most interesting characters of the comic's final storyline, and it would be a shame to lose him before we can see his story through.
Elijah (Okea Eme-Akwari)
Prediction: Lives
Elijah made his debut in one of the most WTF moments of season 10 when he rescued Aaron and Alden from the Whisperers. For weeks after his reveal, people wondered who the man in the steal mask could be. When he returned in the final six episodes of season 10, the show just kind of moved on without fleshing him out, which is unfortunate since he looks so cool! I'm going to assume that the series is saving a big Elijah-focused episode for later in the season and that he's too awesome to kill off. You don't just introduce a blade expert in a steel mask for no reason!
Virgil (Kevin Carroll)
Prediction: Dies
Virgil has a lot to atone for after kidnapping and drugging Michonne in season 10. At the end of the season, we learn that he's found a disoriented Connie in the woods. His redemption arc will likely include helping Connie survive on the walker-infested road back to Alexandria. Will that eventually involve a final sacrifice to save her?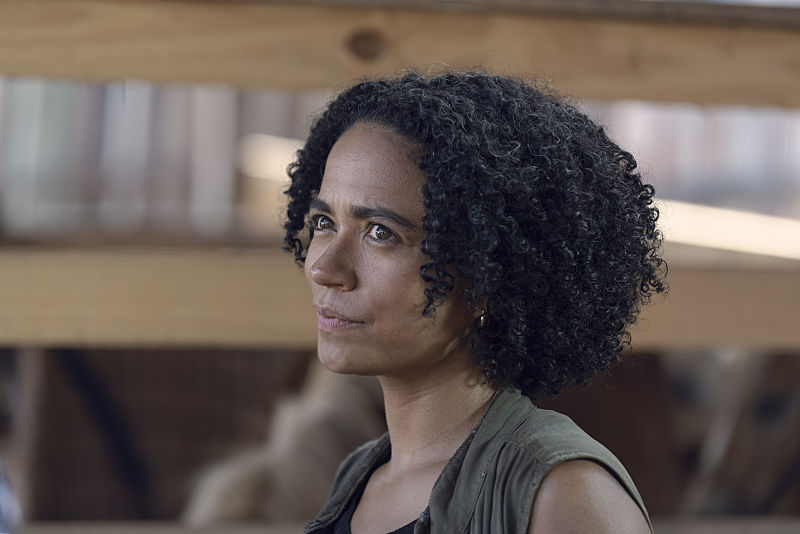 Connie (Lauren Ridloff)
Prediction: Lives
Connie's been through a hell of a lot in the past season. After surviving an explosion, a cave-in, and an entire walker horde, Connie's made it out of Whisperer territory but is still a ways from home. Expect part of season 11's story to be about Connie's odyssey and ultimate reunion with her sister and Daryl.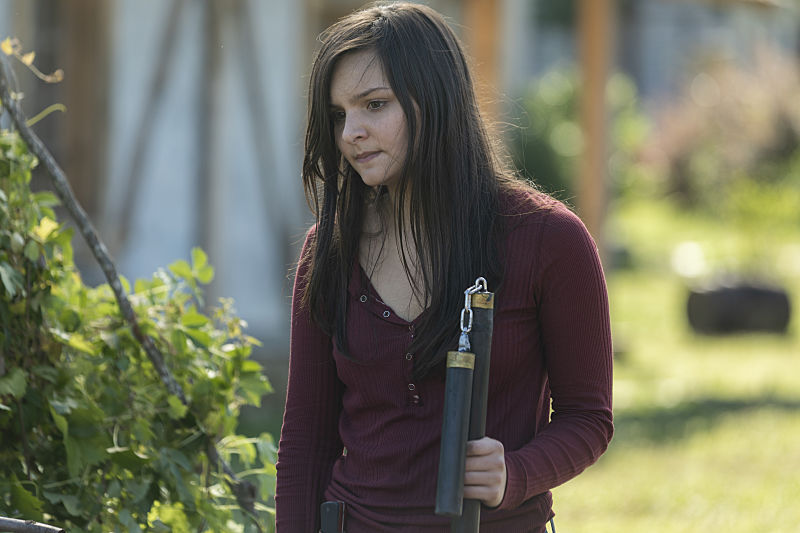 Lydia (Cassady McClincy)
Prediction: Lives
Lydia was at the center of Alexandria's conflict with the Whisperers for a season and a half. With Alpha and Beta defeated, and their faction all but obliterated, I have to wonder what Lydia has left to do on the show. That said, the writers have continued to find interesting ways to explore this character, and someone has to live on to lead the next generation of Alexandrians. I think Lydia is in it for the long haul.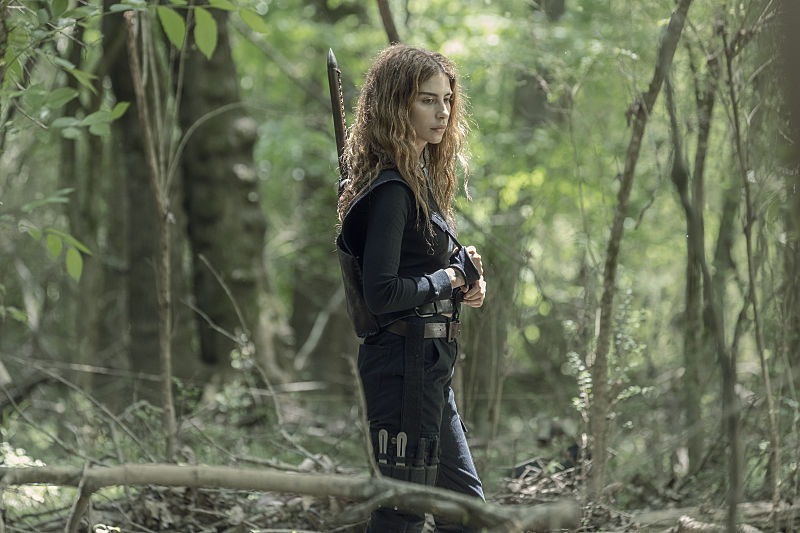 Magna (Nadia Hilker)
Prediction: Dies
Magna was sidelined pretty quickly after her introduction. While a reunion with Yumiko seems like the logical direction for her story, The Walking Dead universe is a cruel one. She could be headed toward tragedy.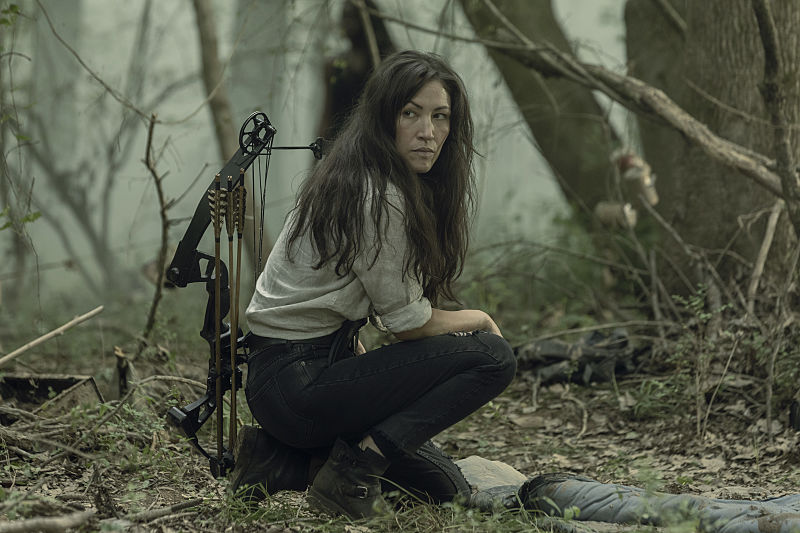 Yumiko (Eleanor Matsuura)
Prediction: Lives
In season 11, Yumiko is inheriting a major storyline from the comics that likely means she'll survive the final 24 episodes of the series. Of course, the TV show could always alter that storyline to bring a tragic end to Yumiko's story.
Luke (Dan Fogler)
Prediction: Dies
It's pretty wild that Luke has survived as long as he has. A man of the arts hardly has a place in the cruel world of this show, but he has clumsily persevered thus far. But if the writers are planning an especially bloody final season, I'd put Luke on the short list.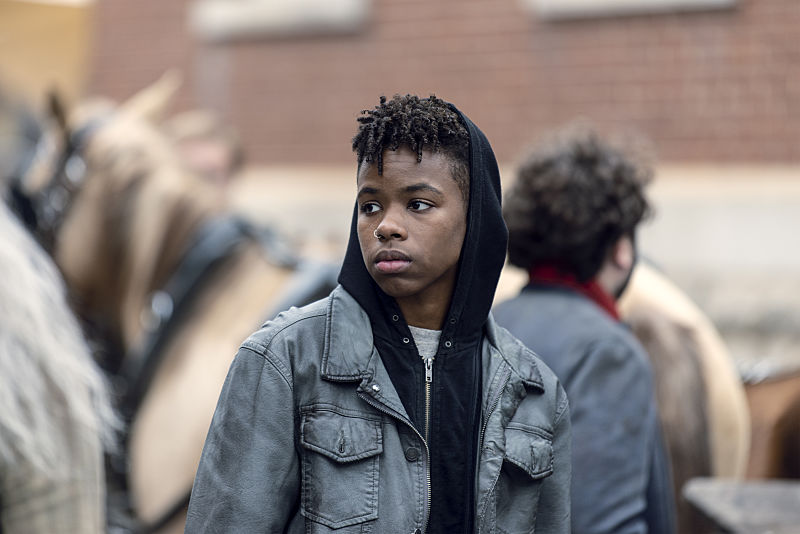 Kelly (Angel Theory)
Prediction: Lives
Kelly has been one of the best late additions to the show. It would suck for her to finally reunite with her sister only to meet an unexpected end.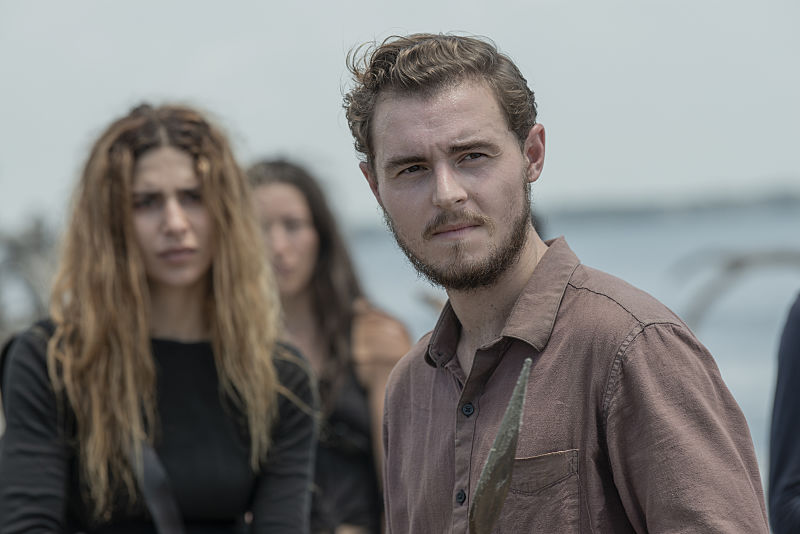 Alden (Callan McAuliffe)
Prediction: Dies
Another candidate for the chopping block. I'm surprised he's even made it this long.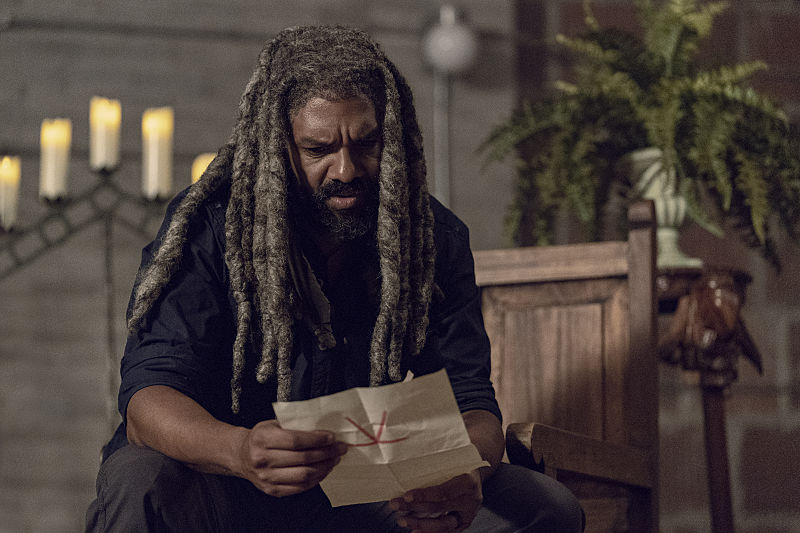 King Ezekiel (Khary Payton)
Prediction: Lives
Yes, Ezekiel has thyroid cancer, and were he in Alexandria, that would mean his inevitable death. But the Commonwealth is a different ballgame, an advanced settlement in the comics that will likely have the doctors and surgical resources needed to save him. That is, if Ezekiel isn't caught up in Milton's caste system.
Jerry (Cooper Andrews)
Prediction: Dies
I love Jerry and don't want to see the tank with a heart of gold go. But if the season needs an early death that pulls at the heart strings, Jerry is a prime candidate for a midseason casualty.
Father Gabriel Stokes (Seth Gilliam)
Prediction: Lives
Gabriel has evolved so much since his debut in season 5, becoming one of Alexandria's key leaders. He's come so far and even survived longer than his comic book counterpart. I'd hate to see him go so close to the end. So I'm just going to say he lives.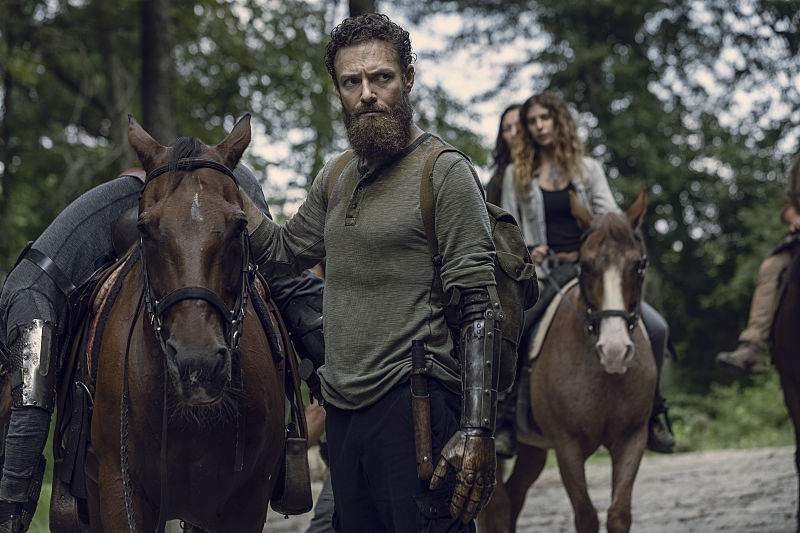 Aaron (Ross Marquand)
Prediction: Lives
Aaron seemed destined to die seasons ago, too kind and trusting to survive this long. But here he is, still fighting and surviving. He's lost the man he loves, his arm, and many friends — and it's all hardened him into a war machine. It'd be a shame for him to die now.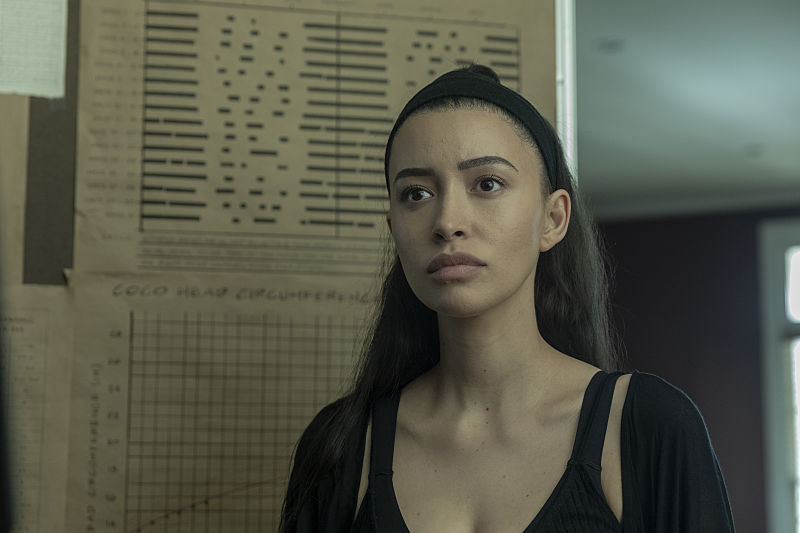 Rosita Espinosa (Christian Serratos)
Prediction: Lives
In the comics, Rosita's head ended up on a pike during the Whisperer war, but her TV counterpart has persevered. It's difficult to predict where her story goes at this point, but since she survived her comic book death, I assume the show's writers have something in mind for her in season 11.
Eugene Porter (Josh McDermitt)
Prediction: Lives
Eugene has become an unlikely protagonist going into season 11. From a mulleted coward hiding behind his intelligence so that others protect him to the Alexandrian leading his people to the Commonwealth, Eugene is central to the plot of the final season, and I think that means he's safe. Plus, Eugene is hilarious, and The Walking Dead can always use a little comedic relief.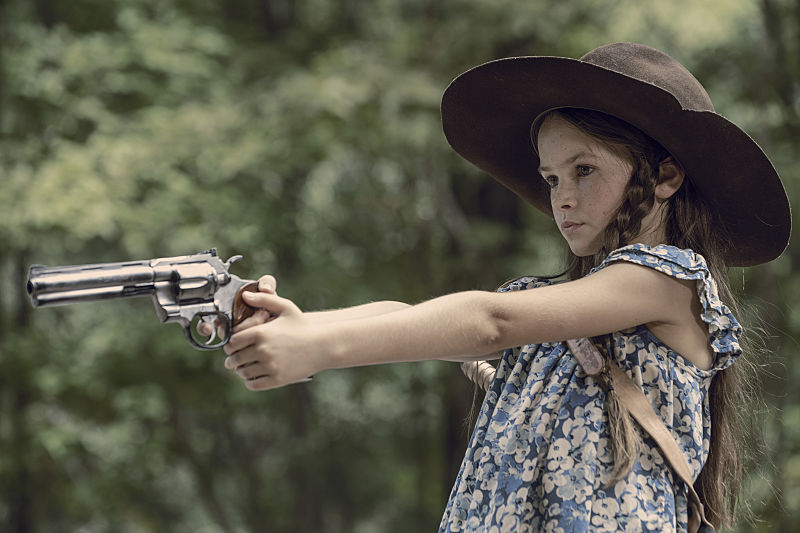 Judith Grimes (Cailey Fleming)
Prediction: Lives
Result: Lived
NO.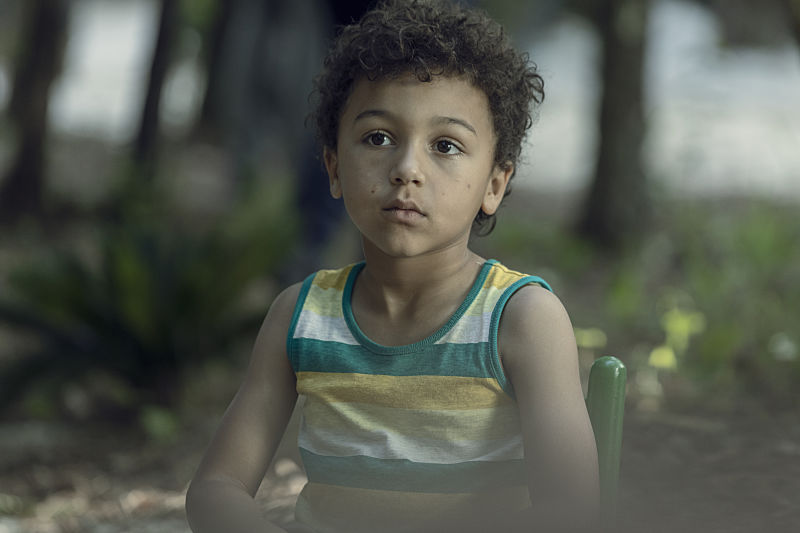 Rick Grimes Jr. (Antony Azor)
Prediction: Lives
Nah.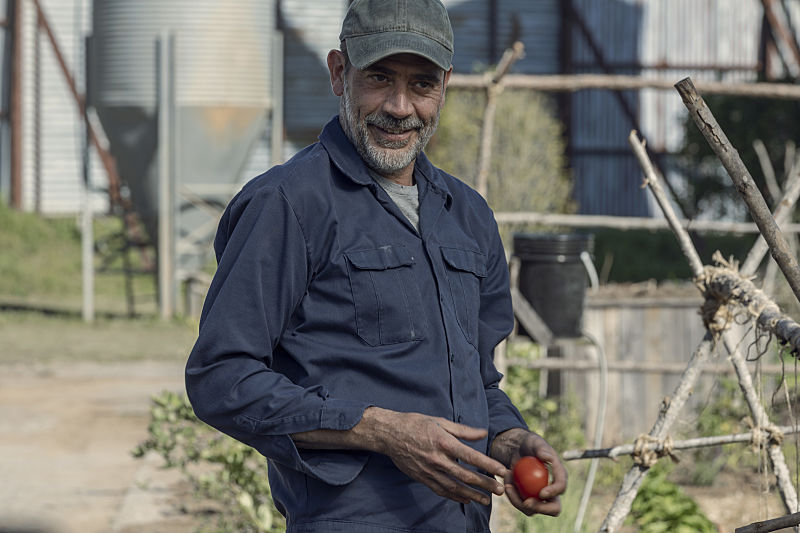 Negan (Jeffrey Dean Morgan)
Prediction: Lives
I think The Walking Dead is going to end with one last big death, one last sacrifice before the credits roll on the massive zombie drama. Like Rick in the comics, one of the major characters of the TV series will likely become the martyr who inspires change inside the Commonwealth's walls. Negan would probably be on the short list for this big moment from the comics, a villain finally choosing to do the right thing for a cause bigger than himself, a fitting conclusion to his seasons-long redemption arc. But Jeffrey Dean Morgan recently teased that he was already having discussions with AMC about a potential Negan spinoff after The Walking Dead has concluded, which means the former Savior leader is safe…unless the Negan show is a prequel.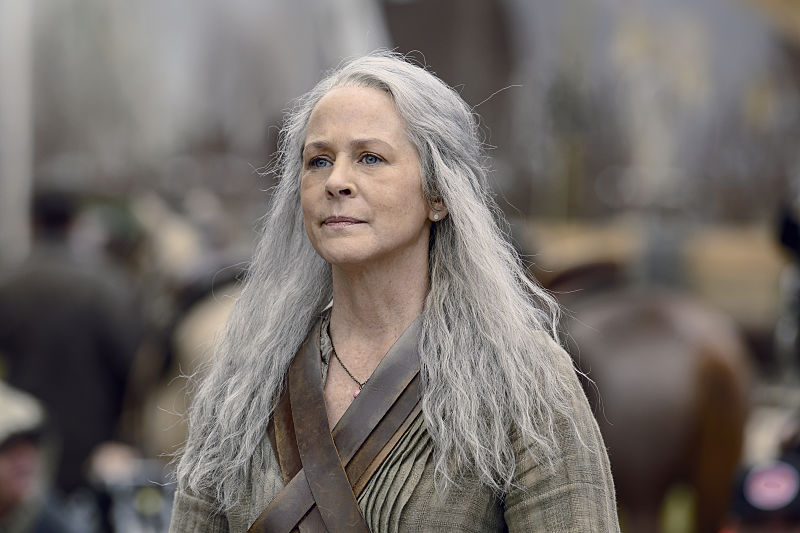 Carol Peletier (Melissa McBride)
Prediction: Lives
This one's an easy one: Melissa McBride is getting her own spinoff that will follow her character after The Walking Dead series finale. That means she's safe.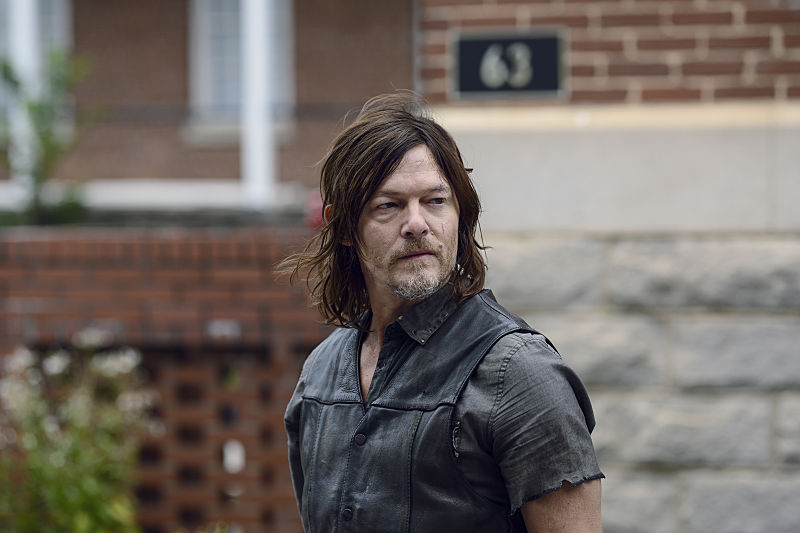 Daryl Dixon (Norman Reedus)
Prediction: Lives
Norman Reedus is joining McBride for that spinoff, so he's safe, too. The actor even told us what the Daryl and Carol show will be about.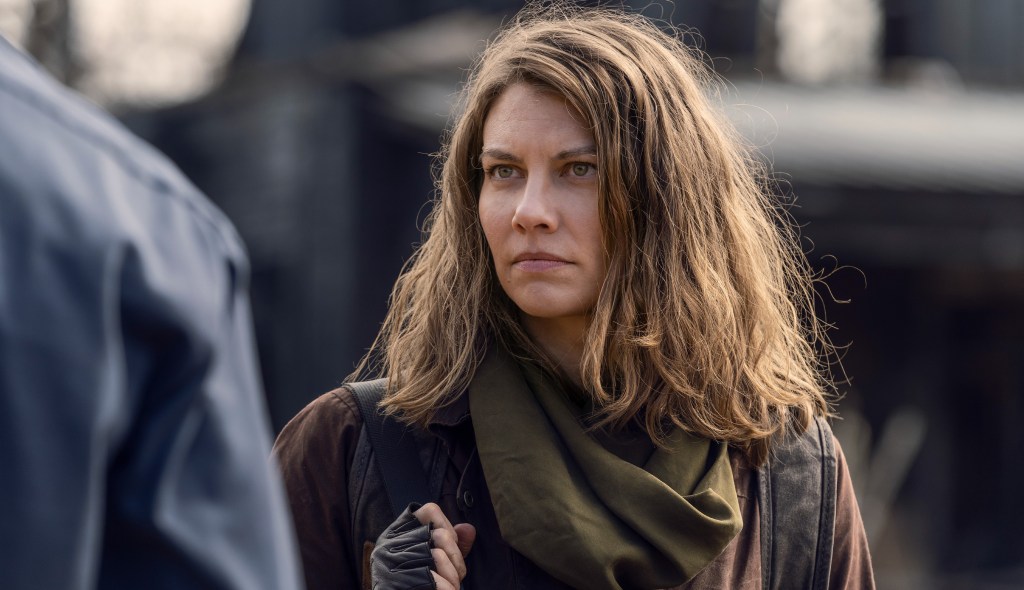 Maggie Rhee (Lauren Cohan)
Prediction: Dies
That leaves The Walking Dead with one logical choice to pick up Rick's final storyline from the comic. It's Maggie. It also makes a bit of sense from a logistical standpoint. Lauren Cohan has already left The Walking Dead universe once before to pursue other small and big screen projects. She's back for the final 24 episodes of the series as a welcome legacy character but that doesn't mean Cohan wants to stick around for longer than that. I assume Cohan's returned to bring closure to her character, not to prepare for a spinoff.
Let us know your predictions for The Walking Dead season 11 in the comments!