News
The Simpsons to Stop Using White Actors for Non-White Characters
Three years after Hank Azaria stepped down as Apu, producers of The Simpsons announce they will extend casting diversity entirely.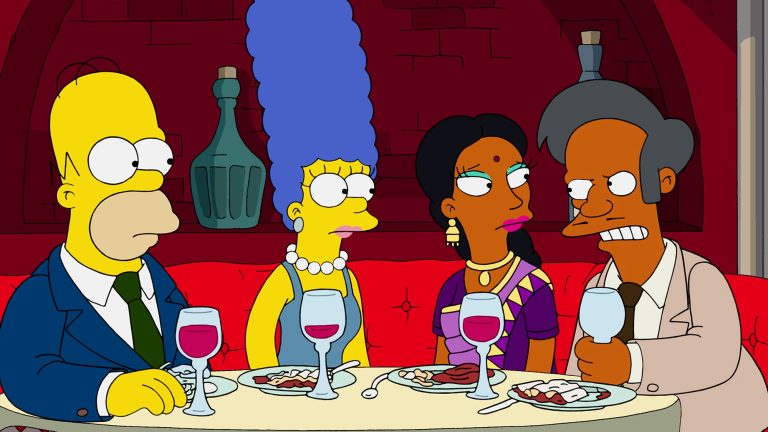 The Simpsons will no longer feature white actors voicing non-white characters, according to Variety. The Simpsons producers did not say whether the roles will be recast or written-out.
"Moving forward, The Simpsons will no longer have white actors voice non-white characters," the producers said in a statement.
The Fox series made a similar action three years ago, in response to Hari Kondabolu's TruTV documentary The Trouble With Apu. Hank Azaria, who voiced the Indian-American Kwik-E-Mart owner Apu Nahasapeemapetilon for more than 30 years, stepped down from the role. The new mandate may bring the character back with a more appropriate actor in the part. Matt Groening said the character will remain as recently as last summer. Tress MacNeille voices Manjula Nahasapeemapetilon. Harry Shearer voices Apu's brother Sanjay and Dr. Julius Hibbert, who is a spoof of Bill Cosby's Dr. Huxtable character.
Azaria also voices Drederick Tatum, who is based on Mike Tyson, power plant worker Carl Carlson, police officer Lou and Bumblebee Man, whose voices will change moving forward. The announcement also affects fourth grade student Lewis, and Judge Snyder. Akira is usually voiced by George Takei. Bleeding Gums Murphy, one of the few characters to die on the series, was voiced by Ron Taylor, best known as the voice of man-eating plant Audrey II in the 1982 play Little Shop of Horrors, and later the gospel singer Daryl L. Coley.
The Simpsons announcement came just hours after actor Mike Henry tweeted that he would no longer portray Cleveland Brown on Family Guy. Henry voiced Cleveland since the series's 1999 premiere, and co-created and starred in the spinoff, The Cleveland Show. "I love this character," Henry wrote on Twitter, "but persons of color should play characters of color." Similar changes were announced by Kristen Bell from Central Park and Jenny Slate from Big Mouth, animated series which are set against a background of race discussion. The live action comedy 30 Rock recently pulled episodes which included blackface, followed by Scrubs, Community and Parks and Recreation.
The Simpsons is the longest-running American sitcom in history. It premiered in 1989 and has run for 31 seasons. They have consistently made social commentary and have weighed in subjects such as race, gender and sexual fluidity, police brutality, and employment equality. The influx of new voice talent is a welcome change. It also means Shearer and Azaria will probably have new opportunities to flex their vocal cords to fit new characters.
The Simpsons airs Sundays at 8 p.m. on Fox.