News
Tina Fey Asks NBCUniversal to Pull Four 30 Rock Episodes, Three Containing Blackface
At NBC Universal and 30 Rock creators Tina Fey and Robert Carlock's request, episodes of the show will no longer be able to be streamed on major platforms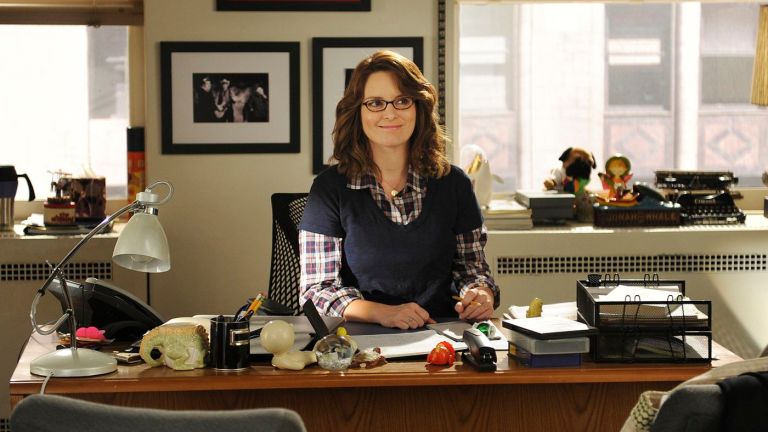 Four episodes of 30 Rock will be removed from subscription streaming services, purchase platforms, and will no longer air on traditional TV, according to Deadline.  The episodes were pulled at the request of NBCUniversal and 30 Rock executive producers Tina Fey and Robert Carlock. The episodes will be taken down this week.
"As we strive to do the work and do better in regards to race in America, we believe that these episodes featuring actors in race-changing makeup are best taken out of circulation," Fey wrote in a statement. "I understand now that 'intent' is not a free pass for white people to use these images. I apologize for pain they have caused. Going forward, no comedy-loving kid needs to stumble on these tropes and be stung by their ugliness. I thank NBCUniversal for honoring this request."
Fey and Carlock's request include the season 3 episode 2 "Believe In The Stars," season 5 episode 10 "Christmas Attack Zone," season 6 episode 19 "Live from Studio 6H," and the East Coast version of season 5 episode 4 "The Live Show." Jenna Maroney, the character played by Jane Krakowski, appears in blackface in two episodes: One in a parody of the film Black Swan, where she appears as football Hall of Famer Lynn Swann, another where she changes identities with Tracy Morgan's Tracy Jordan.
In "Live from Studio 6H," Jon Hamm is in blackface as part of an "Amos 'n' Andy" parody called "Alfie 'n' Abner." Morgan plays Theodore Freeman, the actor plays Alfie. Hamm plays his brother Abner. The bit was intended to show the racism inherent in television's history. 30 Rock introduced the world to the term "vertical integration," which basically means a media company can get paid two ways by running ads and content for companies they already own. Fey's character Liz Lemon saw the possibilities and came to the realization this should not happen. A comedy series, especially a current one which has history to guide it, can't move forward on a hurtful trope.
The 1937 Marx Brothers movie A Day at the Races included a scene featuring Ivie Anderson, who sang with Duke Ellington's band. The sequence was a dance number performed by Whitey's Lindy Hoppers, the brainchild of African-American swing jazz aficionado Herbert "Whitey" White which became famous at Harlem's Cotton Club. All of the Marx Brothers were musicians and the creative team's intent was to showcase rising talent, but the scene ends with the brothers donning blackface. HBO Max recently removed Gone With the Wind from streaming. The classic film is available again with a disclaimer about historical context by University of Chicago Department of Cinema and Media Studies professor Jacqueline Stewart, who hosts TCM's Silent Sunday Nights.
30 Rock aired on NBC from October 2006 to January 2013. It holds the record for most Emmy nominations in a single season for comedy series.