News
The Simpsons Will Be On Disney+ UK
Disney+ has announced that its UK launch will include The Simpsons back catalogue.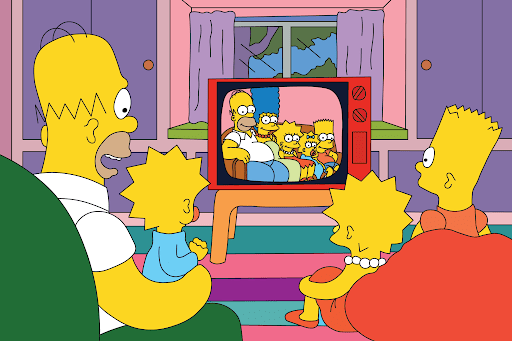 Following a very public deal with Sky that will see its customers able to access the streaming service on Sky Q and NOW TV, Disney+ has finally confirmed that over 600 episodes of The Simpsons will be available to stream in the UK.
The news was received well by potential Disney+ UK subscribers, and those who had already been tempted by the reduced annual subscription offer advertised by the streamer here back in late February.
A few people are now wondering if Disney+ UK will seek to add Hulu shows to its slate, some of which are currently scattered across broadcasters or never make it to air in the UK. Whether this might potentially be part of the subscription package at a later date is unknown. Hulu is fully controlled and majority-owned by Disney, but there's certainly been no official word on this ahead of Disney+'s planned March 24 UK launch date.
Disney's deal with Sky has also granted the company first pay window rights to other 20th Century content, including films like Terminator: Dark Fate, and it's been confirmed that The Simpsons will remain tied to the two companies on a "co-exclusive" basis for "the foreseeable future" according to Deadline.
"We've built a strong partnership with Disney over three decades and we're pleased that our customers in the UK and Ireland can continue to enjoy their world-class content," Sky group CEO Jeremy Darroch said of this week's deal.
News of The Simpsons back catalogue being included in Disney+ UK's lineup may well have been presented at its pricey European press launch in London this week, but the event was cancelled at the last minute over coronavirus fears. It's been one of a growing number of parties, presentations, cons, and festivals being ditched as the global death toll from the coronavirus tops 3,000, with over 90,000 people now known to have been infected.
Disney is now planning to showcase a demo of the streaming platform in London on Friday to "select journalists." No invite yet but I do keep refreshing my email, and can confirm that there are both hot singles in my area and a number of bitcoin opportunities that I cannot afford to miss.
The UK Disney+ launch was brought forward a week to March 24 for unspecified reasons last month. The service boasts an eye-watering selection of Disney content, including its Pixar collection, Marvel movies and, of course, Star Wars, which will include Jon Favreau's excellent Lone Wolf and Cub-esque series, The Mandalorian, aka the Baby Yoda show.