Features
The Office is Great But Maybe Try Something Else for a Bit
With The Office moving from Netflix to Peacock, there's never been a better time to expand one's sitcom diet.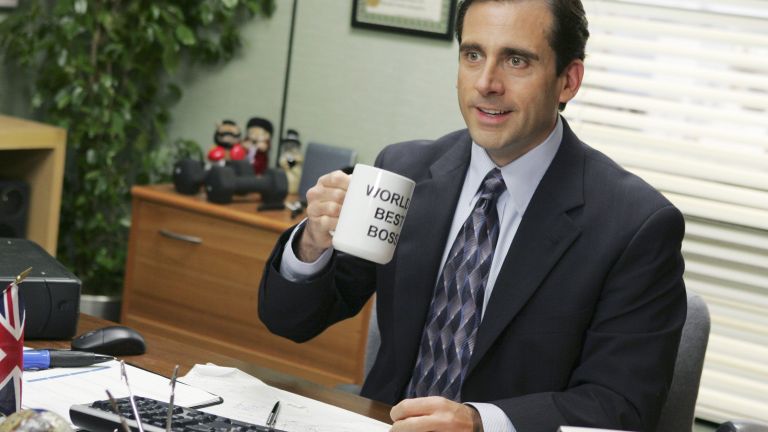 Growing up, I was a picky eater. I wasn't so bad that I would only eat one bland dish, but my parents struggled to get me to try new foods. Eventually, the influence of television, particularly cooking and travel programs, urged me to broaden my horizons and expand my palate. If it weren't for shows like A Cook's Tour, I'd likely be stuck with a menu of PB&J, chicken nuggets, and buttered noodles for an eternity.
People getting stuck in a cycle of comfort food doesn't just happen at the table. Since the advent of cable, the TV equivalent of comfort food, reruns of Law and Order, Seinfeld, and the like, suck in viewers who'd rather have something predictable and familiar. Traditional television viewers weaned on "57 channels and nothing on" can be forgiven for surrendering to the easy comfort of syndicated programming, but it's a bit less defensible in the streaming age. With virtually every option available, why are people watching only…let's say: The Office?
This week, #TheOfficeonPeacock was trending on Twitter to mark the NBC sitcom leaving streaming platform Netflix for NBCUniversal's new streamer, Peacock. After paying half a billion dollars for the streaming rights to a series from their own library, NBC was congratulated with a torrent of negative tweets from angry Netflix subscribers incensed that they'd have to find something new to watch (or fall asleep to).
In 2011, The Office became one of the big blockbuster sitcoms licensed to Netflix as the company became known for its streaming service rather than the old "DVDs in the mail" business model. Since then, it's become a go-to favorite of millennials and zoomers alike, a virtual screensaver, nightlight, background soundtrack, and mind-number. It's a personality trait on dating websites, a Trivia Night staple, and the source of every third internet gif or meme. In 2018, it made up a staggering 3 percent of Netflix's total U.S. viewing numbers. It seems that Netflix has profited greatly from users paying $13.99 a month to only view The Office when they could have bought the complete series on DVD for $45. I suppose they're paying the premium to not have to switch disks.
Let me be clear; The Office is a great show. It features career-best performances from talented stars like Steve Carrell, John Krasinski, Jenna Fischer and Mindy Kaling; it expertly mixes cringe-comedy and heartfelt, long-term storytelling, and it's simultaneously broad enough to be relatable to everyone, yet specific enough to earn gut-busting laughs. It's an all-time great sitcom. I also understand why, especially these days, people gravitate toward rewatching their old familiar favorites. Another Netflix series (they exist, I promise!) Bojack Horseman, summed it up succinctly, "For a lot of people, life is just one long, hard kick in the urethra. And sometimes, when you get home from a long day of getting kicked in the urethra, you just want to watch a show about good, likable people who love each other – where no matter what happens, at the end of 30 minutes, everything's gonna turn out OK."
I've been comfort-watching TV lately too. 2020 was a hard year for everyone, myself included, and I found myself revisiting feel-good favorites like Parks and Recreation, New Girl, and yes, even The Office, regularly. That being said, I haven't only been bingeing these series. I also make an effort to mix in some art that is thought-provoking, challenging, or coming from new, unique voices. Being well-rounded is key to living a fulfilling life, and that extends to TV viewing habits too. By just watching the same thing over and over, you could limit yourself to new ideas, perspectives, or your next favorite series that you'll reach for in times of stress. I'm sure plenty of you diversify your slate of consumption, but maybe you need to share this with the "nothing but The Office" person in your life. Based on the Netflix viewing patterns, we all know one.
Even Peacock and the stars of The Office want you to watch more than just The Office! If you check out the "Collection" section of Peacock and scroll far enough, you'll discover subtle nods to try something else. A list titled "On the Job" will suggest other workplace comedies like Parks and Recreation and Superstore. "The Office Alums on the Silver Screen" section will urge you to try out feature films Away We Go and All-Stars starring John Krasinski and Angela Kinsey, respectively. There's even an area where the cast members pick their favorite episodes of other TV shows, proving there's more goodness beyond Scranton, PA.
If you're a Netflix subscriber unwilling to download and pay for another new streaming app, now is your opportunity to broaden your comedy horizons. Try the previously-mentioned Bojack Horseman if you like The Office's cynical streak, enroll in Community if you're searching for the next ensemble to fall in love with, or take a trip to Schitt's Creek if you're looking for another dysfunctional, but loving family unit. Don't be a picky viewer, there's an entire delicious menu at your disposal (and you can always buy the DVD set for when you just need a dose of Dwight).