News
Link Tank: 15 Fun Facts About The Office (US)
Fun facts about The Office, Sir Patrick Stewart, meditation apps for anxiety, and more in today's Link Tank!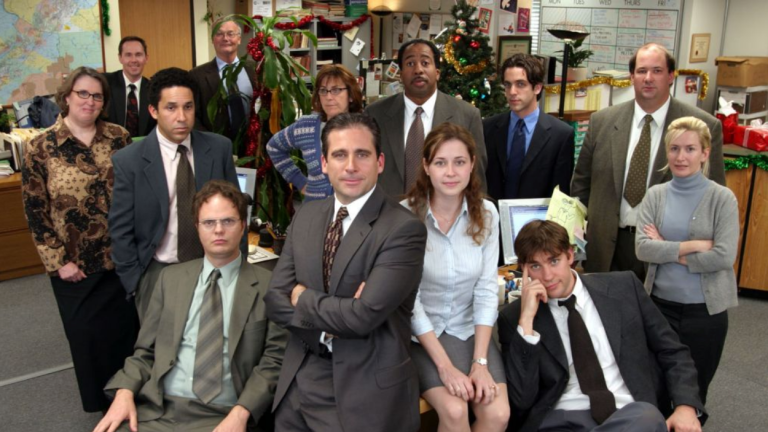 It's been fifteen years since the first airing of the American adaptation of The Office. Check out these fun facts about one of TV's most beloved shows.
"In 2005, a group of Americans tasked themselves with adapting Ricky Gervais and Stephen Merchant's beloved British series The Office for U.S. audiences. They rose to the high expectations and managed to create a super-successful comedy that debuted on March 24, 2005, ran for nine seasons, and is still being binge-watched today."
Sir Patrick Stewart is doing daily live readings of Shakespeare to soothe our souls in these trouble times.
"Has COVID-19 anxiety and fear worn you down to a nub? Are you endlessly scrolling Twitter and reading the latest dangerous nonsense our president is spouting? Do you yearn for an escape via the dulcet tones of one Sir Patrick Stewart? Well buckle up, because your prayers have been answered."
With the coronavirus ravaging the globe, here's why celebrity quarantine posts are cringey and, in some cases, insensitive.
"Things are … not going great. One in three Americans is living under lockdown, a number that is rising every day. The stock market is in shambles; the unemployment rate could feasibly hit 30 percent before the pandemic is over. There aren't enough medical supplies for doctors or patients; convention centers are being re-purposed into makeshift hospitals; mercy ships are en route to the ghost town that is America's greatest metropolitan area, New York City."
If you're a smoker having contacted or in danger of contacting coronavirus, now's high time to quit, according to experts.
"In March, the number of coronavirus cases in New York state surpassed 25,000. It's also the month that Daniel, a 31-year-old software engineer and New York City resident, dismantled his JUUL and snapped the battery in half. Daniel has been JUULing since 2016 when a friend introduced him to the electronic cigarette. Four years, and a self-described full-blown JUUL addiction later, coronavirus hit New York City. It has now been called an 'epicenter of the pandemic.'"
Looking for board games that aren't Monopoly or RPGs? Check out these fun recommendations, sorted by age groups.
"Families are experiencing some of the hardest changes with social distancing. Kids are home from school and parents have had to transition to a new way of learning for the first time. There's also the issue of keeping kids entertained while they're stuck inside for hours. We've made a list of family-friendly games, sorted by age group, to make the downtime a little easier."
These meditation apps may be what you need to help ease the daily stress and anxiety of quarantine.
"The state of the world is, in short, chaos. Your mental state does not have to be the same. It sounds counterintuitive, but the very device that is delivering anxiety-inducing news could be the thing that brings you a bit of calm. Meditation apps are a welcome window into a world of gentle bells, chirping birds, and encouraging words."