Features
The Office Cast's Best Post-Office Roles
The Office kickstarted the careers of many of its cast members, but what have they been up to since the series ended?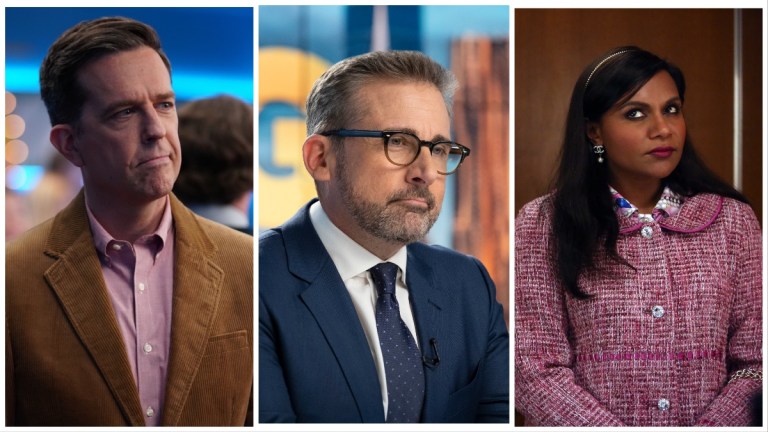 In the 10 years since The Office aired its series finale, many of the show's cast members have gone on to have prolific careers in the industry. From drama to comedy to horror, these actors have done a great job diversifying their filmographies and discovering their strengths as performers. While The Office may have kickstarted some of their careers, they certainly haven't let the popularity of the show keep them from exploring characters that are wildly different from their Dunder Mifflin counterparts.
Across film and television, here are The Office cast's best post-Office roles.
Steve Carell – The Morning Show
Steve Carell has had a wide variety of roles since he left The Office. From reprising his character Brick Tamland in the Anchorman sequel one year to getting his first Oscar nomination for his role in Foxcatcher the next, Carell's post-Office career has given him the opportunity to flex his skills as both a comedic and dramatic actor.
While Carell excels in the projects mentioned above, his best role is arguably one of his most recent. In the Apple TV+ drama The Morning Show, Carell plays Mitch Kessler, the famous co-host of the titular news program the show is based around who is fired after sexual harassment allegations come to light. Michael Scott may have been an incompetent boss who struggled to keep professional boundaries with his employees, but he was nowhere close to the slimeball that Kessler is. As weird as it is to see Carell play such a bad guy, it's also nice to see that he hasn't been pigeonholed into only taking certain types of roles. Playing Kessler got Carell his first post-Office Emmy nom in 2020, this time for lead actor in a drama series.
John Krasinski – A Quiet Place
After playing the lovable goofball Jim Halpert for nine seasons of The Office, John Krasinski has since taken on more serious roles including the titular action hero of Prime Video's Jack Ryan series as well as Jack Silva in the war drama 13 Hours. But even though he has proven his skills in political dramas, Krasinski's best role yet is in the horror movie A Quiet Place.
Co-written and directed by Krasinski, A Quiet Place is set in a world where vicious aliens have changed life as we know it. Attracted to the smallest sound, these creatures attack and kill without hesitation, forcing survivors to live in total silence. Krasinski plays Lee Abbott, a father who will do anything to keep his wife and children safe in this terrifying world. Because the characters are forced to communicate via sign language, body language, and facial expressions rather than traditional dialogue for the majority of the film, we get to see just how skilled Krasinski is at conveying the fear, love, and desperation that drives his character.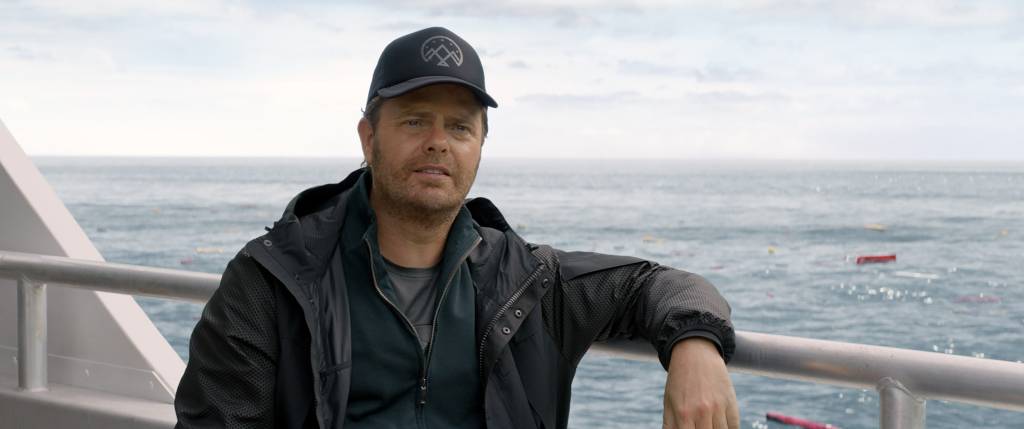 Rainn Wilson – The Meg
While no character can quite compare to Dwight Schrute, Rainn Wilson certainly hasn't shied away from playing other eccentric characters in TV shows like Star Trek: Discovery and Prime Video's Utopia. However, his best role yet is eccentric billionaire Jack Morris in the 2018 movie The Meg. The Meg may not be everyone's cup of tea, but there's no denying that few actors could pull off this role like Wilson does. He makes it easy to trust Morris at the beginning, but not so much so that his later ineptitude in dealing with the giant shark situation is totally unbelievable. He does a great job at portraying Morris as both a benevolent benefactor interested in scientific progress and a greedy narcissist who only cares about his bottom line. In a movie where Jason Statham basically fights a giant shark with his bare hands, Wilson finds a way to stand out and bring dimension to a caricature of a role.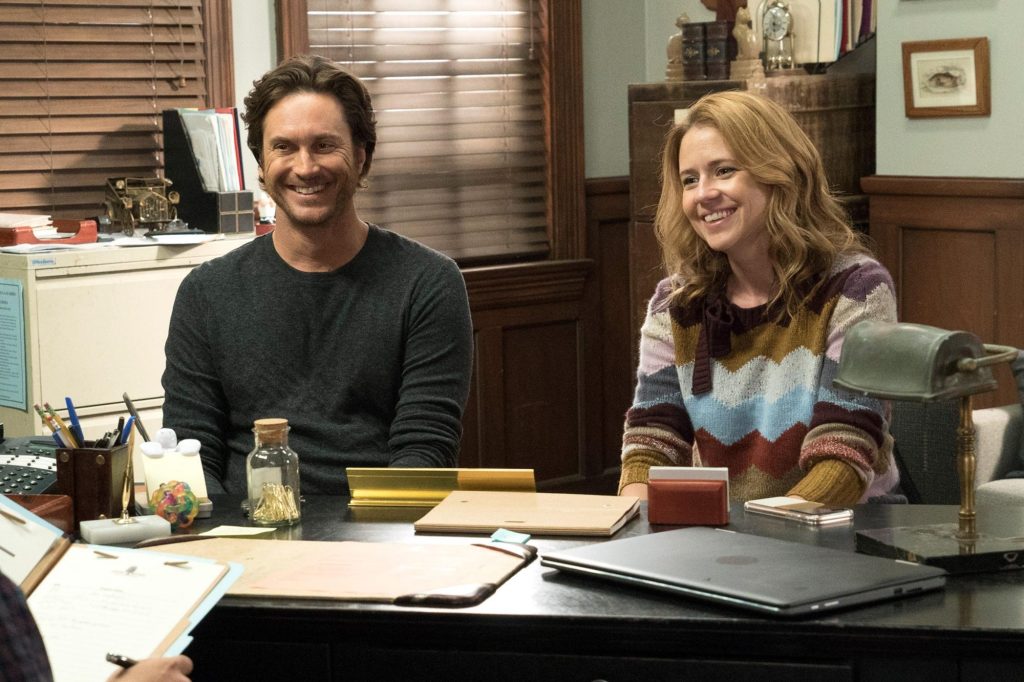 Jenna Fischer – Splitting Up Together
Splitting Up Together follows Lena (played by Fischer) and Martin (Oliver Hudson) as they try to co-parent while going through a divorce. Each week one of them lives in their house's garage apartment while living their best single life and the other is in charge of the kids and keeping the household running. This unconventional experiment gives Lena and Martin the opportunity to explore life and love outside of their marriage while keeping the family mostly intact, but it also inadvertently brings Lena and Martin closer by giving them new reasons to appreciate each other. With Lena, Fischer is able to channel some of Pam's sincerity while also getting to make some more adventurous character choices that show us more of her range as an actor.
Mindy Kaling – The Mindy Project
Mindy Kaling has become a comedy powerhouse since playing Kelly Kapoor on The Office, using her skills on the show as an actor and staff writer to create comedy series like Never Have I Ever, The Sex Lives of College Girls, and The Mindy Project. Of these three shows, The Mindy Project is the only one that Kaling also stars in and it just so happens to be her best role since The Office. While some of Kelly Kapoor's messy, hopeless romantic energy can certainly be found in her character Mindy Lahiri, Kaling is able to dive deeper into this character as the lead of the series and show us her true range as a comedic actor. Kaling does a great job portraying Lahiri's struggle to find and feel worthy of love and makes the character feel relatable.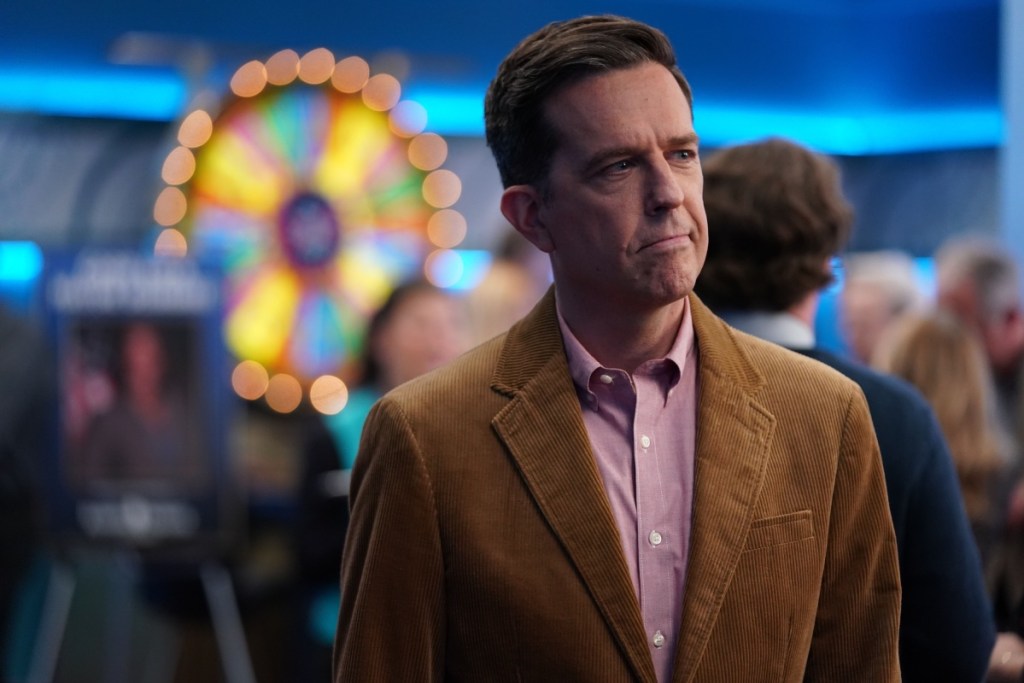 Ed Helms – Rutherford Falls
In his best post-Office role, Ed Helms brings some of his zany Andy Bernard energy to the Peacock original series Rutherford Falls, though this character is more complex than the acapella-loving Cornell grad he's known for playing. In this series, Helms plays Nathan Rutherford, a descendant of the town's founder who runs Rutherford's heritage museum. Rutherford is also best friends with Reagan Wells (Jana Schmieding), a member of the fictional Minishonka Nation, who Rutherford's ancestors infamously mistreated during the settlement of the town. Helms does a great job of playing Rutherford as more than just the caricature of a generic, privileged white guy, and we get to see the depth of his character as he is forced to reckon with the horrors of his family's past while still trying to be proud of the town he grew up in. 
Craig Robinson – Dolemite is My Name
Craig Robinson has been busy since The Office ended, starring in the short lived series Ghosted alongside Adam Scott, the Peacock original series Killing It, and guest starring in a number of shows like What We Do in the Shadows, Big Mouth, and Brooklyn Nine-Nine. But the project that truly lets Robinson shine is Dolemite is My Name. Robinson plays Ben Taylor, the best friend of Eddie Murphy's Rudy Ray Moore. Despite starring alongside a comedic powerhouse like Murphy, Robinson holds his own and proves just how talented he is.