Reviews
The Handmaid's Tale Season 4 Episode 7 Review: the Catharsis We've Been Waiting For
Season four delivers a scene we've anticipated since day one, and it was worth the wait. Spoilers.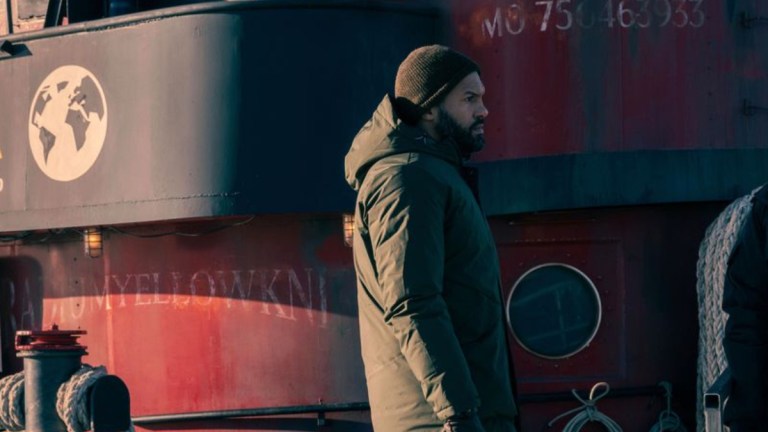 Warning: contains The Handmaid's Tale SEASON 4 EPISODE 7 spoilers.
Anybody concerned that June's arrival on Canadian soil would sap all the drama out of The Handmaid's Tale can stop worrying. 'Home' was dark, emotional, and complex. It proved that this series is not backing out of its responsibilities when it comes to the portrayal of trauma, nor is it unwilling to test the heroism of its lead character. To seriously test her heroism.
The episode closed on a blistering monologue in which June described Serena Waterford as a pathological, sociopathic, toxic, abusive monster driven by hatred and rage, underneath which is nothing but pure misery. She's someone who'll do anything not to feel that way, said June, anything to get what she wants – lie to you, hurt you, rape you. How did June come by such intense insight into Serena's warped psychology? Partly because she's suffered by Serena's hand more than anyone, and partly because that also happens to be how June feels about herself.
Until that sex scene with Luke, nobody could have called June Osborne a rapist, but how else could that be described? Buzzing from the adrenalin of having rained delicious fury down on Serena, June used Luke as a prop. He wasn't her partner, just a means to an end. June had ticked one deeply satisfying thing off her to-do list by cursing Serena like the fairy tale witch she is, and was onto the next. Earlier, Moira had said that they'd all come away from Gilead "totally fucked up about sex", and if this was June's way of proving that verdict wrong, it did the opposite. A half-asleep Luke told her to wait, but she ignored him and quelled his protests by covering his mouth. It was all about asserting her power, doing anything to not feel the misery underneath her rage.
From the moment she heard of Serena's pregnancy at that makeshift Gilead support group with the others, June's rage hissed with such intensity you could genuinely worry for Elisabeth Moss' blood pressure. She became a fist, clenching tighter and tighter until she drew back and made contact, sending Serena flying. Now we understand why Rita's confrontation with Mrs Waterford was so low-key and controlled. It didn't just suit Rita's character, but also left room for this glorious catharsis. It was the moment we've been waiting for from day one. June excoriated Serena, using those sharp-fanged words to lay into her both as a symbol of Gilead and as an individual guilty of great cruelty and betrayal. What a scene from writer Yahlin Chang and director Richard Shepherd, and what a delivery from Moss.
If 'Vows' was all about guilt, then 'Home' was thematically all about the notion of what someone deserves. June's years of degradation in Gilead and the person it turned her into have made her feel that she doesn't deserve this prize of freedom, safety, family, friends, love and home. She's also sure that Serena doesn't deserve her prize pregnancy. Serena prayed twice to be worthy of that reward, but both times did so out loud, knowing that she had an audience. June wasn't wrong about the woman's consummate acting skills.
They're a pair of actors, Serena and Fred – they've had to be to sell the many lies of Gilead. When Serena finally relented and visited her husband, the former ad man had his biblical lines learned by heart, their pompous delivery staged until Serena burst the bubble with her "Back off, Fred". The episode left the two of them in yet another pragmatic alliance, an attempt to save their skins now June is here to testify against every terrible act they committed.
From Coldplay's 'Fix You' to 'Suffragette City', this season's musical cues have not shied away from the obvious, and there's nothing more obvious than sound-tracking June's arrival at the Fairmont Royal York hotel with Etta James' 'At Last'. A satisfying wrinkle came from how loudly the song was in the mix, drowning out a polyphony of voices that were impossible to decipher, keeping us firmly inside June's disoriented, dazed perspective.
Elisabeth Moss' supremacy in this role can make it tough for others to really show up next to her, but O.T. Fagbenle has done beautiful work this season. From burying the persimmon with Nichole, to last episode's ship reunion, to hearing June tell him about Hannah this episode, his emotional performances have been so moving, and continue to be on repeat viewings. Previously a background character, Luke has grown into a central stem of this drama, making the progress of his and June's relationship a compelling strand from now on in.
Yes, June may finally be on safe ground, but her homecoming is no straightforward happy ending. The supermarket breakdown showed that, for survivors, trauma lurks in the most banal of places. It's satisfying to see a TV drama rear up against the empty rhetoric that our scars make us stronger, somehow holier people. Weeks ago, Rita told that charity audience that Gilead had brought out the best of June Osborne. With respect to Rita, bullshit. As 'Home' showed, Gilead royally fucked June up. But now she's out, she can start the work of recovery.
The Handmaid's Tale season four is streaming now on Hulu in the US. Season four is airing weekly on Sundays at 9pm on Channel 4 in the UK.