News
SopranosCon Part II to Hit Atlantic City in August
SopranosCon Part II gives two-for-one odds at Harrah's Resort Casino.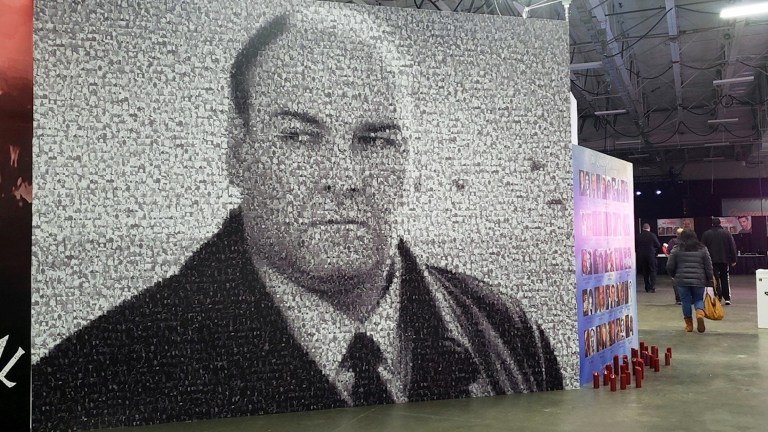 "Someday soon, you're gonna have families of your own and if you're lucky, you'll remember the little moments like this, that were good," Tony Soprano told his wife and kids on HBO's classic gangster series The Sopranos. Fans of the show will be able to share some of those recollections when SopranosCon Part II rolls into Harrah's Resort & Casino in Atlantic City, N.J., a place where a grown man can make a wager. End of story.
Of course Tony was just talking with one of his families when he made that happy pronouncement. His other family, the organization he ran for this thing of theirs, was usually under orders to say they had no recollections of many events, especially when asked in direct testimony. That's one of the rules that came down from the Five Families.
3Fams Productions, the company behind SopranosCon, MobMovieCon, and BoxingCon, announced SopranosCon Part II will be incorporated into the newly rescheduled MobMovieCon festival. Federico Castelluccio, who played Furio Giunta on The Sopranos, is a fully made partner at MobMovieCon. The event happens on Aug. 22 and 23.
"I am thrilled to announce that SopranosCon Part II will be bigger and better than SopranosCon was the first time around," said 3Fams Productions CEO Michael Mota, the co-founder of SopranosCon. "We listened to what the fans wanted – and we decided to give them exactly what they asked for."
The fans wanted a whole separate floor on the Harrah's Resort & Casino exhibition space for SopranosCon Part II to set it apart from the larger MobMovieCon experience. Each ticket to MobMovieCon includes complimentary admission to SopranosCon Part II. So they will be getting two conferences for the price of one. The event will continue to let cast members host autograph sessions, and will again offer a full experiential exhibition showcasing the best of The Sopranos. But SopranosCon Part II promises surprises, including making room for some cast members who didn't show up to the first convention.
The Sopranos, which premiered on HBO on Jan. 10, 1999, did for crime on TV what The Godfather did for gangsters in movies. The show went on to inspire other shows to break bad, like Breaking Bad, and to feature lead characters with broad failings and iffy motivations. The Sopranos made everyone root for the bad guys, even FBI agents like Dwight Harris cheered them on. While fans wait for David Chase's prequel film to the series, longtime fans can "remember when."
SopranosCon Part II is scheduled for August 22 and 23 at Harrah's Resort Casino in Atlantic City.