News
The Flash Season 7 Release Date, Cast, Villain, and Details
The CW gave Barry Allen and friends an early renewal, and The Flash Season 7 is a go for the fall season!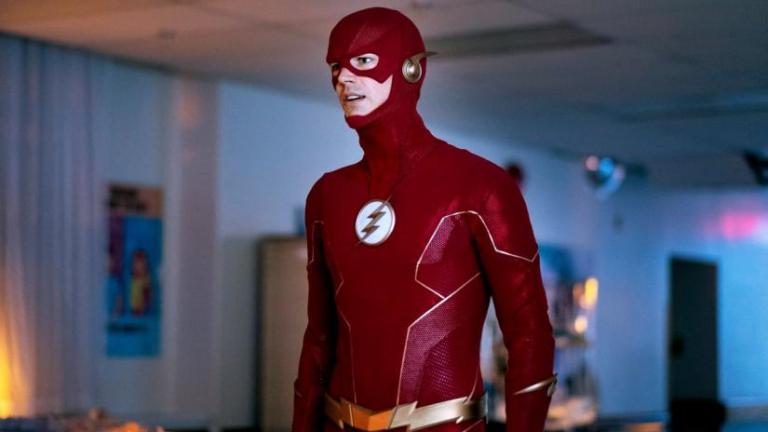 And you thought Crisis on Infinite Earths was going to be the end of The Flash? Think again! The CW had already confirmed The Flash Season 7 renewal back in January, only halfway through the show's sixth season. The Flash Season 7 renewal news came alongside renewals for fellow Arrowverse shows Batwoman, Black Lightning, Legends of Tomorrow, and Supergirl, as well as Nancy Drew, All American, Charmed, Dynasty, Legacies, Roswell, NM, and Riverdale.
"These early orders for next season give our production teams a head start in plotting out story arcs and a jump on hiring staff, and this also provides us with a strong foundation of established, fan-favorite CW shows to build on for next season," said CW President Mark Pedowitz back in January. "We've been thrilled with the creative direction of all three new series, and even though we are in the very early stages of our new full stack streaming strategy, which allows viewers to catch up on our new shows from the beginning, we're already seeing incredibly positive results from our multiplatform viewership for Nancy Drew and Batwoman."
Of course, that was before the COVID-19 pandemic came along and changed everything, shutting down TV and film productions worldwide back in March, and forcing the entire Arrowverse lineup of shows to end their seasons unexpectedly early. The good news is, the final episode of The Flash was a surprisingly strong one, and even left the door open for The Flash Season 7 to come back stronger.
The Flash Season 7 Story
Creatively, The Flash was given something of a new lease on life during its sixth season. New showrunner Eric Wallace divided season six into two shorter arcs, with different big villains for the fall and spring halves of the season. Additionally, the series spent much of its time since episode one grappling with the inevitable knowledge of Barry Allen's disappearance during Crisis on Infinite Earths. But with Crisis now behind us, the show will have new mysteries to explore in future seasons.
Here's the official synopsis:
"Barry Allen (Grant Gustin) lived a normal life as a perpetually tardy C.S.I. in the Central City Police Department. Barry's life changed forever when the S.T.A.R. Labs Particle Accelerator exploded, creating a dark-matter lightning storm that struck Barry, bestowing him with superspeed and making him the fastest man alive — The Flash. After a thrilling cliffhanger last season which saw the new Mirror Master (Efrat Dor) victorious and still-at-large in Central City, The Flash must regroup in order to stop her and find a way to make contact with his missing wife, Iris West-Allen (Candice Patton).

With help from the rest of Team Flash, which includes superheroes Caitlin Snow (Danielle Panabaker), Cisco Ramon (Carlos Valdes), Ralph Dibny (Hartley Sawyer), and Nash Wells (Tom Cavanagh), as well as the Flash's adoptive father Joe West (Jesse L. Martin), Meta-Attorney Cecile Horton (Danielle Nicolet), tough cub reporter Allegra Garcia (Kayla Compton) and brilliant tech-nerd Chester P. Runk (Brandon McKnight)…Flash will ultimately defeat Mirror Master. But in doing so, he'll also unleash an even more powerful and devastating threat on Central City: one that threatens to tear his team—and his marriage—apart."
We outlined a number of story roads The Flash season 7 could take (and the lingering questions it needs to answer) right here.
The Flash Season 7 Villain
So who could the villain of The Flash season 7 be? Well, since Eva McCulloch's Mirror Master story hasn't wrapped up, it's possible that she could be the season big bad once again, but that synopsis above promises "a powerful and devastating new threat." At the very least, we expect her to be a presence in the new season, whether she's up to traditional villainy or not.
But then there was that Godspeed tease from a recent episode that needs to be considered. Could the show finally do Godspeed right? Or is he working for another, as-yet-unrevealed speedster?
The Flash Season 7 Cast
You can expect the core cast to return, but one thing of note is that Kayla Compton has been upped to series regular, so you can expect more of Allegra this time around. We absolutely expect Natalie Dreyfuss' Sue Dibny to get more screen time as well, especially given where the season 6 finale left her. And hopefully we'll see more of Efrat Dor's Eva McCulloch now that she has escaped the Mirroverse. Brandon McKnight will be back for more time with the team as Chester P. Runk, as well!
As far as we know, Danielle Panabaker isn't leaving the show for good. They were just giving Caitlin/Frost some time to rest this year because of Panabaker's pregnancy. We're sure we'll see the both of them back at STAR Labs in some capacity next year.
The Flash Season 7 Release Date
Ordinarily, we'd be expecting The Flash season 7 to arrive in October, as it always has, and which is the traditional window for CW DC TV shows to debut their new seasons. But the COVID-19 pandemic means it's unclear if these shows will be able to resume their productions in the summer as they ordinarily do, so The Flash season 7 premiere will now have to take place in January 2021. As soon as we have a more concrete date, we'll announce it, but the series will remain in its Tuesday at 8 pm slot, and it will be followed by new arrival Superman and Lois at 9!
It's no surprise that the CW would make The Flash Season 7 a reality. With Supernatural about to complete its final season, The Flash becomes not only the network's longest running superhero show, but also one of the most tenured on the network.