News
The Flash Season 6 Episode Count Cut Down
We'll be spending less time than we want to in Central City for the remainder of The Flash season 6.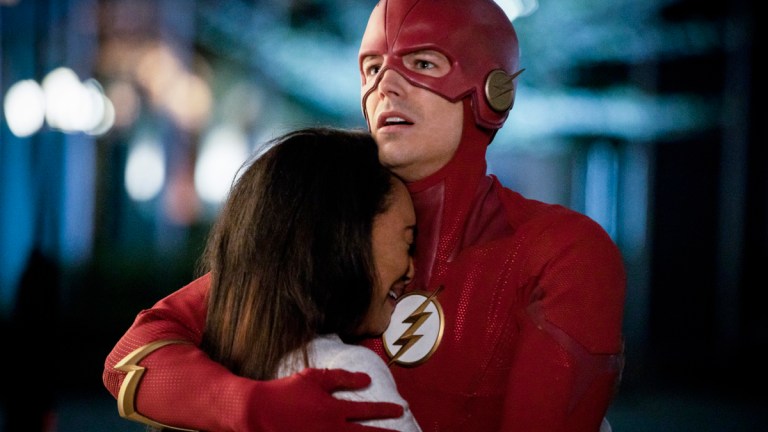 There will be fewer episodes of The Flash Season 6 than expected, and it's all because of, you guessed it the coronavirus pandemic. Like most CW scripted dramas, The Flash traditionally has a 22 episode order each season. But it seems like this year, that number has been reduced to 20, as principal photography on The Flash and the rest of the Arrowverse DC superhero shows (not to mention the rest of the TV and movie landscape) has been shut down since mid-March.
A few days after that initial production shutdown, new episodes were temporarily pulled from the release schedule, likely in an attempt to buy time as more post-production was moved to remote capabilities. Two weeks later, the CW revealed return dates for most of its lineup, including tonight's episode of The Flash, "So Long and Goodnight," which had originally been scheduled to air in mid-March. The question then became how many episodes were far enough into production that they could be completed while the world waits out the pandemic.
The answer, it seems, is four, as revealed by Grant Gustin in an Instagram post touting a very cool behind-the-scenes stunt sequence.
"Sadly, I don't think we'll get the episode with this sequence this season because we couldn't finish this episode before the shut down," Gustin wrote. "Hopefully we'll get it at the beginning of next season, because I had a lot of fun with it, and the stunt department and camera department killed it. Thought a little glimpse could be enough for now maybe. Enjoy tonight's episode!! 4 episodes left!"
Gustin's "4 episodes left" is the key here, and with tonight's episode being the sixteenth of the season, it leaves us with 20 instead of the customary 22 when it's all done. And Gustin's hopes that this will make into next season are correct, as The Flash season 7 has already been confirmed.
We know that after tonight's episode, the next on the schedule is "Liberation" for April 28. Here's the official synopsis:
"After recent events, Barry (Grant Gustin) takes a closer look at his life with Iris (Candice Patton).  Eva (guest star Efrat Dor) makes a bold move."
After that, while the airdates haven't been revealed, we'll get "Pay the Piper," "Success is Assured," and "All's Well That Ends Wells." If nothing else, that's a "season finale" appropriate title.
If the others roll out on schedule, that means we'd get the season finale roughly when it probably would have aired anyway, on May 19, which happens to be the same night that another DC show, Stargirl, will debut on the CW. That same week will see the debut of The 100 season 7, so we won't be short of any CW programming to help distract us while we stay home and wait for this crisis to pass.