Features
The Boys Season 2: Who Is Making Everyone's Head Explode?
Telekinetic supe Cindy may be a red herring amongst the carnage of The Boys Season 2, as episode 7 concludes with an absolute massacre.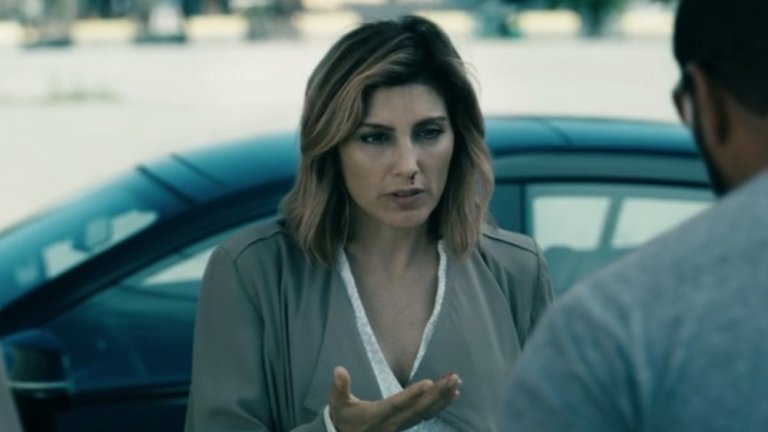 This article contains spoilers for The Boys Season 2 Episode 7
During the final minutes of the penultimate episode of The Boys' second season, 'Butcher, Baker, Candlestick Maker', there was a mad scramble when a crucial courtroom showdown set up by Mallory and our gang went very badly awry.
The plan seemed fairly fool proof: with help from the series' very own version of AOC, Congresswomen Victoria Neuman, the team would force retired Vought scientist Dr. Jonah Vogelbaum – key in the creation of supes like Homelander – to testify about the company's history of experiments with Compound V; experiments that are still being carried out at the secret Sage Grove Center facility, where Vought is trying to stabilize its effects on adults.
Unfortunately, just as Vogelbaum (John Doman) started to spill the beans while the world watched, the judge who was presiding over the hearing got his damn head exploded, and then Vogelbaum suffered the same fate, just like The Boys' CIA contact Raynor (Jennifer Esposito) at the start of the season. Were that not shocking enough, heads then started popping like grapes all around the courtroom.
Here's a clip of the head-exploding carnage from the episode…
As the massacre played out, the maniacal Homelander (Antony Starr) and his Nazi girlfriend Stormfront (Aya Cash) stood in the middle of the action, but didn't look that worried by what was transpiring. Indeed, Homelander didn't even seem to be that concerned by Vogelbaum's initial courtroom entrance, either. Did the pair know what was about to happen?
The bigger question: who killed both Raynor and those other poor souls during episode seven's courtroom slaughter? Whoever it was, they clearly wanted to make their targets look random enough by also including the likes of Shockwave, the speedster who was set to replace A-Train in The Seven, among their victims, so that both sides suffered losses.
Certainly, there are two major suspects at large. When The Boys managed to pry former The Seven member Lamplighter (Shawn Ashmore) from Stormfront's grip during an undercover operation at Sage Grove in episode six, they also unleashed a deadly young experimental supe called Cindy (Ess Hödlmoser), who wielded the power of telekinesis, but as her style seems to be more about 'crushing' things and not 'popping' them, it does feel like her role in the head-exploding saga could be a red herring. Cindy was last seen hitchhiking away from Sage Grove after being attacked by Stormfront, and didn't appear to be in any mood to help Vought after being kept locked down at the hospital for so long.
So, whose ultimate secret head-popping power has been left unexplored? Some fans are pretty convinced that the mystery head-exploder is none other than Stan Edgar, CEO of Vought International, and this is a theory that has been fuelled by the actor who plays Edgar in The Boys, Giancarlo Esposito.
"I don't believe Stan Edgar has any fear of Homelander at all," Esposito told CinemaBlend when questioned about the pair's confrontation in the series. "In the back of my mind, I've got Compound V in my blood, so I'm not worried at all."
Edgar was also behind the manoeuvre to add Stormfront to The Seven in the first place, and knows about her history of racism and fascism that stretches back to WWII. There's also the possibility that someone other than Edgar is exploding heads – perhaps Church of the Collective leader Alastair Adana or even someone that we haven't yet met – at those vital moments when Vought's many despicable dealings are in danger of being exposed.
The answers to all (or at least some) of our head-popping questions will surely be answered in The Boys' Season 2 finale, 'What I Know', which will be streaming on Amazon Prime Video from October 9.