Features
The Boys Season 2: Who Is the Sage Grove Hospital Guy?
Our first look at Lamplighter in The Boys Season 2 raises a lot of questions about Shawn Ashmore's 'retired' supe.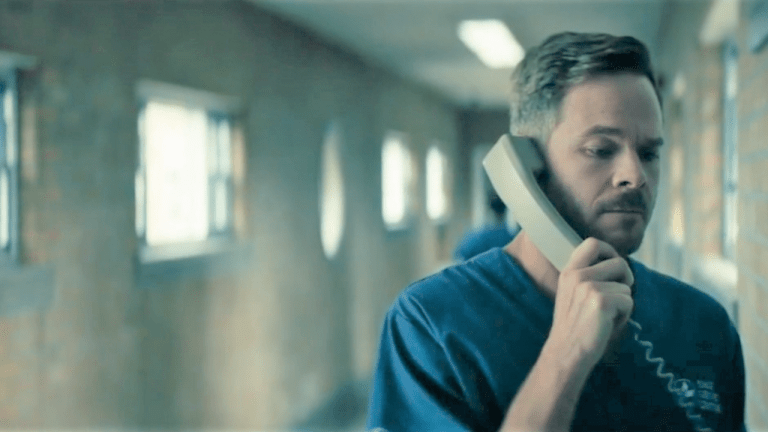 It's safe to say that Stormfront (Aya Cash) has irons in the fire, having been around long enough to carry out Vought plans effortlessly and with psychopathic precision, and in the fifth episode of The Boys Season 2, we find out that she's installed former The Seven member Lamplighter (Shawn Ashmore) in a hospital working undercover for her – but to what end?
In 'We Gotta Go Now', we get our first introduction to the Green Lantern-esque Lamplighter in a brief scene that aligns him with the despicable Stormfront, but that also gives us an inkling that all is not well when it comes to his wavering psyche and ongoing loyalty to Vought.
"No one ever said the job was easy," says Stormfront on a catch-up call between herself and the 'retired' Lamplighter, who appears to be monitoring a valuable target.
"He's just a kid; 17 years old," Lamplighter complains in response, as he fiddles with a 'Titty Committee' logo-emblazoned lighter. "You don't gotta to look him in the face!"
"Look, no one's ever achieved anything without sacrifice," Stormfront replies on the other end. "The kid's a hero! Think of it like that."
"Right. A hero," Lamplighter says, ending the conversation abruptly with a quick glance at the phone. It's clear he's conflicted about the assignment from Stormfront, and as we leave the former supe, we can see that he's wearing scrubs that read "Sage Grove Centre" which appears to be a mental health facility.
Though we hadn't seen the fire-powered Lamplighter on screen until now, he's been discussed a few times before in Amazon's brutal superhero adaptation. You may even remember that his erstwhile retirement from The Seven led to an opening eventually filled by Starlight (Erin Moriarty), and in the Season 1 finale, we also discovered during a conversation between Billy Butcher (Karl Urban) and his last C.I.A. contact Grace Mallory (Laila Robbins) that Lamplighter was the supe who killed her grandchildren, so we were left to assume he was just another a superhero gone bad.
In Garth Ennis and Darick Robertson's comics, Lamplighter has a similar backstory to the one he has in the series, but in the comics he is murdered out of vengeance by Mallory and resurrected by Vought as a zombie. Here, he's not been nixed after the slaughtering of Mallory's grandchildren, and is on a different path.
Lamplighter actor Ashmore is a horror genre staple, having had major parts in The Ruins, Frozen (don't accidentally let the kiddies watch this one!), Hatchet 2 and Supermassive Games' first Dark Pictures entry, Man of Medan, but is still best known for playing Bobby Drake/Iceman in the X-Men movie franchise, a role that The Boys showrunner Eric Kripke noted back when he first cast Ashmore.
"We were thrilled that Shawn—who is, let's be honest, an OG superhero—wanted to play the crucial part of Lamplighter," Kripke said. "He brings so much depth, menace, and world weary humanity to this former member of the Seven. And Shawn is a really good guy."
The Boys has left us wondering who could be so important to Stormfront at this stage that she would put Lamplighter on guard duty. Is it someone close to Starlight, who just confronted her about the 'old days' she spent as the equally racist supe, Liberty? Or is there a cog in the gears that the series doesn't want us to know about yet; someone whose manipulation at the hands of Lamplighter could spell trouble for everyone?
Either way, it looks like we'll be seeing a lot more of Lamplighter in Season 2's final episodes…