News
The Blacklist Season 8 Episode 3 Trailer, Release Date, Episode Guide, and Story
The Blacklist continues with its climactic story of family conflict, and we've got the latest trailer and other season 8 news.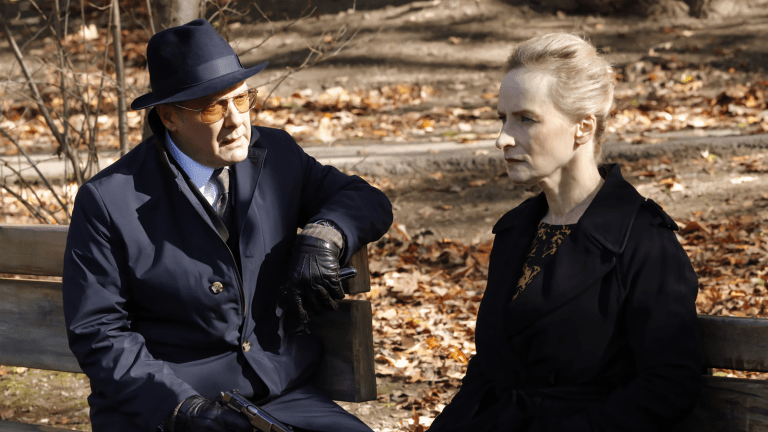 The increasingly circuitous saga of The Blacklist continues into its eighth season, creating the opportunity to complete unfinished business. The move continues the ongoing saga of enigmatic antihero "Concierge of Crime," Raymond Reddington (James Spader), the world's most-wanted criminal who – unbeknownst to the general public – enjoys an immunity deal with the F.B.I. in exchange for leads about his vast array of criminal contacts (the titular blacklist), frequently shadowed by special agent Elizabeth Keen (Megan Boone), who, as revealed later in the series, happens to be the daughter he conceived with a deadly Russian spy.
The Blacklist Season 8 Episode 3 Trailer and Release Date
The Blacklist season 8 returned with its premiere on November 13, 2020 but went on hiatus after airing only two episodes. The next episode is entitled, "16 Ounces," and it airs on January 22, 2021 at 8/7c on NBC.
The Blacklist Season 8 Episode Guide
The Blacklist season 8 has returned with new episodes, and we'll be compiling episode descriptions and air dates below.
The Blacklist Season 8 Episode 1: "Roanoke"
Red directs the Task Force to investigate Roanoke, a legendary criminal or orchestrates elaborate extractions. Meanwhile, Liz works to hatch a secret plan with her mother, Katarina Rostova. (air date: November 13, 2020)
The Blacklist Season 8 Episode 2: "Katarina Rostova – Conclusion"
As Liz pushes a source for answers, Red and the task force grapple with the implications of her actions. Tensions boil over and a drastic action is taken, which will change Red and Liz's relationship forever. (air date: November 20, 2020)
The Blacklist Season 8 Episode 3: "16 Ounces"
(air date: January 22, 2021)
The Blacklist Season 8 Story
Because of the coronavirus, NBC was unable to complete production on the final three episodes of The Blacklist season 7. Therefore, the series was able to build season 8 around the premise of unfinished business. While Raymond Reddington continues to provide the FBI with his patented insider's list of criminals worth pursuing, Elizabeth Keen is actively working to take him down.
What drives the conflict in The Blacklist season 8 is that Katarina Rostova is walking a fine line between helping Liz and making herself vulnerable. While she returned with information that might help her daughter, she also gave Reddington a trail to follow in tracking her down. In fact, in saving him after he collapsed, she may have missed her only chance to keep him from killing her.
Keep an eye out for more about the Sikorsky Archive as well. Its mention in The Blacklist season 7 finale and before ensures its significance in the show's mythology that goes back to the very beginning of the story.