News
The Blacklist Season 7 Finale Will Feature Graphic Novel-Style Animation
Due to filming delays caused by the coronavirus outbreak, The Blacklist season 7 finale will now incorporate animation to finish off its story.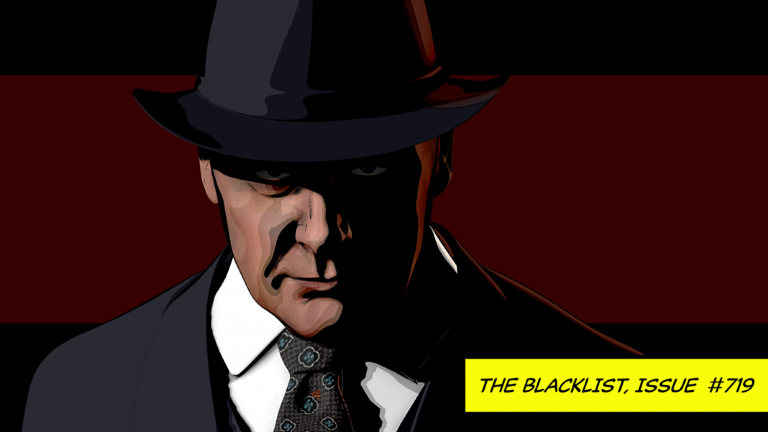 Many shows have seen delays due to the coronavirus outbreak, with series like The Walking Dead, Supernatural, and several others unable to complete work on their respective finales. The folks over at NBC's The Blacklist, however, have come up with a rather ingenious solution to finish off their season.
As first reported by the Associated Press, The Blacklist season 7 finale will feature a combination of live-action and graphic novel-style animation. The Blacklist season 7 episode 19 "The Kazanjian Brothers" was midway through filming when COVID-19 decided to shut the world down. Faced with the difficult choice of how to proceed, The Blacklist's producers opted to incorporate animation into already-filmed scenes to create a hybrid episode – a first for the series.
NBC has now released a trailer to give viewers an idea of what that will look like in action.
"It started sort of as a joke, talking about how we should do it (the episode) as an old-school radio broadcast where we put the image of a crackling fire or a radio up on TV and the actors could voice it," The Blacklist creator and showrunner Jon Bokenkamp told AP. Those initial jokes blossomed into a reality in which The Blacklist fully embraced its pulpy side and went forward with the live-action/animation hybrid. Cast members of the show were even enlisted to provide dialogues remotely from their homes to their animated counterparts.
The Blacklist occupies a highly stylized universe as is, with Raymond "Red" Reddington (James Spader) already being essentially a supervillain who tracks down other supervillains for the FBI. It's kind of weird that this hasn't gotten the comic book art treatment already!
The Blacklist season 7 was intended to receive 22 episodes but was unable to complete the final three and a half due to the coronavrius outbreak. In choosing to complete episode 19 via animation, the producers also retooled the script to better serve as the finale. The synopsis for the new makeshift finale reads: "The Task Force investigates an accountant who works for lucrative criminals in order to find the violent and thuggish brothers hired for his protection. Liz must make a momentous decision. Presented in a unique hybrid of live-action and graphic novel-style animation."
The Blacklist season 7 finale will air on Friday, May 15 at 8 p.m. ET on NBC. It will be preceded by the 150th episode of the series on May 8. The network has already renewed The Blacklist for an eighth season. Who knows! Maybe this whole animation thing will stick even after production is able to resume.