Features
The Big Bang Theory's 25 Best Episodes
As the final season draws to a close, we look back at The Big Bang Theory's 25 most memorable episodes...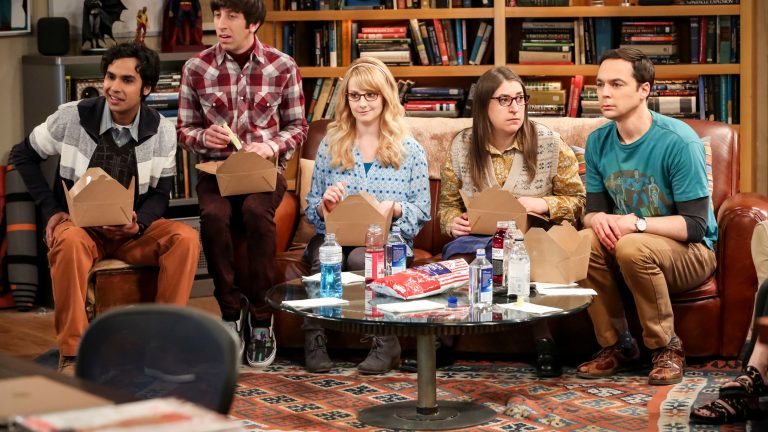 This article comes from Den of Geek UK.
The Big Bang Theory has delivered a massive 279 episodes since it premiered back in 2007 (for those keeping score, Friends only managed 236), an impressive achievement to look back on. While the overall legacy of the show probably won't be solidified for some time, it's true right now that there are some excellent episodes that may have been forgotten or overlooked. Here's our pick of the 25 best episodes of The Big Bang Theory, from the emotional to the hilarious and everything in between.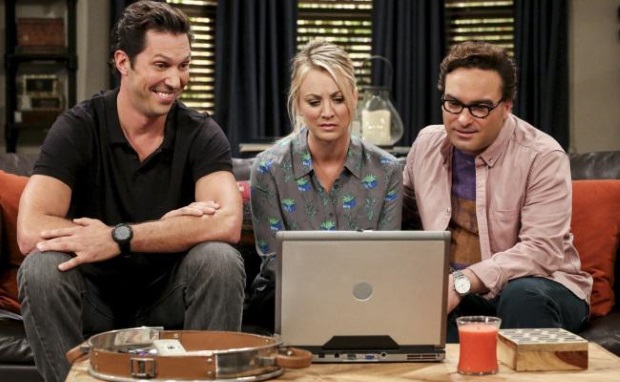 25. "The Bitcoin Entanglement"
Season 11, Episode 9
One of the very, very few examples (scroll all the way down for one more) of The Big Bang Theory capitalizing on a particular cultural moment, "The Bitcoin Entanglement" has the guys realize that a cryptocurrency investment they'd previously made could have become a huge investment. The trouble is, they don't know where the mined Bitcoin actually is, and the rest of the episode sees them frantically trying to locate it. If for nothing except the fun flashbacks to seven years prior, it's one of the better installments of later Big Bang.
further reading: The Best Comedy Movies on Netflix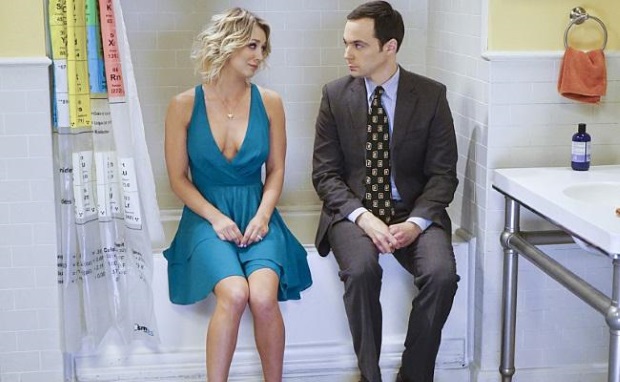 24. "The Celebration Experimentation"
Season 9, Episode 17
A three-dimensional portrait of a character who's so often become a caricature in later seasons, "The Celebration Experimentation" really digs into Sheldon's issues with people, crowds and celebrations. It's really a Sheldon special edition of This Is Your Life, with Amy planning a party and, despite reluctantly agreeing, Sheldon freaking out. It's a sweet idea but, when Sheldon is confronted with genuine affection, all the recurring guest stars and even Adam West, he retreats to the bathroom. Penny talks him through it and, at the same time, reminds the audience why they love the show.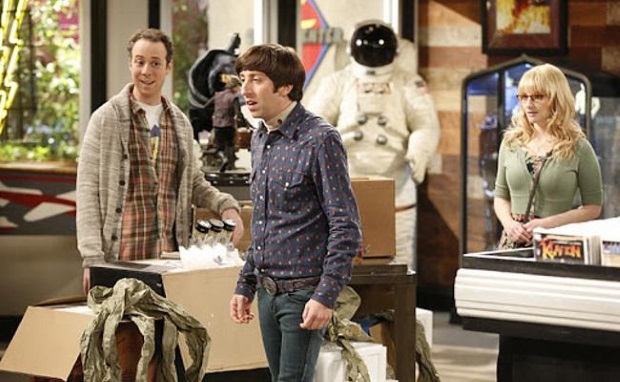 23. "The Intimacy Acceleration"
Season 8, Episode 16
You can tell a lot about a show from how it deals with big character deaths and, with The Big Bang Theory being the kind of light-hearted comedy it is, there was thankfully only one to tackle over the course of its run. That was the death of Howard's mother, of course, and "The Intimacy Acceleration" follows on from the previous episode's ending in which Howard gets the bad news. It's a tactful look at the later, monotonous stage of grief wrapped in a sweet episode in which Sheldon and Penny test whether they're able to fall in love using intimate questions. Spoiler: they've always loved each other.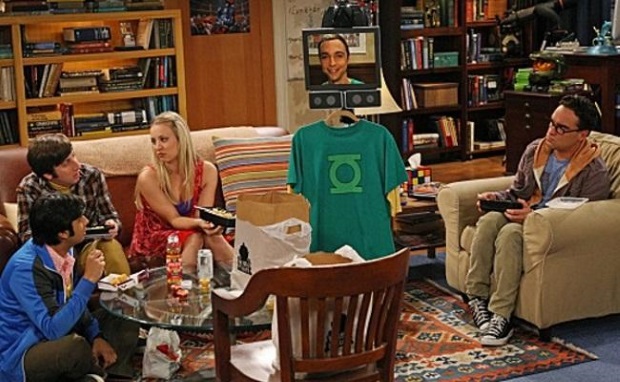 22. "The Cruciferous Vegetable Amplification"
Season 4, Episode 2
When Sheldon works out that his life expectancy falls just shy of being able to create a robotic version of himself, he decides to ensure his longevity by opting out of everyday risks (swapping pizza night for sprout night doesn't go so well) and physical tasks (running with Penny doesn't either). As far as the "Sheldon does something insane and then something even more insane snaps him out of it" episodes go, it's one of the best, mainly because of the inspired visual gag of Robot Sheldon wearing a Green Lantern t-shirt on a hanger, and a guest appearance by Apple co-founder Steve Wozniak – Sheldon's 15th favourite technological visionary.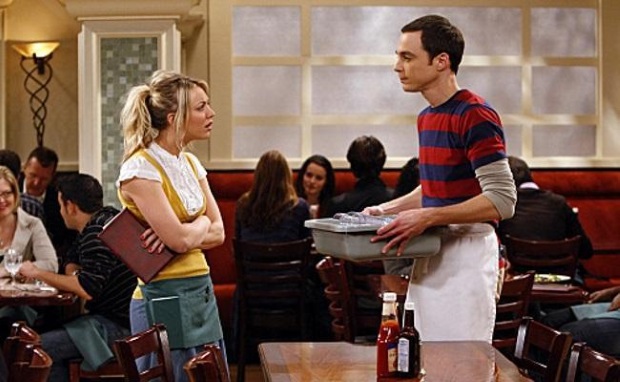 21. "The Einstein Approximation"
Season 3, Episode 14
When Sheldon gets stuck on a problem, he decides to take a page out of Einstein's book and do a series of menial tasks until it comes to him. That is after he is retrieved from the local kids play area in one of the show's most memorable gags ("Bazinga!"). This all leads to him getting a job as a waiter at the Cheesecake Factory (it was between Apple Store Genius and 'what Penny does'), much to everyone's dismay. Even just looking at the picks on this list, there are plenty of good 'crazy Sheldon' episodes, but this is one of Jim Parsons' more engaging, manic performances.
further reading: the Best Romance Movies on Amazon Prime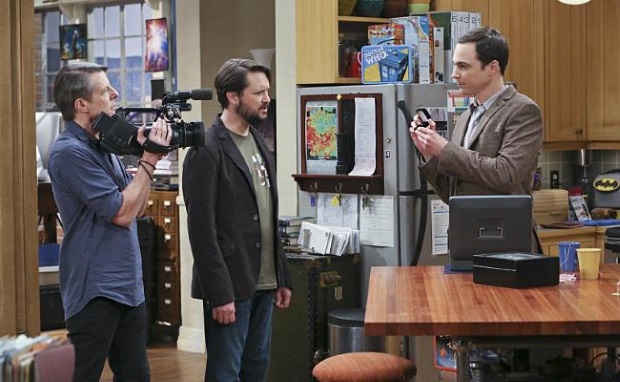 19 & 20. "The Spock Resonance" & "The Earworm Reverberation"
Season 9, Episodes 7 & 10
It may be cheating to put two episodes in one spot, but "The Spock Resonance" and "The Earworm Reverberation" form a spiritual two-parter that explore Sheldon's final regression before he fully commits to Amy. They're two of the most emotionally raw episodes of the show and the first is a lovely example of the writers really understanding the role of fandom in these characters' lives. If in the end The Big Bang Theory's overarching theme is the evolution of four sad, lonely nerds into four fulfilled men, then these episodes are that idea in its purest form. Also: Stephen Merchant.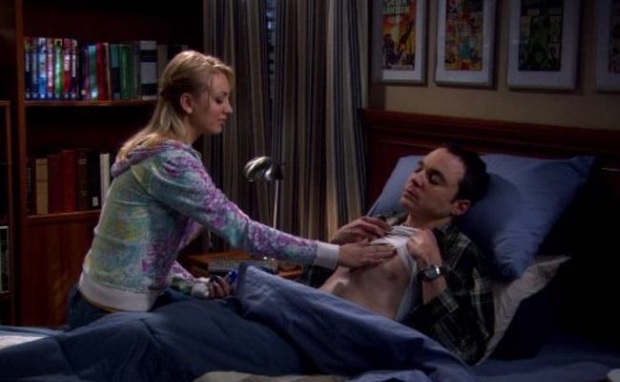 18. "The Pancake Batter Anomaly"
Season 1, Episode 11
The origin of so many of the show's constants, including Soft Kitty, "The Pancake Batter Anomaly" is a first season gem that benefits from the freshness of the dynamics as well as the fact that Sheldon's particular brand of neurotic selfishness was still more charming than annoying. The best gags come from the lengths Leonard, Howard and Raj are willing to go to avoid their friend when he's sick ("code milky green") after "The Great Ear Infection of '06," instantly giving the world a lived-in history that's hard to come by for a show that was less than three months old at the time.
further reading: The Best Comic Book, Sci-Fi, and Fantasy TV Shows on Amazon Prime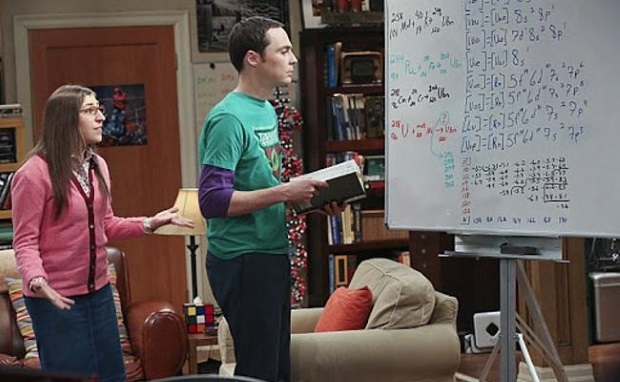 17. "The Romance Resonance"
Season 7, Episode 6
A top notch installment in the great rom-com experiment of Big Bang's middle years, "The Romance Resonance" balances three strong storylines each featuring, to varying degrees, the show's three main couples. Howard writes Bernadette a shockingly sweet song to mark the anniversary of their first date, getting the whole gang involved, Penny decides she wants to make more of an effort to treat Leonard well without resorting to sex and, when Sheldon accidentally makes a scientific discovery and feels bad about taking credit, Amy tells him she's disappointed. Try not to tear up, I dare you.
further reading: The Best Sci-Fi Movies on Amazon Prime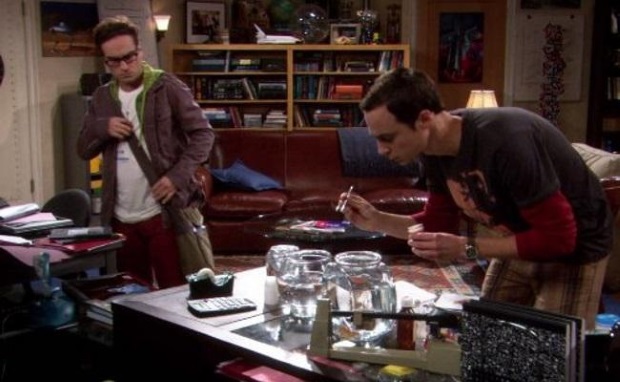 16. "The Luminous Fish Effect"
Season 1, Episode 4
An early but a goodie, "The Luminous Fish Effect" introduces Sheldon's mother on spectacular form after he is fired and starts taking up increasingly strange hobbies. Laurie Metcalf is amazing as Mary Cooper, from her handling of Sheldon's meltdown to her insensitive comments towards everyone else (To Raj – "I hope this isn't one of the animals you people think is magic") and, much like with Beverly Hofstadter (more on her later), it makes sense that she became a series highlight after this episode.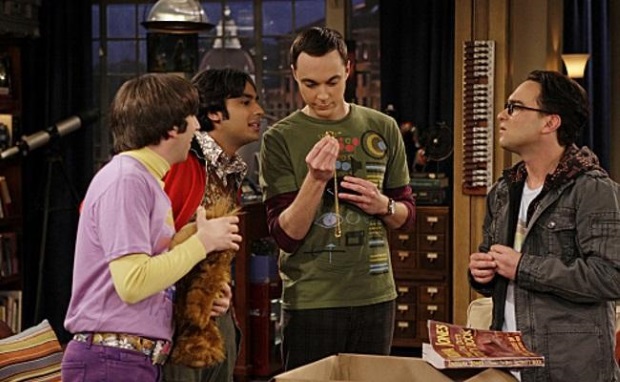 15. "The Precious Fragmentation"
Season 3, Episode 17
One of the nerdiest plotlines (which is saying something) of the series, the episode sees the guys fight over a genuine replica of Lord Of The Rings' One Ring found in a box otherwise filled with junk. While each of them has a solid idea of what to do with the "precious" cargo, ranging from sending it to Peter Jackson to selling it and buying a jet ski, none can agree and Penny is briefly given custody of the item. You can see the end coming from the start, but that doesn't make getting there any less entertaining.
14. "The Peanut Reaction"
Season 1, Episode 16
When Penny discovers that Leonard doesn't celebrate his birthday, she takes it upon herself to organize his very first party. Of course, wrangling him and his friends turns out to be far more challenging than she realised, and hijinks inevitably ensue. As the penultimate episode of Big Bang's first season, "The Peanut Reaction" doesn't exactly reinvent the wheel, but it's a solid example of the chemistry that had already developed between the cast. As a bonus, there's a tremendous visual gag involving Howard and peanuts that haunts me to this day.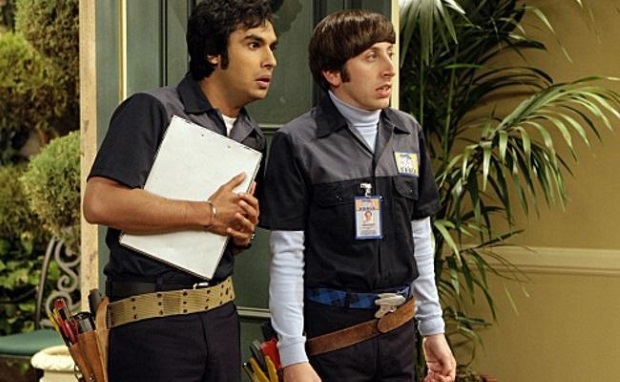 13. "The Panty Pinata Polarisation"
Season 2, Episode 7
An early example of the writers taking advantage of the bonkers dynamic between polar opposites Sheldon and Penny, "The Party Pinata Polarisation" has the pair battling for dominance as Sheldon announces Penny's banishment for three perceived strikes. Given that she didn't even know she was breaking rules, and that no ordinary person has the power to banish neighbours from their apartment, Penny takes umbrage at this and fights back. It's a fun battle of wills, and the episode is only let down by the gross tangent of Howard and Raj tracking down the America's Next Top Model mansion.
further reading: The Best TV Dramas on Amazon Prime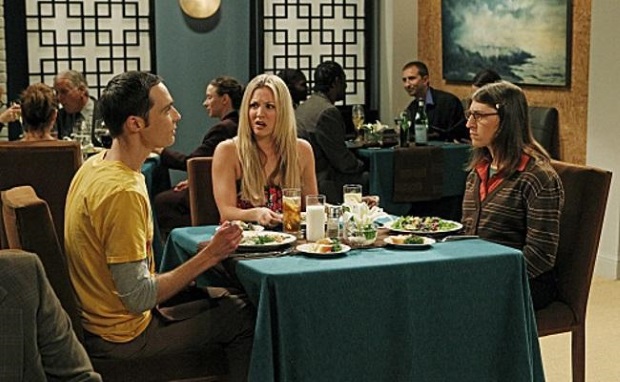 12. "The Robotic Manipulation"
Season 4, Episode 1
Our first real glimpse of Amy Farrah Fowler, following a cliffhanger ending that saw Howard and Raj's little dating site experiment achieve more success than they ever could have imagined. Yes, Amy is a completely different character than she was a season later, and it's a little jarring to look back on, but Penny's chaperoning of her and Sheldon's date makes this a classic episode nonetheless. That, and the sight of Howard shuffling into the ER with a robot hand attached to his penis.
11. "The Countdown Reflection"
Season 5, Episode 24
Though there are a lot of sitcoms that experiment with their format on a weekly basis, The Big Bang Theory has been almost stubbornly traditional. That's what makes "The Countdown Reflection" all the more satisfying, as it cuts between Howard's trip into space and his impromptu wedding to Bernadette. The juxtaposition and pacing of the reveal are pitch perfect, and it's all topped off with the touching final moments in which each member of the group hold onto each other as they watch their friend go on the trip of a lifetime.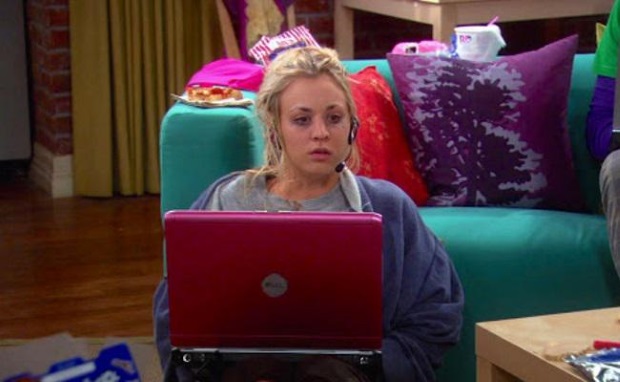 10. "The Barbarian Sublimation"
Season 2, Episode 3
The episode that sparked a thousand memes, Penny's sudden descent into MMORPG shows an entirely different side to the girl next door and goes a long way to humanizing her at the same time. Growing more and more frustrated by her lack of success as an actress, Penny finds comfort in the online game she finds Sheldon playing, and proceeds to take things too far. What nerd hasn't given up on life for a week or two and instead chosen to focus on their avatar's life instead? Even now, the girls don't get to engage in the same nerdy activities as their boyfriends, so "The Barbarian Sublimation" still comes off as a novelty.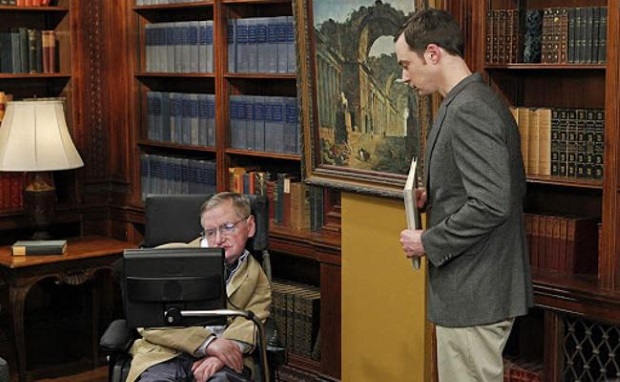 9. "The Hawking Excitation"
Season 5, Episode 11
Of all the celebrities Big Bang Theory managed to snag over the years, none were more impressive than Dr. Stephen Hawking. While his presence became more and more frequent as time went on, this first appearance is expertly teased right up until the closing moments and all the more powerful for it. Watching Howard torture Sheldon in exchange for access to his hero is as satisfying for the audience as it is for him, but the real emotional kicker is hearing that he was just doing it for fun and always intended to give Hawking Sheldon's academic paper. Aww.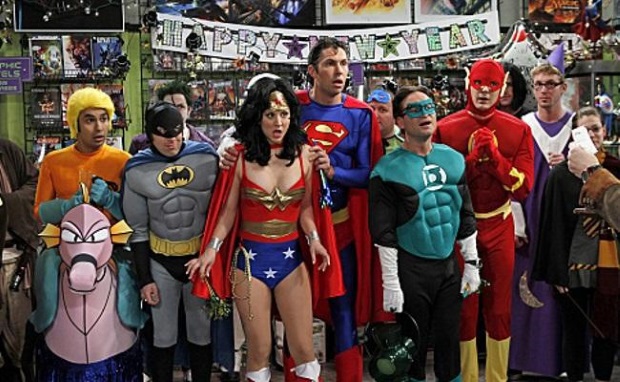 8. "The Justice League Recombination"
Season 4, Episode 11
Mo' Zack, mo' laughs. When the group imply that Zack is stupid, thus upsetting Penny, they invite both of them to be part of their Justice League group costume for Stuart's New Year's Eve costume competition. The getups themselves provide their fair share of chuckles – it's fun to see Aquaman jokes from a pre-Jason Momoa ("Aquaman sucks") world and Sheldon's love of The Flash is always fun – but it's really Brian Thomas Smith's performance as Zack that makes this a brilliant installment.
7. "The Maternal Capacitance"
Season 2, Episode 15
Like Sheldon's mother, Beverly Hofstadter has become an essential element of Big Bang Theory's DNA over the years. It all began with "The Maternal Capacitance," where her visit to the apartment leads to emotional meltdowns for everyone but Sheldon, who thrives off the cold, intellectual energy of his best friend's mother and in turn makes Leonard feel even worse. Christine Baranski's detached yet vicious takedowns are fantastic, psychoanalysing everything from Howard and Raj's co-dependent relationship to Penny's choice of acting as a means to external validation.
6. "The Staircase Implementation"
Season 3, Episode 22
Ever wondered how Leonard ended up living with Sheldon? Well this episode is going to tell you, and explain why both the elevator and Leonard's spirit are so broken in the present day. It's standard bad haircut and prescient comment fare for the most part, but there are some inspired touches that make it worthwhile. More than anything, it retroactively shows how far a lot of the characters have come, especially Sheldon, and watch out for a cameo appearance from a young Steven Yeun as Leonard's predecessor.
further reading: The Best Comedy TV Shows on Amazon Prime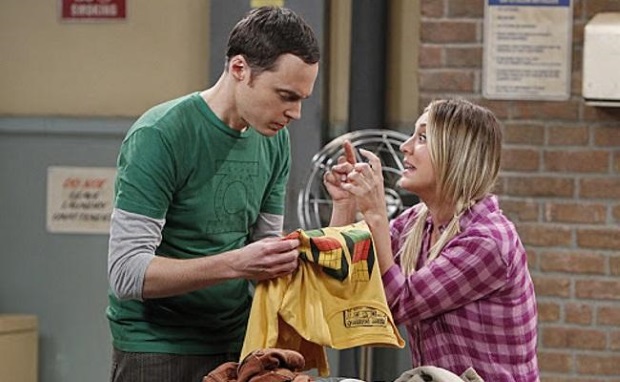 5. "The Scavenger Vortex"
Season 7, Episode 3
One of the reasons "The Scavenger Vortex" is so much giddy fun is the strange pairings it experiments with, putting Leonard and Bernadette together, or pairing Howard and Amy. One team bonds, the other not so much. Other than Sheldon and Penny, who are always brilliant together, these were untested dynamics, and it's fascinating to watch how the awkwardness manifests. Watching the whole gang complete a scavenger hunt designed by Raj was always going to be entertaining, but it's the little asides and rapid-fire jokes that lift the episode past the sum of its parts.
4. "The Bow Tie Asymmetry"
Season 11, Episode 24
While this isn't the very best episode depicting a big event in Sheldon and Amy's lives, it is the best wedding on the show and what should probably have been the series finale. Not just because the guest star bookings peaked with Mark Hamill, the sense of finality and celebration in "The Bow Tie Asymmetry" is palpable, and note perfect when it comes to combining the necessary emotional beats with the laughs. Leonard and Penny may have started as the main characters, but Sheldon and Amy replaced them long ago, so what better way to cap off a season than having Luke Skywalker officiate their wedding?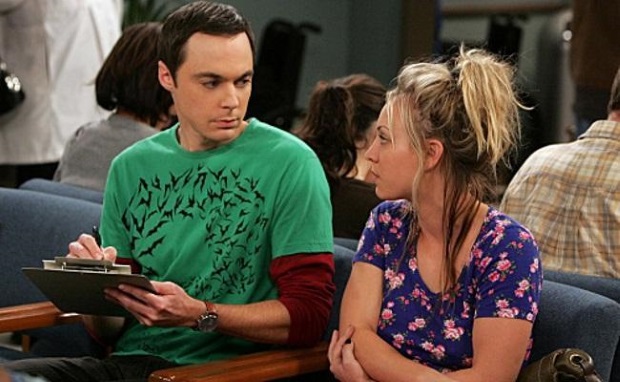 3. "The Adhesive Duck Deficiency"
Season 3, Episode 8
The pinnacle of Sheldon and Penny's odd couple shenanigans, "The Adhesive Duck Deficiency" is the moment the show realised what it had in Jim Parsons and Kaley Cuoco, running with it ever since. When Penny slips in the bath and dislocates her shoulder, Sheldon must be her knight in shining armour and, after getting her dressed ("does that feel like an arm?"), take her to the emergency room. The chemistry between them is brilliant as ever and, with the rest of the guys otherwise located, it's a hoot watching them try to navigate around the many hurdles presented by the situation.
further reading: The Best TV Comedies on Hulu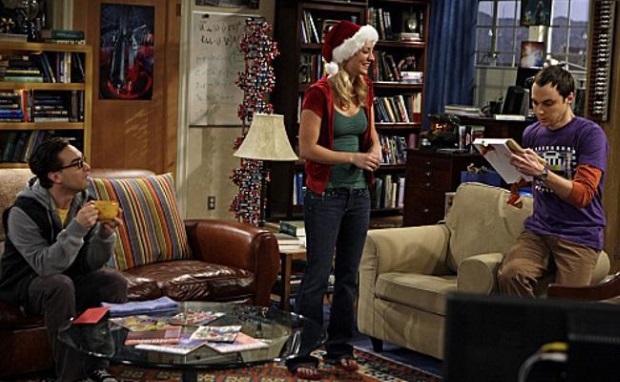 2. "The Bath Item Gift Hypothesis"
Season 2, Episode 11
The episode most cited as The Big Bang Theory's best (though it just missed out on the top spot here), "The Bath Item Hypothesis" is the show firing on all cylinders, using all of the tools in its toolbox, and crafting a genuinely great Christmas episode at a time when those are few and far between. The best single moment of the episode, and quite possibly of the series, is when Sheldon, having spent the preceding days fretting about how to reciprocate Penny's hypothetical gift, receives a napkin signed by none other than Leonard Nimoy. Overcome, he gives her a gift basket in every size imaginable, stresses that it's not enough, and then offers her a rare hug.
1. "The Opening Night Excitation"
Season 9, Episode 11
While "The Bath Item Gift Hypothesis" may be the funniest episode of The Big Bang Theory, "The Opening Night Excitation" is its most gratifying. After years of seeing Sheldon and Amy's relationship reach each tiny baby step one at a time, it finally came time for them to lose their virginity to each other. It's a situation that you just don't see depicted on TV – two people well into adulthood coming together no earlier or later than the right moment – and the writing and direction treats both characters with the respect and genuine affection they've earned.
The whole affair is juxtaposed with Leonard, Howard and Raj seeing The Force Awakens and being almost as nervous as their friends back home, which compliments the emotions of one half of the episode with the intense reservations and ultimate euphoria that could be genuinely felt in screenings around the world. It's a celebration of geek culture, of love between unlikely pairings, and of both things existing in people's lives at the same time. It's a perfect episode, and the show's best.