News
That '90s Show: Which '70s Show Actors Return?
Netflix's That '70s Show revival features several actors from the original beloved sitcom.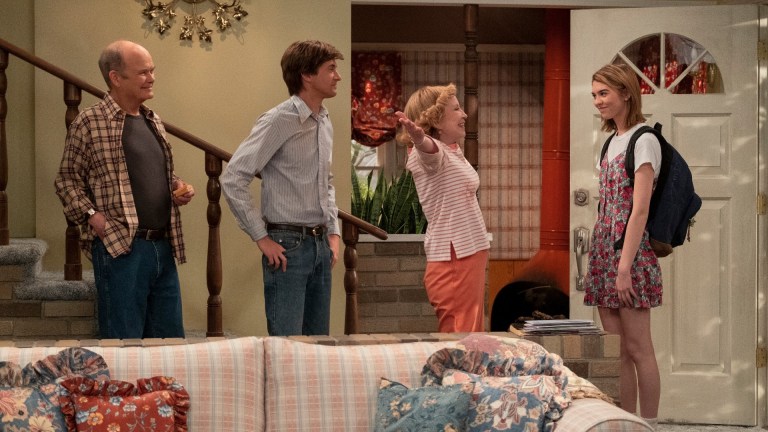 This article contains casting spoilers for That '90s Show.
The second Netflix announced there would be a reboot of That '70s Show, fans eagerly awaited to find out what popular actors from the original cast would make a return to Point Place, Wisconsin for more joints and foots up their asses courtesy of Red Forman (Kurtwood Smith). The advertising materials made it clear Red and his wife, Kitty (Debra Jo Rupp), would play a central part in the plot, but what about the teenage characters from the mid-2000s classic? 
We're here to break down and explain every cameo in That '90s Show, no matter how big or small. Our guide should let you know whether you can fully expect to enjoy a nostalgic trip down memory lane, or whether there will be some characters lost to the passage of time (or in the case of Steven Hyde actor Danny Masterson, sexual misconduct trials).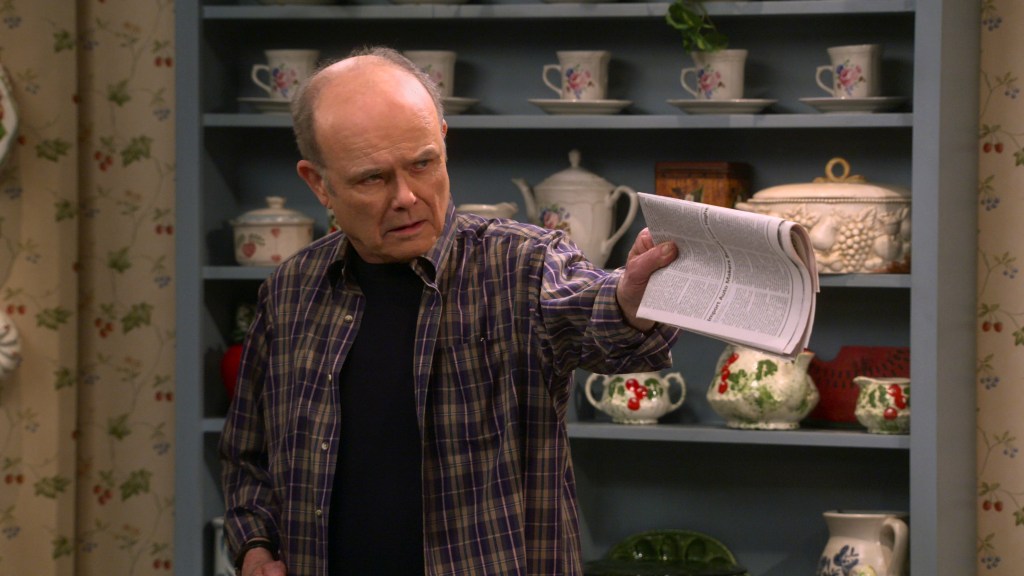 Red Forman (Kurtwood Smith)
Kurtwood Smith returns in fantastic form as the ultimate patriarch of the Forman household. Red is still as cranky and cantankerous as ever, but the many years separating the original series from the reboot have softened the old man's heart ever so slightly. Fans can expect to still get some of Red's classic lines, along with Smith's unique delivery and wit. In fact, Red often plays a more central part in the show throughout most of the 10 episodes than he did in That '70s Show. 
Kitty Forman (Debra Jo Rupp)
Kitty Forman is one of the most iconic TV moms of the early-aughts. Her naivete and desire to engage in the lives of Point Place's younger citizens is heightened by age. Kitty appears in all 10 episodes of this new series, often ready to impart wisdom on the new characters in the show and find out how to navigate senior life with Red. Debra Jo Rupp's chemistry with Kurtwood Smith is as vibrant as ever before, and the legendary comic marriage between them often carries the punchline weight that would be missing from the reboot's generic writing without them.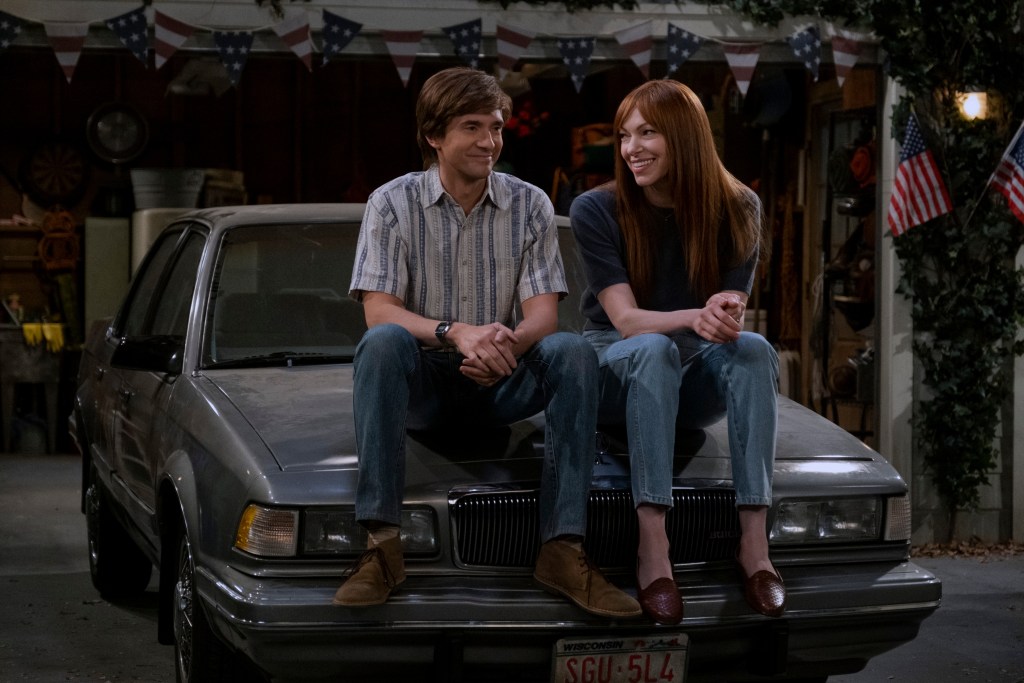 Eric Forman (Topher Grace)
Eric was one of the undisputed fan favorites from That '70s Show. Topher Grace was able to layer the basic outline of a stereotypical 1970s teenage boy with his own spin on coming-of-age personality tropes, and his cameo in That '90s Show as an adult man with his own daughter is something every fan will enjoy. Unfortunately, don't expect to see Eric again after the pilot episode of the series. Hopefully Eric can receive more screen time in a potential second season, at least as much as his wife, Donna (Laura Prepon).
Donna Pinciotii (Laura Prepon)
Speaking of Donna, you'll get to see the classic red-haired female lead of the original series on three separate occasions throughout That '90s Show, making her the most prominent original cast member of the teenage characters. Donna is portrayed here as a great mother who is ready to come visit her daughter, Leia (Callie Haverda) at the drop of a hat. Seeing her combine some of Kitty's parenting ideas with her own is a great nod to the ways we incorporate our experiences during our upbringing later in life.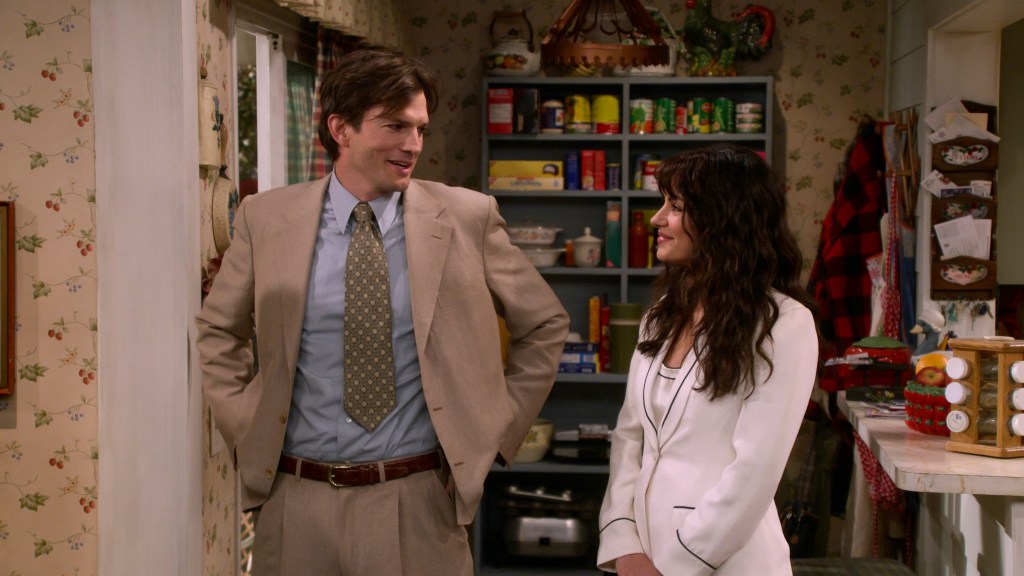 Michael Kelso (Ashton Kutcher)
Michael Kelso is one of the most unintelligent, yet lovable sitcom characters of all time. His complete ignorance sometimes borders on corny, but Kutcher was always able to reel in the asinine-tendencies just enough to not make Kelso overbearing. You'll get to see Wisconsin's resident jackass for only one scene in That '90s Show, but his personality is clearly embedded in his son, Jay (Mace Coronel), who plays the male lead in the new show.
Jackie Burkhart (Mila Kunis)
Despite breaking up and getting back together a million times on That '70s Show, Kelso and Jackie (Mila Kunis) are back together all these years later. Kunis' character appears in the same single scene as her real-life husband, and their on-screen chemistry remains golden. 
Fez (Wilmer Valderrama)
Wilmer Valderrama's iconic portrayal of Point Place's foreign exchange student (aka Fez) gets the most storylines in this reboot. He returns to the in-show universe to date Red and Kitty's new neighbor, Sherri (Andrea Anders). Fez's enthusiastic, sarcastic presence is just as satisfying as it was 20 years ago, and we really appreciate Valderrama's readiness to jump right back in character for more than just a small cameo. Fez appears in three episodes of the series.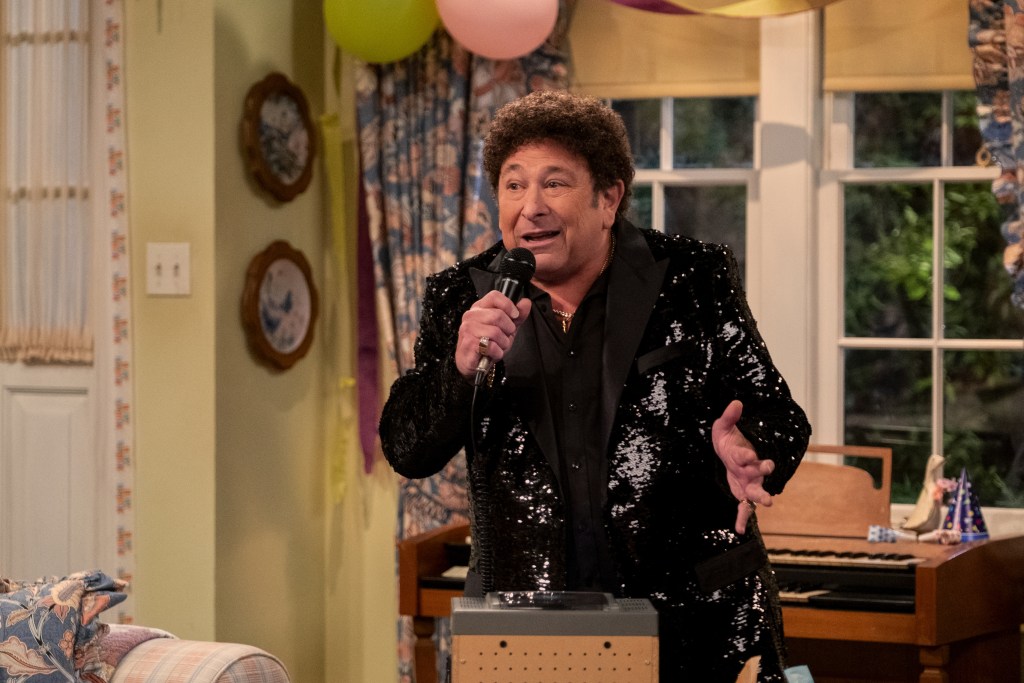 Bob Pinciotti (Don Stark)
Red's whipping post and Donna's father from the original show, Bob Pinciotti, returns for a birthday party at the Forman house. Bob is still trying to one-up Red in his own ways all these years later, and his interactions with Kurtwood Smith are sure to bring back some great memories.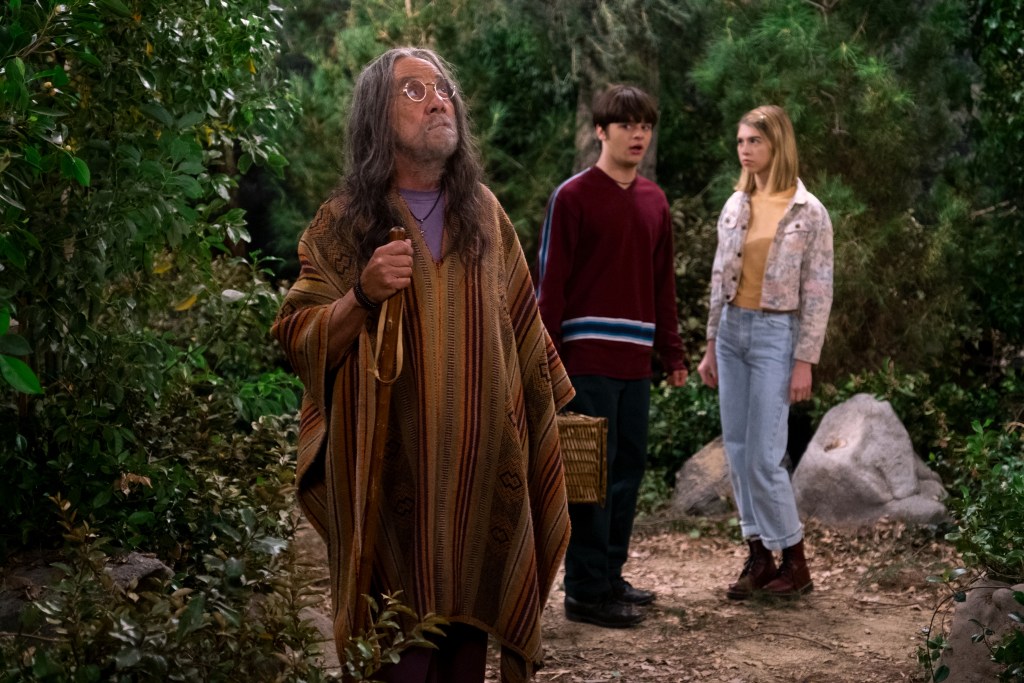 Leo (Tommy Chong)
There are a lot of stoners in Point Place, but Tommy Chong's Leo takes the spot at the top of the weed-smoking food chain. Leo will appear in very small doses in two episodes of That '90s Show, once near the beginning of the season and again at the end. Both times Leo is ready to help Leia with her typical teenage trials and tribulations in the ways that only he can.
Fenton (Jim Rash)
If you were to make a bingo board of returning characters from That '70s Show, you wouldn't expect Fez's landlord, Fenton (Jim Rash), to be one of the tokens that would be used. Rash's flamboyant character makes an appearance late in the season, and it's a great surprise for hardcore fans of this Wisconsin universe.
All 10 episodes of That '90s Show are available to stream on Netflix now.