News
Taskmaster Series 10: First Trailer Pokes Fun at Channel 4 Dropping Show Years Ago
After 10 magnificently silly series at Dave, Taskmaster is coming soon to Channel 4. Finally.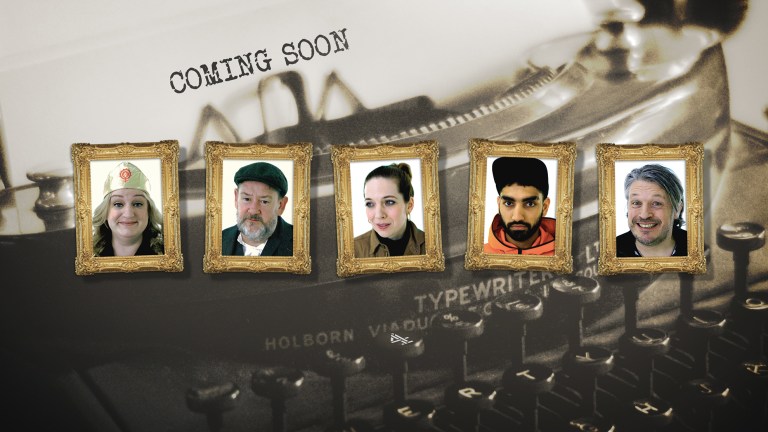 Like that guy who didn't sign The Beatles and those publishers who turned down the first Harry Potter book, Channel 4 must have spent some portion of the last five years kicking itself. A little kick every time Taskmaster – the comedy show it developed but then let go – was nominated for a Bafta, another little kick every time the show set a ratings record for its home on digital channel Dave, and yet another kick every time the show received a giddy press write-up.
Kick no more, Channel 4. Taskmaster is once again yours. After airing nine series and a champion-of-champions special on Dave, Alex Horne's inventive entertainment format is now back in the C4 fold with a six series deal. And by the looks of this first official trailer, Channel 4 is leaning into its past mistake and, to use the common parlance, owning it.
Taskmaster series 10 is "coming soon" to Channel 4 (they're being coy but October's long been the word on the street). It'll be interesting to see where the show's scheduled in its new home. It formerly aired on Wednesdays at 9pm on Dave. A juicy spot would be the post-Bake Off Tuesday night 9pm slot, guaranteeing the new buy a sizeable spill of cake-dazed viewers.
Joining presenters Greg Davies and Alex Horne for series 10 is a new quintet of comedian-contestants who'll be vying for the Taskmaster's approval across a load of absurd challenges. You can see a glimpse of them in this teaser, which accompanied the line-up announcement. And here's the official word from Channel 4:
Holding court on their gleaming thrones for the first time on Channel 4 will be Greg Davies as the incomparable and all-powerful Taskmaster, and Alex Horne as his faithful sidekick and general dogsbody.
Hoping to impress the Taskmaster with their creative ingenuity and be crowned the next champion are: BAFTA winning actress and writer Daisy May Cooper (This Country, BBC Three), acclaimed comedian, writer and director Johnny Vegas (Benidorm, ITV), BAFTA winning actress Katherine Parkinson (IT Crowd, Channel 4), comedian and actor Mawaan Rizwan (Live At The Apollo, BBC Two), and comedian, multi-award-winning podcaster and writer Richard Herring (RHLSTP).
Wax seals will open, dreams will be made and/or broken, and Little Alex Horne will be wrapped around his master's little finger providing stats and moral support in the most ridiculous and ferociously fought game show on television.