News
Superman and Batwoman Lead Next Arrowverse Crossover
The 2021 Arrowverse DC TV crossover might be a little smaller, but it'll be Batwoman and Superman and Lois leading the charge.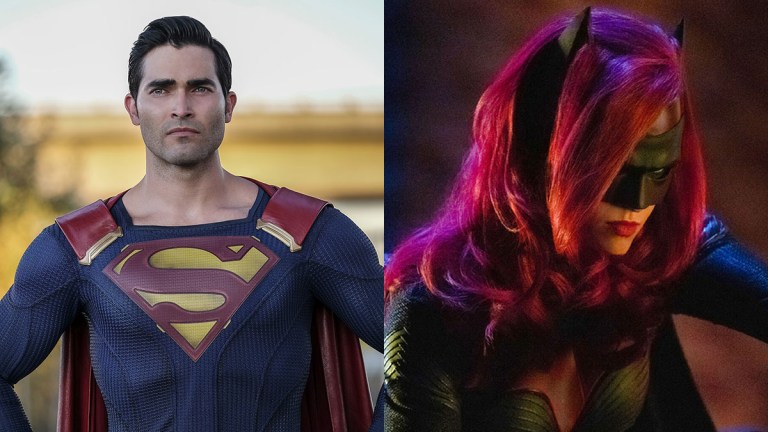 Crisis on Infinite Earths was the biggest Arrowverse crossover of them all. So that means they have to get smaller for the 2021 version. No, that doesn't mean they're gonna shrink ala Ray Palmer/The Atom, but just don't expect a multi-show crossover of Justice League proportions. And no, that isn't a typo, we are indeed going to have to wait until 2021 for the next Arrowverse crossover.
"We're still working on it. It will be a smaller event than usual, we're only planning a two-hour event," CW Chairman and CEO Mark Pedowitz said on the CW's scheduling call, held in place of the network's traditional upfront event."We are talking about doing Superman and Batwoman together. There's a lot of characters coming from our other shows."
Superman and Lois will be the newest show on the CW's lineup of DC superhero TV shows, while Batwoman will be in her sophomore season on the network. While The Flash is now the face of the Arrowverse (are we even allowed to keep calling it that?), there's little question that anyone who resides in Metropolis or Gotham City carries considerable clout with DC fans, so it makes sense to make these two shows the centerpiece of this next crossover.
Traditionally, the annual Arrowverse crossover would take place in December as a midseason event/finale for the DC TV superhero shows. But with TV production currently on hold because of the coronavirus pandemic, that means that the CW won't be able to get their next batch of TV shows ready in time for their usual October premiere dates. Instead, the new CW season will begin in January 2021, with a "midseason" mark of May, and many shows carrying into July and August. So basically, while it's still far from a sure thing in terms of timing, don't expect the Batwoman and Superman and Lois crossover (with a little help from their friends) to take place until roughly April or May on this timeline.
And when Pedowitz promises that "there's a lot of characters coming from our other shows" it makes us wonder about the end of Crisis on Infinite Earths, which saw the formation of the Justice League in all but name. Will we once again visit the Hall of Justice but this time with Superman along for the ride? Might that Wonder Twins tease finally pay off? We'll find out in 2021.
Batwoman season 2 will begin airing on Sundays in January 2021. Superman and Lois will air on Tuesday nights, right after The Flash.