News
Stumptown Canceled by ABC, Reversing Season 2 Renewal
Cobie Smulders crime series Stumptown has seen its Season 2 renewal nixed by ABC, leaving the series to be shopped.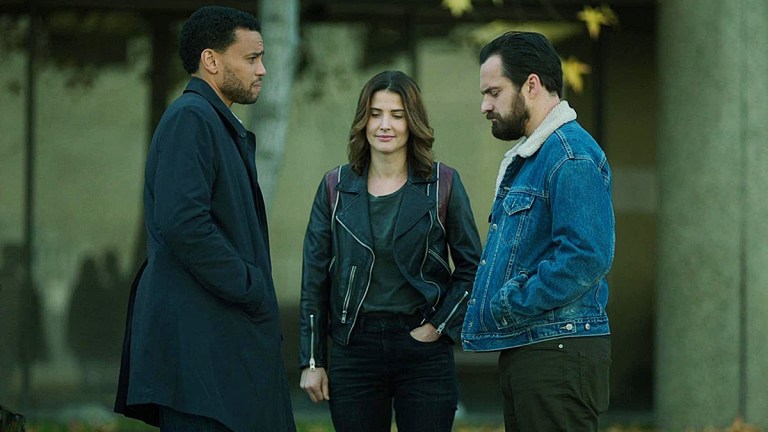 Stumptown Season 2 may have been officially on ABC's fall schedule, but, in a shocking turn of events, it appears that the network has reneged on its renewal, due to (it's 2020, so what else could it be?,) coronavirus concerns.
ABC has retroactively canceled freshman crime series Stumptown months after its May renewal for a second season. The news, which arrives via Deadline, proves that the show's Season 2 prospects were short-lived, thanks to the pandemic, which delayed the Portland-set show's start in its production home of Los Angeles. Consequently, with the aforementioned renewal having hinged on the now-impossible notion of the series being ready to air in the fall to help kick off ABC's 2020-2021 season, COVID-caused circumstances have ended its ABC run altogether. However, the subsidiary studio behind the show, ABC Signature, will shop the series around, meaning that Stumptown Season 2 could eventually manifest on another network or even a streaming platform.
An adaptation of the indie comic title of the same name written and co-created by Greg Rucka, Stumptown stars Cobie Smulders as Dex Parios, a former military interrogator who is making a career transition as a private detective in the crunchy eccentricity of Portland. Dex's perpetually-full plate consists of caring for special needs younger brother Ansel (Cole Sibus), a love triangle with local bar owner Grey McConnell (Jake Johnson) and police detective Miles Hoffman (Michael Ealy), the latter's skeptical boss, Lieutenant Cosgrove (Camryn Manheim), gambling debts and a love/hate relationship with a local tribal casino owner Sue Lynn Blackbird (Tantoo Cardinal), who happens to be her deceased boyfriend's mother. Yet the unassuming Dex's disorganized demeanor hides a sharpness and tenacity that tends to yield results in her newfound trade.
Stumptown premiered on ABC on September 25, 2019 to a Nielsen average of 4.61 million viewers, kicking off an 18-episode inaugural season that stretched into March 25, 2020, and yielded a season average of 2.843 million viewers. Yet, while it was hardly a ratings juggernaut, it was generally well-received by audiences. The series, created by comic author Greg Rucka, was operating under showrunner and executive-producer Jason Richman, who was eventually joined by a promoted co-showrunner in Matt Olmstead. However, even before the nixing of the Season 2 renewal, the series was in the midst of a behind-the-scenes shakeup, which led to July's addition of Monica Owusu-Breen, creator of NBC's 2017-2018 mystery series, Midnight, Texas, as an executive producer, amongst an EP gaggle that also consists of Ruben Fleischer and David Bernad.
Regardless, while Stumptown's days on ABC appear to be finished, the producers now face the task of selling the series to someone else; a goal that's attainable, but difficult, given the health crisis circumstances and the fact that the show is known to be a rather expensive production.