News
The Wonder Years Reboot Ordered at ABC
ABC has commissioned a reboot of The Wonder Years focusing on a Black American family and to be produced by Saladin K. Patterson, Lee Daniels, and original series star Fred Savage.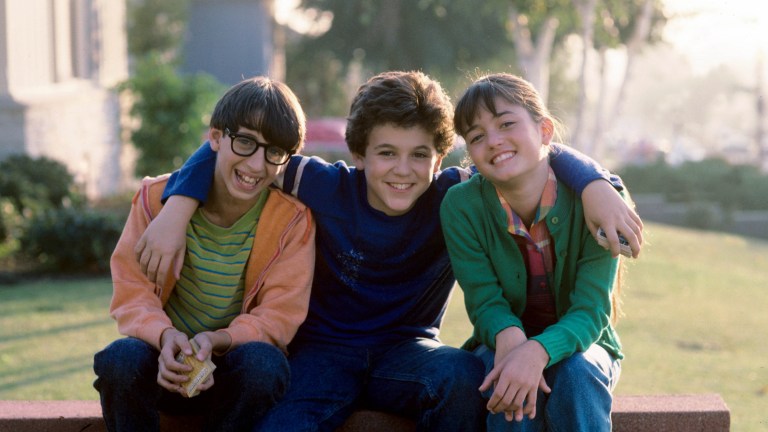 Even after all these years, we still get by with a little help from our friends.
According to Deadline, ABC has committed to a pilot for a reboot of the classic '80s television drama/comedy The Wonder Years. The project will be developed by Dave executive producer Saladin K. Ferguson, Empire co-creator Lee Daniels, and original Wonder Years star Fred Savage.
Like the original series, this new iteration of The Wonder Years will take place in the socially and politically turbulent 1960s. But instead of following the white middle class Arnold family, the reboot will center on a Black middle class family from Montgomery, Alabama. The series will be written by Ferguson, who will draw from his experiences growing up in Montgomery. Savage will direct the pilot. As of now the series has a pilot commitment but the contract is written in such a way that if ABC picks up the pilot, the producers will be able to open up a writers' room in anticipation of a full series pickup.
The Wonder Years first premiered on ABC in 1988 and ran for six seasons through 1993. The series adopted a frame narrative in which the voice of an adult Kevin Arnold (Daniel Stern) narrated the events of his childhood from 1968 through 1973. Savage starred as the young Kevin, while Dan Lauria, Alley Mills, Jason Hervey made up the rest of the Arnold family. Josh Saviano played Kevin's friend Paul and Danica McKellar played Kevin's neighbor and love interest Gwendolyn "Winnie" Cooper.
The show was immensely well-received over its run, winning the Emmy award for Outstanding Comedy Series in 1988 to go along with many other award wins. Savage was the youngest individual nominated for an Emmy for Lead Actor in a Comedy series at age 13. He would go on to a successful acting and directing career in projects such as It's Always Sunny in Philadelphia, The Conners, and The Grinder.
Neal Marlens and Carol Black created the original series and Marlens will return as a consultant for the reboot. This new series will fall under the Disney TV Studios umbrella via production studio 20th TV, giving Disney-owned ABC added incentive for the project to succeed. Interestingly, should The Wonder Years make it to series it will share a network with The Goldbergs, a period sitcom that has adopted much of The Wonder Years' DNA in telling a story about its creator's childhood in the '80s.
As television studios and networks mine older intellectual property for new reboots, this new Wonder Years approach has proven to be quite successful. Previously Netflix (and then Pop TV) rebooted '70s sitcom One Day at a Time to the modern day to follow a Latinx family. If reboots are a cultural inevitability, they might as well be used to find fresh perspectives for familiar stories.