News
Steven Universe: The Movie Sing-A-Long Coming to Theaters
Steven Universe: The Movie will be screened in theaters alongside an important preview for the finale of the series!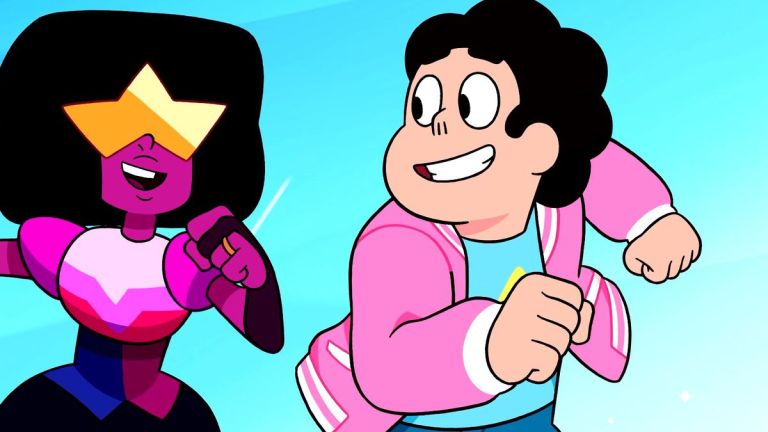 Are you ready to sing? Are you a fan of Steven Universe? Do you love combining those things with a theater full of people? Well then you're in the most luck of your life because Steven Universe: The Movie is coming to theaters for one night only on March 23, courtesy of Fathom Events! Yes, the musical film that debuted on Cartoon Network last year (which we adored) will be screening but if you think it's just the same movie, think again!
This screening will be a sing-a-long event! That's right, one of the few times you'll be allowed to interact with a movie. This'll be a great time for Steven Universe fans, especially with the movie being so jam packed with incredible songs that have quickly become fan favorites.
If you're still on the fence, or not sure if you want to see the movie again, then you might be interested in knowing that this screening will also including a sneak preview for the Steven Universe Future finale! March 23rd is the Monday before Steven Universe Future airs its one-hour series finale, so this will be the only chance for fans to get that preview and see how the Steven Universe franchise comes to an end. We aren't sure exactly what the preview will contain, but everyone will be talking about it afterward so you'll need to see it at this screening!
Steven Universe: The Movie laid the groundwork for Steven Universe Future and will be well worth a rewatch before that finale, just to see how we got to where we are now. In the film, Steven was taking more responsibility that, later on in Steven Universe Future, has caused him to have a bit of a breakdown. Like many aspects of the franchise, this movie was filled with foreshadowing while also being an excellent story on its own.
It also set forth something you don't see a lot of in fiction, especially kid's entertainment. In movie musicals you often get the big number about making a change and life seems like it'll be all better after that. However, even when Steven sang about being ready for all the changes in his life that clearly hasn't been the case in Steven Universe Future. It's great to see a show give its main character a huge musical number about how his problems are seemingly in check but then still have it all go off the rails.
Steven Universe is committed to showing that the process of recovery from trauma and just dealing with life as it comes is never easy. For every huge revelation, there's another one around the corner. That alone makes this movie a triumph and one that's well worth revisiting for this screening.
Tickets are available via Fathom Events.