News
New Star Wars TV Series Coming from Russian Doll Co-Creator
Russian Doll co-creator Leslye Headland is developing a new Star Wars series for Disney+! Here's what we know about the show so far...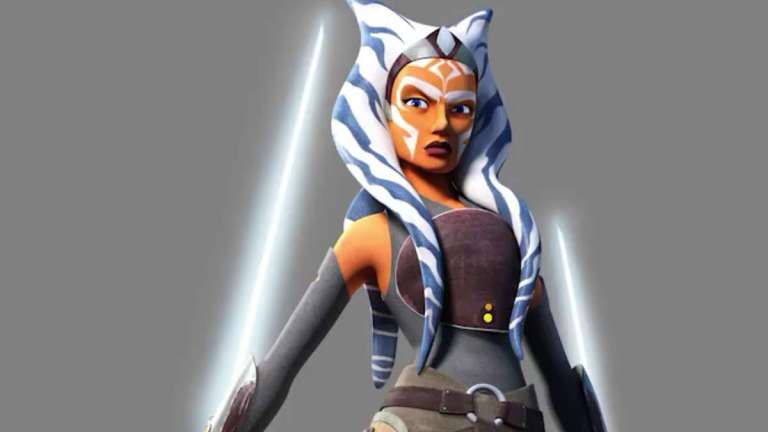 Leslye Headland, the co-creator, showrunner, and executive producer of Netflix's Russian Doll is developing a new Star Wars series for Disney+, according to Variety. Headland has reportedly signed on as showrunner and writer for the new series.
The news raises more questions than it answers. Who will be the subject of this new Star Wars series and when will it take place? While details about the new series are very slim, Variety says the show is said to be female-centric and set in a different era of the Star Wars galaxy than other projects currently in the works.
Disney has greenlit several other Star Wars shows for Disney+ at this point. Besides the second season of the massively popular The Mandalorian, which has also already been renewed for a third season, there are series based on Obi-Wan Kenobi and Rogue One's Cassian Andor in development. Rumors of a Doctor Aphra series, which would star the popular Expanded Universe character from recent Marvel comics, have persisted as well as reports of The Mandalorian spin-off series. Ahsoka Tano's appearance in The Mandalorian season 2 is also said to serve as a backdoor pilot for her own solo series.
That's to say nothing of what Disney might have planned for the franchise on the animation front. With The Clone Wars coming to a close this year, the studio may be looking for a new Star Wars animated series for Disney+.
Of course, it's unclear when any of these series might actually go into production considering that all film and TV production has been halted around the world due to the coronavirus pandemic that's put almost the entire planet on lockdown. While showrunner Jon Favreau finished filming The Mandalorian season 2 just before shelter-in-place orders took effect, giving fans hope that the new season might actually hit its scheduled release in October, the future of the rest of these series is unclear.
The Obi-Wan series, which takes place after Revenge of the Sith but before A New Hope and will see the return of Ewan McGregor to the role, recently delayed filming to 2021 and hired a new writer to develop fresh scripts for the show. The Cassian Andor series, which is obviously set before the events of Rogue One, is currently filling out its cast.
Headland's new series will undoubtedly strengthen an already very exciting lineup of Star Wars shows on the streaming service, and it'll be interesting to see how its development progresses as the global health situation evolves.
We'll keep you updated as we learn more!