Features
The Book of Boba Fett Finale Post-Credits Scene Explained
The Book of Boba Fett has one last Star Wars surprise in the credits! What does it all mean?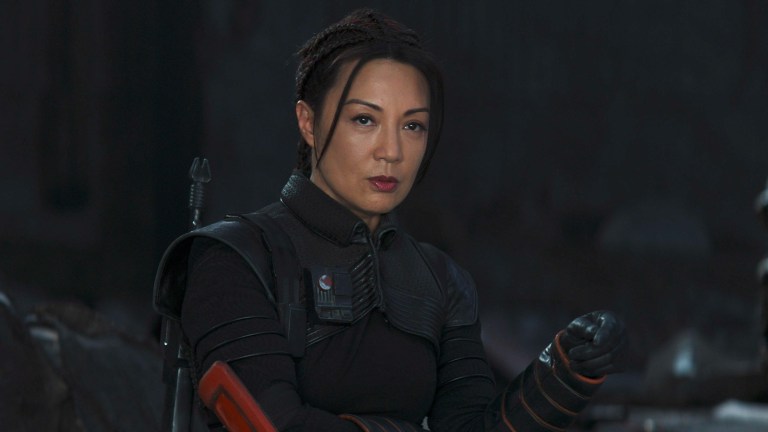 This Star Wars article contains spoilers for The Book of Boba Fett.
The Book of Boba Fett has finally come to a close. Filled with action, as well as a few casualties of war, the finale settles the score between the daimyo of Mos Espa and the Pyke Syndicate once and for all. But where do Boba Fett and Fennec Shand go from here? That remains to be seen. For now, they get to enjoy the spoils of victory.
But things aren't so clear cut for a few other characters in this Western-inspired saga. Even as Boba stabbed Cab Bane in the chest, fans wondered if the beloved Clone Wars bounty hunter was truly dead. Both the daimyo and Fennec have gotten back up from much worse, right? Why not the hard-to-kill Duro bounty hunter? But it looks like we'll have to wait for that answer.
And what about handsome Tatooine marshal Cobb Vanth? After being shot down in the final minutes of "From the Desert Comes a Stranger" by Cad Bane, it seemed his story was all but finished. Cobb, the brave gunslinger with the grit to face down an entire crime syndicate, had finally met a gun faster than his own. Well, things aren't that simple…
We learn in the post-credits scene for "In the Name of Honor" that Cobb may not be dead after all! Despite the Weequay barkeep's assertion that the marshal had been gunned down in cold blood by Cad Bane, making it sound like Cobb was definitely dead, it's revealed that all our hero needs is some time in the bacta tank and some cybernetic mods courtesy of the Modifier played by Stephen "Thundercat" Bruner.
This again shouldn't come as much of a surprise, considering Fennec recovered from a pretty bad gut wound thanks to the machine parts the Modifier installed to replace her damaged guts. An augmented Cobb should be back in the saddle in no time.
But what does this mean for the next chapter of the book of Cobb Vanth? After his brush with death, will Cobb return to Freetown or become a bigger player in Mos Espa? A final conversation between Boba and Fennec might provide some clues.
"We are not suited for this," says Boba as the people of Mos Espa salute him and gift him melons. Fennec simply replies, "If not us, then who?"
This bit is pure speculation, but if Boba and Fennec were to decide the crime lord/city protector life isn't for them after all, could Tatooine's best, most likable marshal take their place? It certainly would make for a captivating ascension for a character who believes in justice and doing good for others. He might even be a better fit for that role than Boba and Fennec…
Whatever happens, we likely won't find out what's next for the marshal until The Mandalorian season 3. Or perhaps Lucasfilm will save that storyline for a second season of The Book of Boba Fett? Disney has yet to green light a second season so anything could happen at this point. A Cobb Vanth series, anyone?
We're just glad Timothy Olyphant is okay.