Features
Star Wars Andor Trailer Breakdown: Stellan Skarsgard, Saw Gerrera, Valorum and Maz Kanata?
Andor, the upcoming Star Wars live-action series on Disney+, won't only bring back Saw Gerrera but may also see the return of Chancellor Valorum!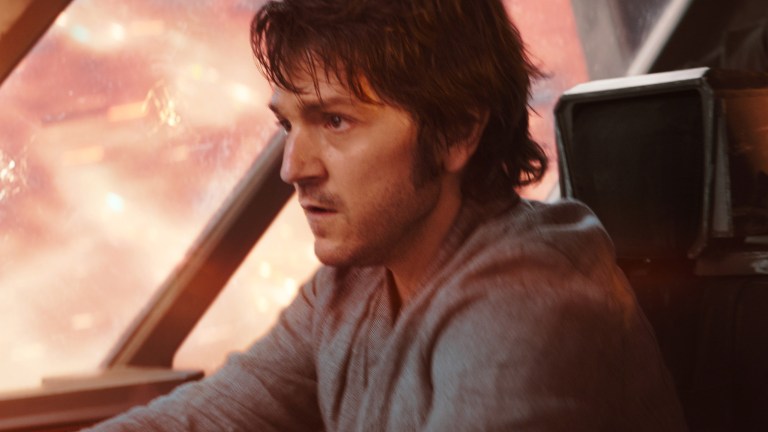 When it drops on streaming later this fall, Andor is poised to finally deliver the backstory for one of the best Star Wars characters of the Disney era. The series, which reunites Rogue One star Diego Luna with producer and director Tony Gilroy, explores who Cassian Andor was before he became the revolutionary we met in the first Star Wars standalone film in 2016. How did he go from a refugee insurgent to becoming the Rebellion's foremost secret agent and assassin?
The new Andor trailer begins to answer these questions, as we watch a younger, angrier Cassian infiltrating the Empire and causing havoc from within, while Mon Mothma and Stellan Skarsgard's new Star Wars character work in secret from Coruscant. While both parties are working separately at first, Gilroy has teased that they'll eventually converge in their fight against the Empire.
There are a few other points of interest in this trailer that we'll break down below, but first, if you've not watched the clip yet, check it out below:
Now, that you've had a look, here are a few things this trailer tells us about the upcoming Disney+ series: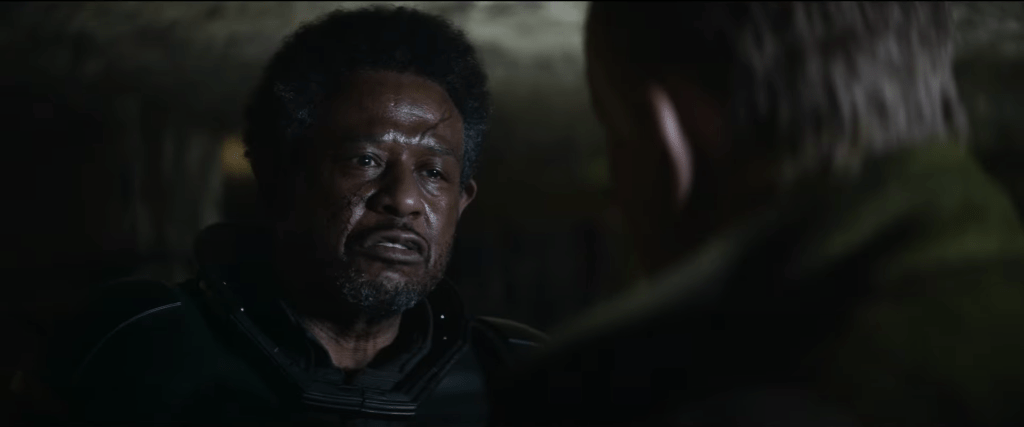 Saw Gerrera Returns
Forest Whitaker reprises his role as veteran freedom fighter Saw Gerrera. Although most audiences likely know him best as the paranoid leader of the Partisans terrorist cell from Rogue One, and the rebel who raised Jyn Erso after she was separated from her father as a child, Gerrera actually made his first appearance in The Clone Wars animated series.
Since Andor takes place five years before the events of Rogue One, it doesn't look like the Partisans have yet settled on Jedha to sabotage the Imperial kyber crystal mining operation, which is why their base looks a bit different in this trailer. Interestingly enough, this is also around the time that Saw abandoned Jyn to fend for herself. She was only 16 when the Partisans abandoned her, and since she was 21 when she died in Rogue One, that would mean Gerrera parted ways with her around five years before the film as well.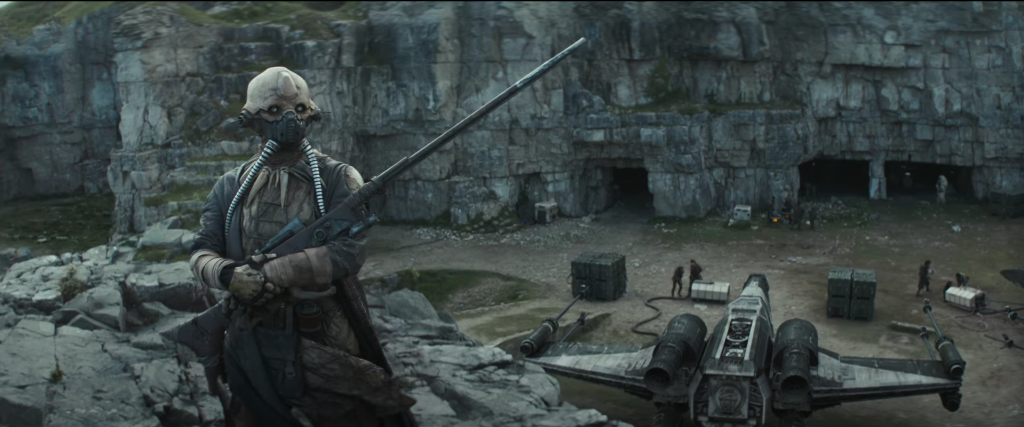 Does this mean we might get a Felicity Jones cameo when Stellan Skarsgard's Luthen Rael comes to recruit the group for the Rebel Alliance he's trying to build with Mon Mothma? Let us know you predictions in the comments!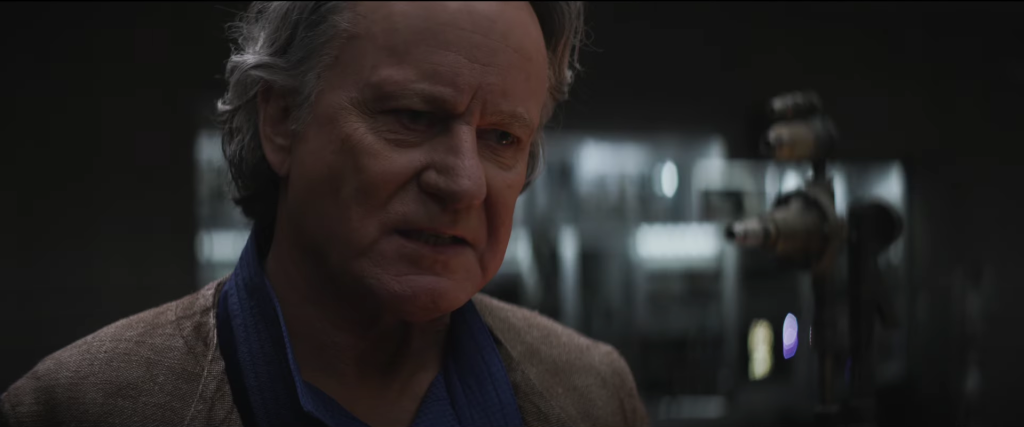 Stellan Skarsgard as Luthen Rael
We also see more of Stellan Skarsgard's new character Luthen Rael, who seems to be another character working against the Empire from the inside. In the trailer, we watch him not only meeting with Genevieve O'Reilly's Mon Mothma on Coruscant but also trying to recruit Saw Gerrera and Cassian to his new cause. It seems Luthen is being set up as a previously unknown founder of the Rebel Alliance, and also doesn't seem afraid to get his own hands dirty by the way he shoots at TIE fighters in one scene.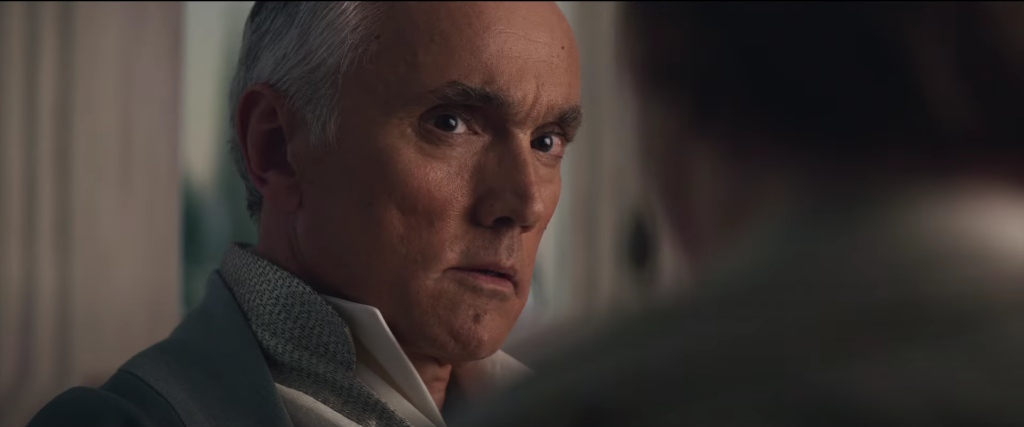 Ben Miles as Chancellor Valorum?
Some fans jumped to Twitter to celebrate the return of Terence Stamp as disgraced former Supreme Chancellor Finis Valorum from The Phantom Menace. But that's actually actor Ben Miles (The Crown) as what looks like an Imperial senator whom Mon Mothma trusts enough to confide in.
Yes, from this angle, it does kind of look like Miles is playing Valorum, but we've learned in the past few years that Disney isn't super fond of recasting characters, especially after Solo (which wasn't actually Alden Ehrenreich's fault, no matter how much anyone tries to spin that). But, assuming Stamp wasn't interested in returning to Star Wars, would Lucasfilm have no other choice but to recast the character? We'll just have to wait and see.
It would be sort of fun to dig into what happened to Valorum after he was voted out of office. Maybe, after learning Emperor Palpatine was behind his downfall all those years ago, he helped form the Rebellion?
No, That's Not Sam Witwer, It's Kyle Soller
Some equally excited fans also confused actor Kyle Soller with Star Wars veteran Sam Witwer, who voiced Darth Maul in The Clone Wars, Rebels, and Solo, as well as played Starkiller in the cult-favorite video game The Force Unleashed. There have long been calls for Witwer to finally play a live action Star Wars character, but it doesn't seem like Andor will be that moment. Soller's character does look a bit intimidating in his own right, though.
A New Member of Maz Kanata's Species
Yes, that does seem to be a member of the same species as the enigmatic Sequel Trilogy character Maz Kanata, who was played by the amazing (and severely under-served) Lupita Nyong'o. Unlike Maz's unofficial role as Force-sensitive queen of the space pirates, this new character seems to be a surgeon. We see them operating on the character played by Alex Lawther (The End of the F***ing World).
Fun fact: Like Yoda, Maz's species doesn't actually have a name in Star Wars lore. Perhaps we'll learn it in Andor?
Andor Release Date Delayed
Those hoping for the return of live-action Star Wars at the end of August will have to wait just a bit longer. Andor has been delayed to Sept. 21, but the wait also means the first three episodes of the series will drop that Wednesday!