Features
Star Wars: Ahsoka Trailer Just Hinted a Big Jedi Twist Is on the Way
The new Ahsoka trailer not only gives us Lars Mikkelsen as Thrawn but also teases there's more to Sabine Wren's story than meets the eye. Could she be Force sensitive and on her way to becoming a Jedi?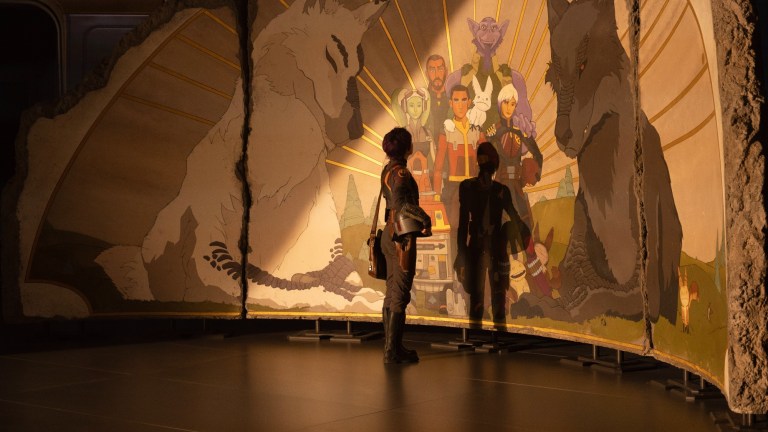 The latest trailer for the Disney+ series Ahsoka just gave us a lot to be excited about: a full look at Lars Mikkelson as a live-action Grand Admiral Thrawn, hints that the mysterious Baylan Skoll (Ray Stevenson) also knew Anakin Skywalker, another glimpse of our favorite chaotic droid Chopper, and a lot of lightsaber action. Plus, we get a bit more time with Mary Elizabeth Winstead as General Hera Syndulla, as she tries to convince Mon Mothma (Genevieve O'Reilly) and the New Republic to aid her in the fight against the Imperial Remnant.
But all of those moments are eclipsed by one of the most unexpected twists yet revealed by the show's marketing. In the new trailer, fan-favorite Mandalorian warrior Sabine Wren (Natasha Liu Bordizzo) calls Ahsoka (Rosario Dawson) "master," and later we see her dueling Shin Hati (Ivanna Sakhno) with a lightsaber, implying that for a time after Rebels, Ahsoka trained Sabine in the ways of the Jedi in Ezra Bridger's (Eman Esfandi) absence.
Before we dig into what this all might mean, check out the trailer below if you haven't already…
Now, longtime Rebels fans know that this isn't the first time Sabine has trained under a Jedi – Ezra and his own master Kanan Jarrus helped her learn how to wield the Darksaber when the mythical blade came into her possession on the animated series. Of course, she later gifted that Mandalorian weapon to Bo-Katan, who we know then lost it to Moff Gideon during the Empire's occupation of Mandalore. The Darksaber was ultimately destroyed in The Mandalorian season 3 finale, but the new Ahsoka trailer reveals that Sabine's skill with blades has only grown since we last saw her on Rebels.
Except this time she's wielding Ezra's green lightsaber…and holding her own against Shin, who is presumably a powerful Force user with a lot more Jedi training under her belt. Which leaves us wondering whether there's more to Sabine's training than dueling techniques?
Although it was established in Rebels that Sabine wasn't Force-sensitive, has this somehow changed in the years between the ending of the animated series and when Ahsoka is set? Or is Ahsoka teasing a journey for Sabine where she learns she can wield the Force after all, just like Finn did in the Star Wars Sequel Trilogy? If so, and this is pure speculation, a twist like that would certainly set the character on a completely new course, a path that could lead her to becoming a Jedi.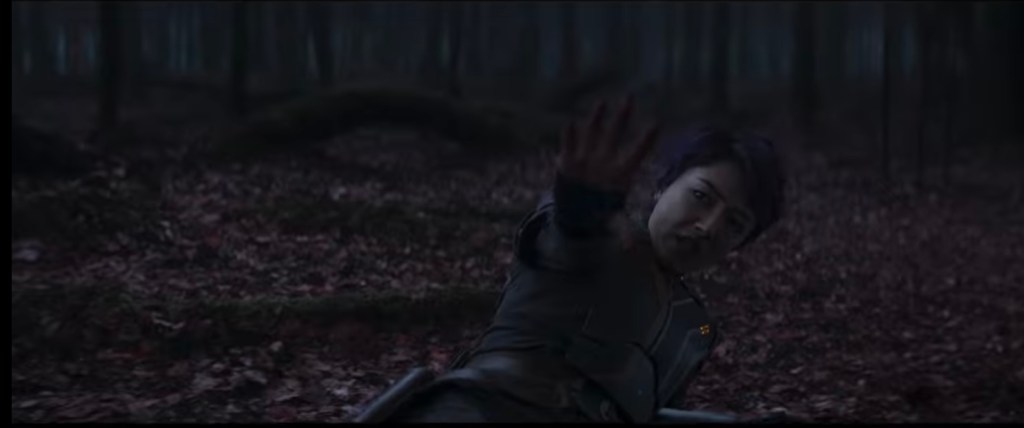 The trailer hints that Sabine will certainly try (and seemingly fail) to use the Force to push Shin back during their fight, suggesting the character perhaps knows something about her own abilities that we don't. In the scene, Shin mocks Sabine, declaring that the Mandalorian has "no power." But is Sabine about to surprise her?
The revelation that Ahsoka once trained Sabine also brings an unexpected bit of conflict to the new series. Although Rebels ended with the duo setting out to find Ezra, who went missing at the end of the cartoon, we learn that the duo parted ways at some point before ever finding their friend. In the trailer, Ahsoka says that she "walked away from Sabine," which has caused a rift between them. It's unclear how long Ahsoka was Sabine's master before she left or why she "walked away," but it does seem like she now regrets the decision. Either way, the trailer makes clear that Sabine will eventually rejoin Ahsoka, presumably to resume their mission to find Ezra and take down Thrawn.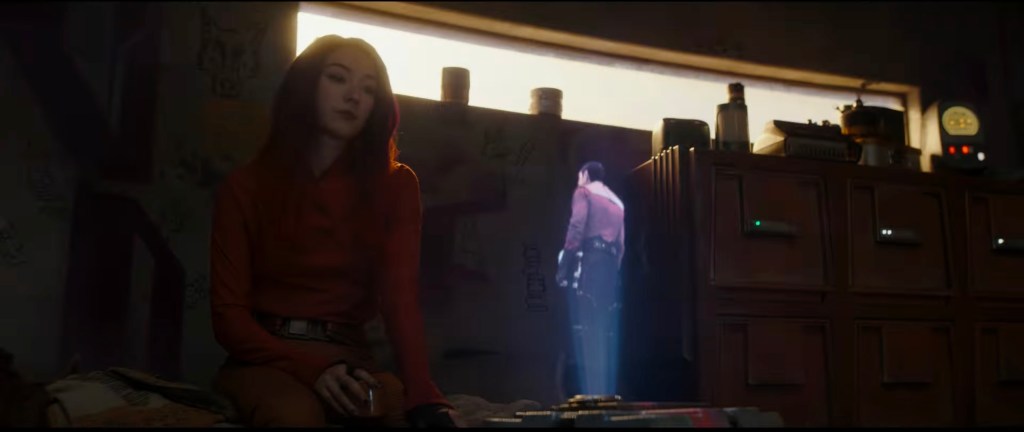 The trailer also revisits Ezra's final message to Sabine from Rebels, which feels particularly significant now that Sabine seems to have decided to follow in his footsteps as a Jedi. If you recall from the animated series, after Ezra and Thrawn vanish into unknown space, the rest of the heroes discover a message he left for them. To Sabine, all Ezra says is "I'm counting on you." At first, she doesn't seem to know what Ezra is counting on her to do, but by the end of the episode she's decided to go off with Ahsoka to find him, implying that this is what he wanted her to do all along.
However, in the trailer we see what looks like another, longer version of Ezra's message, which is similar, but provides new context to his farewell. He says, "As a Jedi, sometimes you have to make the decision no one else can, but I'm counting on you to see this through." This phrasing could indicate that he wanted her to pursue Jedi training with Ahsoka and that's what she realizes at the end of Rebels.
A Mandalorian hasn't been a Jedi since the original owner of the Darksaber, a warrior named Tarre Vizsla, so the fact that Sabine has undergone training with Jedi not just once, but twice is a big deal. Reintroducing Sabine as Ahsoka's apprentice changes the context of the Rebels finale and Sabine's story. Even if her Mandalorian blood makes it harder for her to tap into the Force, it seems like Ezra may have sensed something within her before he left. It's probably way too soon to call Sabine the first official Mandalorian Jedi of the New Republic era, but she may just give Grogu some competition.
The first two episodes of Ahsoka will be available to watch on Disney+ Aug. 23.