News
SopranosCon CARES Live Benefit Airs April 18
SopranosCon CARES Tele-Con will aid the First Responders' Children's Foundation.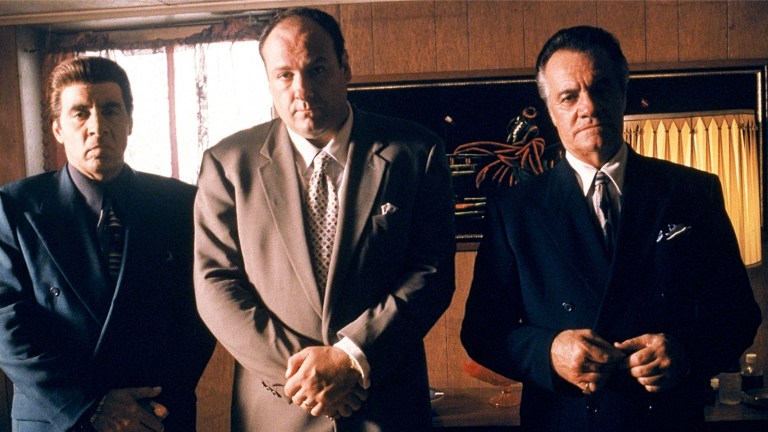 The gangsters on HBO's classic mob series The Sopranos never shied from their charitable duties. That's what Mafiosi have done since the very beginning of their loose organization. Tony Soprano's crew took care of the blessed statue for the Feast of Elzéar of Sabran. The family's pork-store front had a Satriale's Christmas party tradition going all the way back to Tony's father, who wore a Santa Claus suit himself to give back to the kids of the neighborhood. SopanosCon, the annual convention which celebrates the series, is no different. They announced SopranosCon CARES, a live benefit tele-con to benefit First Responders' Children's Foundation.
SopranosCon was slated to be a special segment of MobMovieCon, which was scheduled to take place at Harrah's Resort and Casino in Atlantic City, on April 18, 2020. But the COVID-19 pandemic forced it, and all group gatherings to be postponed or cancelled. SopranosCon co-founders, Michael Mota, Dan Trader, Joe Fama and Federico Castelluccio of 3Fams Productions, the production company responsible for MobMovieCon, decided to launch SopranosCon Cares.
"The tele-CON will give devoted Sopranos fans a chance to interact with their favorite actors, enjoy LIVE entertainment, play trivia and a few other surprises, without leaving the safety of their home," Mota said in a statement. "And they'll be able to help raise money for a good cause, in the process."
The SopranosCon Cares tele-CON will benefit First Responders' Children's Foundation, a 501(c)(3) non-profit organization that provides financial support to both children who have lost a parent in the line of duty as well as families enduring significant financial hardships due to tragic circumstances. "The Foundation has estimated that it will need to raise a minimum of $200 million to support first responders on the Front Lines of the COVID-19 pandemic," First Responders Children's Foundation President Jillian Crane said in a statement.
First Responders Children's Foundation also supports, promotes, and facilitates educational activities and programs created and operated by law enforcement and firefighting organizations whose purpose is to benefit children or the community at large.
The virtual tele-con will feature more than 30 original cast members of The Sopranos, including Castellucio (who played Furio Giunta), Vincent Curatola (Johnny Sack), and Jerry Adler (Hesh). The convention will also announce other guests.
"We would like to thank SopranosCon and the talent involved who have come together to support First Responders Children's Foundation COVID-19 Emergency Response Fund," Crane said.
SopranosCon Cares will air live on April 18, beginning at 12:00 p.m. on social media platforms, including SopranosCon Facebook, SopranosCon YouTube Channel, and www.sopranoscon.com.