Features
Sci Fi Fidelity Podcast: The Cinematography of Science Fiction Television
We spoke to the directors of photography of Manifest and Lost in Space to learn how their shows create their signature sci-fi looks.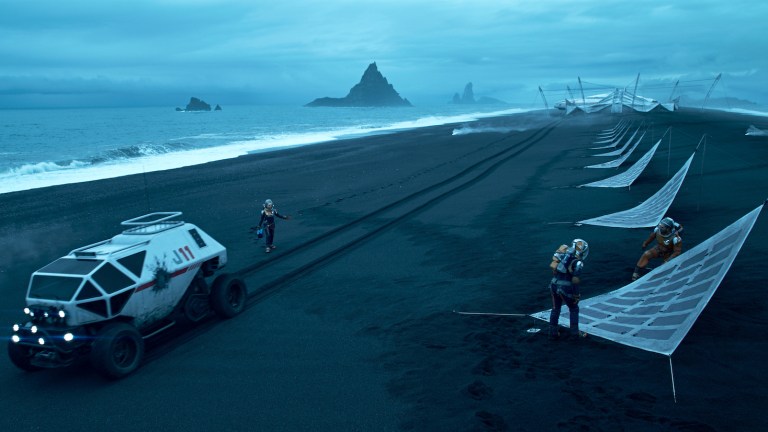 The director of photography is the unsung hero of any set, making the lighting and framing of a scene as important as what the characters are saying or doing, but in television, where episode directors rotate in and out, a consistent vision is particularly crucial. Science fiction shows have the extra challenge of creating a sense of realism in speculative environments, and to find out how it's done, our Sci Fi Fidelity podcast hosts spoke to Sarah Cawley, DP of NBC' Manifest, and Sam McCurdy, DP of Lost in Space on Netflix, who shed some light on the process.
Cawley helped us by explaining how the signature look of Manifest is able to stay unified across episodes while still allowing for a director's creativity. "On TV, there's a different director coming in each episode, and they're coming in with fresh ideas," she conceded. "They want to do the best episode that they can, and a lot of times they want to put their own signature on an episode. So there is an aspect of the DP on a TV show — you're the steward of the visual style, so in conjunction with the showrunner and the producers, to having that dialogue with the director, it is a fine line. They might want to take things in a new direction, and sometimes that's great because that's exactly why they were brought in. And sometimes there has to be a discussion, like, 'That's not how we do this,' or 'Our visual language would suggest that maybe we would do it this way.'"
further reading: Manifest Season 2 Episode 4 Trailer and Return Date
That process was educational for both shows in their sophomore seasons, and Lost in Space in particular benefited from diverse locations that allowed McCurdy to differentiate the two planets and space environments that serve as this year's settings. "When it came to season 2, we knew where we wanted to take everything in a visual fashion… and one of those things was demarcating the environments, making it feel very different for each of the planets, making it feel a little more natural and a little more homey when we were actually in space," McCurdy explains. "We knew that the water world was going to be very monochromatic, very cold, very blue, lots of water. Shooting on the black sand beach in Iceland obviously dictated that anyway. And the same with Alberta… We chose a canyon there that had very warm tones."
Manifest also wanted to differentiate settings, and Cawley accomplished this by allowing the big city environments to stand apart from the more emotional content. "We really wanted to have a dynamic feeling to it… The contrast between the big set pieces and the smaller moments of intimate drama just between the characters is something else that's really important to this show that we talked about early. New York City is a character in the show, and we get out there on the streets a lot [as opposed] to the smaller, more human moments. So that contrast was also very important."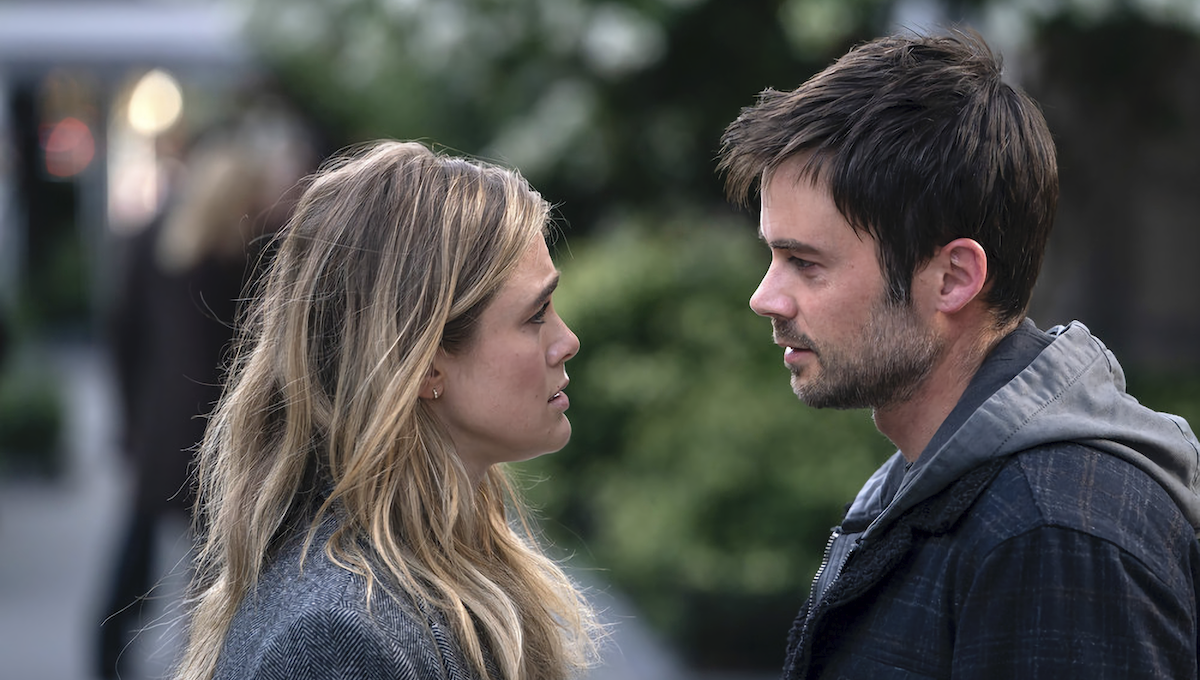 Each show also works with its visual effects team to create specialty shots that give Manifest and Lost in Space their signature looks. As an example, McCurdy told us how he was able to reflect the light realistically off of surfaces and people when the robots were around with their glowing faces. "When the robot army froze in the airlock when they first breach, to look at the set it was quite bizarre because we had a hundred and one C-stands… that all had these LED clusters attached to them with the red glow of the robots," he recalls. "We then drape all those in green, but they have the faces; we would mimic the faces of the robots on stands… so we can make these glow and pulse as they did in the final comps, and the actors can at least know where the face is of a robot."
more: Sci Fi Fidelity Podcast: Lost in Space Season 2
Manifest utilizes effects during the characters' prophetic visions known as "callings," but Cawley teases that the unreal look of these may be shifting a bit in the episodes to come. "This show at times has a very naturalistic feeling, [but with] the callings, definitely we were more subjective, more stylized, more dream-like," she admits. "But I think you may see as the season wears on that the line between what's a calling and what's reality will become less clear. So the callings were very unto themselves, and there might be a little bit more of an intermingled feeling coming up."
Lost in Space had the daunting task of using light to indicate where celestial objects might be outside the windows of the Resolute space station so that characters were lit realistically and were able to believably "see" planets and suns among the many green screens on set. "We had a lot of big, moving sources that projected a white light, and we had a lot of reflected white light that we could do the same with," McCurdy says. "It was a testament to lighting and grip this second season because we developed ways of moving light sources down the huge corridors that we had on the Resolute which spanned across two full stages… When you stood outside the sets themselves, it was almost like one huge rock-and-roll rig with lots of moving sources."
There's a lot more to the art of cinematography, and Lost in Space and Manifest have more subtleties that bring the sci-fi elements of their stories into sharp focus for their viewers. Hear the full audio of our double interview with Sarah Cawley and Sam McCurdy in this week's Sci Fi Fidelity podcast. Each week we review a currently airing show, discuss a topic of interest to genre television, or interview someone from behind the scenes of our favorite series. Find us in your podcast app of choice or simply listen below!