News
Saturday Night Live: Jim Carrey To Play Joe Biden
For the election season, Saturday Night Live has tapped Jim Carrey to embody former Vice President and current Democratic presidential nominee Joe Biden.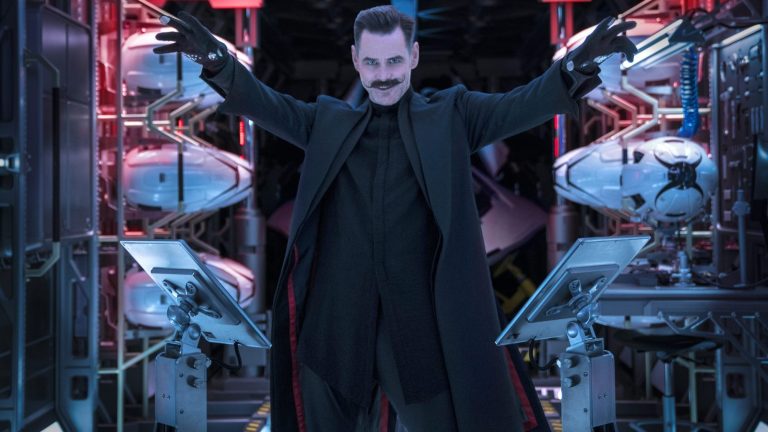 As an Irish poet once wrote: Turning and turning in the widening gyre/The falcon cannot hear the falconer; Things fall apart;/the centre cannot hold;/Jim Carrey will one day play Joe Biden on Saturday Night Live. 
Yes, according to Vulture, prolific comedic actor Jim Carrey will portray current Democratic presidential candidate and former Vice President Joe Biden for the show's upcoming 46th season. 
"There was some interest on his part," executive producer Lorne Michaels said. "And then we responded, obviously, positively. But it came down to discussions about what the take was. He and [head writer/cast member] Colin Jost had a bunch of talks. He and I as well."
Carrey won't be taking away a job from anyone on the existing SNL cast in portraying Biden, as the former vice president was embodied by former SNL castmember Jason Sudeikis last year. Michaels confirmed that Alec Baldwin will return to play President Donald Trump and Maya Rudolp will return to play Democratic vice presidential candidate Kamala Harris. Depending on how SNL approaches current Vice President Mike Pence (who has traditionally been played by Beck Bennett), 75-100% of the presidential nominee tickets will be made up by non-SNL castmembers.
Jim Carrey has hosted SNL three times, most recently in 2014. The Candian actor auditioned for the cast prior to season 6 but the spot went to Charles Rocket instead. Carrey was a castmember on another prominent sketch show, In Living Color, for all five seasons of its existence. He has had an enormously successful film career including starring roles in movies such as The Truman Show, Eternal Sunshine of the Spotless Mind, and last year's Sonic the Hedgehog. His most recent TV starring role was on Showtime's recently canceled Kidding.
Saturday Night Live season 46 is set to premiere on Saturday, October 3 at its usual 11:29 p.m. timeslot. This season will return to Studio 8H after the show was forced to produce episodes remotely due to the coronavirus pandemic at the end of season 45. There will be a limited live audience as well. All castmembers will be back for the new season, with Ego Nwodim getting upgraded to the main cast. New featured players are Lauren Holt, Punkie Johnson, and Andrew Dismukes.