News
Powerpuff Girls Live-Action Sequel Series in the Works at The CW
Sugar and spice is only nice for so long. The Powerpuff Girls have grown up jaded and resentful, just when the world needs them most.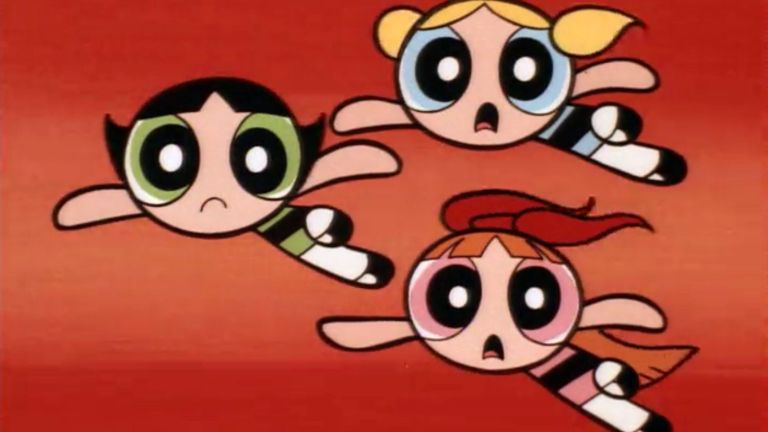 Dateline: Townsville USA, right smack dab in the middle of the Arrowverse. A Powerpuff Girls live-action series is in development at The CW according to Variety. But it isn't being prepared in Professor Utonium's lab.
The new take on The Powerpuff Girls comes from the desk of Greg Berlanti, the mastermind behind The CW's Arrowverse. Berlanti Productions will be working with Warner Bros. TV. The script will be written by Heather Reigner (Veronica Mars), and screenwriter Diablo Cody, who wrote the book for Broadway's Jagged Little Pill. A spoonful of sugar may wash that medicine down, but will they bring that Chemical X?
The project is based on Craig McCracken's classic animated Cartoon Network series, and will center on adult versions of Blossom, Bubbles, and Buttercup. But they aren't kindergarten superheroes anymore and they don't have to save the world before bedtime. The original cartoon riot grrls are in their twenties now, disillusioned and resentful they gave up their childhood to the fight against crime. But will they agree to reunite now that the world needs them more than ever?
Berlanti, who brought The CW into the DC Universe, also updated the Archie Comics franchise with Riverdale, and was part of the team which scared up the recently canceled Chilling Adventures of Sabrina for Netflix. Cody won an Oscar for her Juno screenplay in 2008. Her other credits include Jennifer's Body, Young Adult, Showtime's United States of Tara, and the Amazon comedy series One Mississippi, which she created alongside Tig Notaro. Regnier's credits include iZombie, SMILF, Falling Skies, Sleepy Hollow, and the Veronica Mars revival.
The original animated superhero series The Powerpuff Girls aired on Cartoon Network for six seasons from 1998-2005. A reimagining of McCracken's indie online cult cartoon The Whoopass Girls, the initial 78-episode run of The Powerpuff Girls won two Emmy Awards and earned five nominations. Blossom, who was voiced by Cathy Cavadini, was the self-proclaimed leader of the Powerpuff Girls. Dressed in her signature color, pink, she brought everything nice to the trio. Bubbles, who was voiced by Tara Strong when she called herself Tara Charendoff, was the sugar. Buttercup, voiced by E. G. Daily, brought the spice.
The series was made into a feature film with Warner Bros. Pictures in 2002. A Powerpuff Girls reboot, starring Amanda Leighton, Kristen Li and Natalie Palamides, premiered on Cartoon Network in 2016. It wrapped season 3 on June 16, 2019. In 2016, Hulu nabbed exclusive streaming VOD rights to the franchise in 2016.
There is no Powerpuff Girls release date yet, and no word on casting.