News
Link Tank: The CW's Live-Action Powerpuff Girls Lost Its Blossom
Blossom is out, The Mandalorian might focus on this Star Wars artifact, Jeopardy! has two new hosts, and more in Link Tank!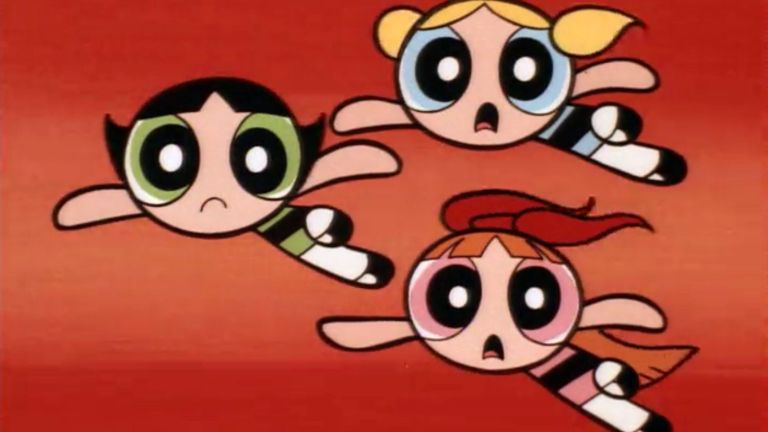 Agents of Shield star Chloe Bennett drops out of The CW's live-action Powerpuff Girls series as the show continues to fall apart.
"Variety has announced that Chloe Bennet, who was set to play Blossom (commander and the leader) in The CW's live-action Powerpuff Girls series, has exited the project. Variety's Joe Otterson writes, 'According to an individual with knowledge of the situation, studio Warner Bros. Television wanted to extend Bennet's option as they reworked the pilot, but scheduling conflicts forced her to exit instead.'"
The Mandalorian Season 3 could make a deep cut into Star Wars lore with this ancient artifact of Mandalore as a point of the central conflict.
"The Mandalorian Season 3 has a lot on its plate. After two seasons of Din Djarin tracking down a bounty named Grogu (neé Baby Yoda) and more of his Force-using kind, the wandering bounty hunter let his young clanmate go train with an upstart new Jedi Knight known as Luke Skywalker."
Candyman star Yahya Abdul-Mateen II has a crazy upcoming slate of releases for the next few years.
"In the horror film Candyman, the killer appears when you say his name five times. In real life, though he's not a villain, you will definitely be seeing the upcoming film's star, Yahya Abdul-Mateen II, many more times than that. In a fascinating new profile in the Hollywood Reporter, the busy Abdul-Mateen details what his next several projects are going to be and it's beyond impressive."
Brendan Fraser is getting emotional over fan's support for his career as he begins to mount an acting comeback.
"Brendan Fraser is experiencing a Brenaissance. After several years outside of the spotlight, the actor's finally getting offered big roles again. He was recently announced as being cast in Martin Scorsese's film Killers Of The Flower Moon, he's starring in Darren Aronofsky's The Whale, and can currently be seen intimidating Don Cheadle and Benicio Del Toro in Steven Soderbergh's No Sudden Move on HBO Max."
Hitman 3 and Returnal are among some of best games to come out in 2021 (so far).
"Let's get this out of the way: Given all the ~everything~, simply releasing a game in 2021 is nothing short of a miracle. Every single one deserves a round of applause. But some, let's face it, are better than others. As summer wraps, we thought it'd be fun to shine a light on the games that have excited us, moved us, and kept us going throughout a relentless and challenging year. Maybe you'd like to check them out, too."
The Big Bang Theory star Mayim Bialik is our new Jeopardy! host, well, sort of.
"The ghost of Alex Trebek cannot rest until Jeopardy! is placed safely in the hands of a sufficiently entertaining and persnickety host. And after a seemingly endless, highly public talent search, the New York Times is reporting they've picked two people: actress Mayim Bialik and the show's own executive producer, Mike Richards. The choice of Richards is already inspiring a backlash for multiple reasons."