News
Percy Jackson TV Series in Development at Disney+
The beloved young adult book franchise Percy Jackson & the Olympians is getting a second live-action chance with a TV series at Disney+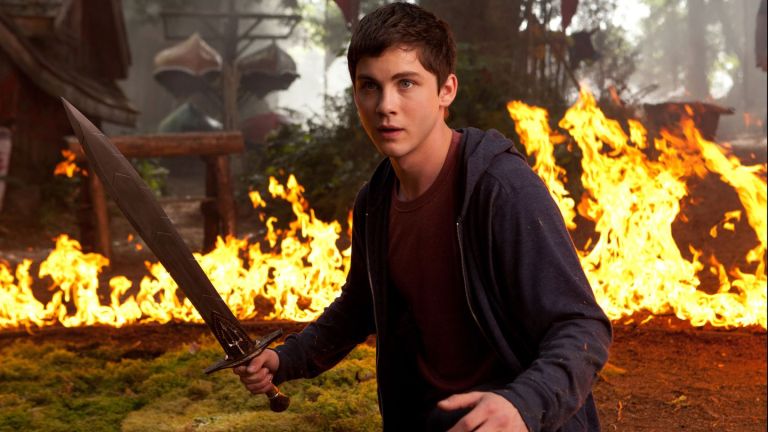 Praise Zeus! Disney+ is working on a Percy Jackson TV series. This information comes from about as solid a source as one could hope: Percy Jackson author Rick Riordan himself. Riordan and his wife Becky shared the good news on the former's Twitter account on May 14.
"After a lot of hard work and a lot of support from you guys, Percy Jackson is coming to Disney+," Riordan told his followers.
Riordan followed up with a second tweet that clarified that the project will indeed be a TV series, writing "We can't say much more at this stage but we are very excited about the idea of a live-action series of the highest quality, following the storyline of the original five five-book series, starting with The Lightning Thief in season one."
The letter also assures fans that Rick and Becky Riordan will be very involved in every aspect of the show. The news of both Riordans' involvement should come as an enormous relief to many Percy Jackson fans who viewed the two films Percy Jackson: The Lightning Thief (2010) and Percy Jackson: Sea of Monsters (2013) as missed opportunities. Riordan has been in talks with Disney about a Percy Jackson series since December, occasionally boosting the #DisneyAdaptPercyJackson campaign hashtag.
The first Percy Jackson & the Olympians book, The Lightning Thief was published in 2005 and received four sequels: The Sea of Monsters, The Titan's Curse, The Battle of the Labyrinth, and The Last Olympian. The story follows Percy Jackson, a 12-year-old boy with dyslexia and ADHD who discovers he is demigod: the son of a human and a Greek god and must set out on a mission to retrieve Zeus's lightning bolt from Hades to prevent a war among the gods. Subsequent books expanded the story and the world into a formidable young adult franchise.
The Percy Jackson series came about during a time in history when young adult book publishers were looking for the next Harry Potter. Percy Jackson was one of the few among these attempts that bothered to be good. Riordan's inspiration for the series came from telling his son bedtime stories based on Greek myths and his son's subsequent frustration when the stories "ran out." All together the Percy Jackson series has sold nearly 70 million copies worldwide.
The two Percy Jackson films were directed by Chris Columbus (Harry Potter and the Sorcerer's Stone) and Thor Freudenthal (Hotel for Dogs). Though ultimately grossing more than $430 million worldwide, neither film was successful enough to keep the franchise going. Now Percy Jackson is getting something rare in the pop culture landscape: a second chance.