Features
The Murderbot Diaries: Fugitive Telemetry Cover Reveal (Exclusive)
We have a first look at the gorgeous cover for the next novella in Martha Wells' The Murderbot Diaries: Fugitive Telemetry.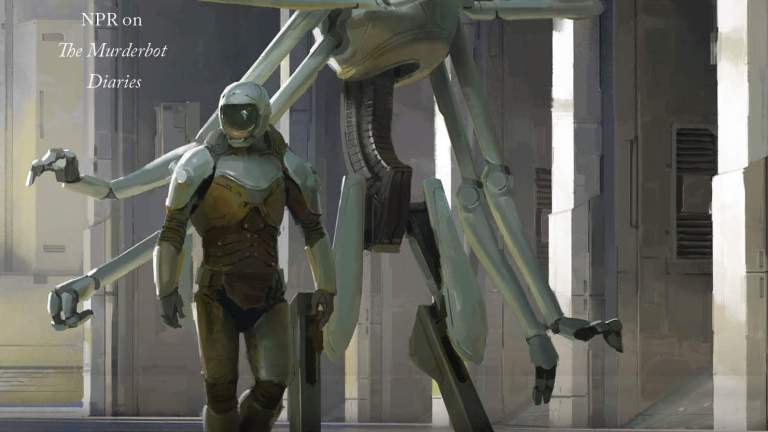 Our favorite cranky, TV drama-addicted, artificially-intelligent robot will be back in 2021. While Martha Wells' latest Murderbot installment (the mostly-novella series' first novel: Network Effect) may have only just hit the shelves, there's already another story on the horizon. Wells and Tor.com have previously announced the upcoming publication of The Murderbot Diaries novella Fugitive Telemetry, and now we are lucky enough to be able to reveal the cover to you (with art from the talented Jaime Jones), in all its Murderbot-y glory…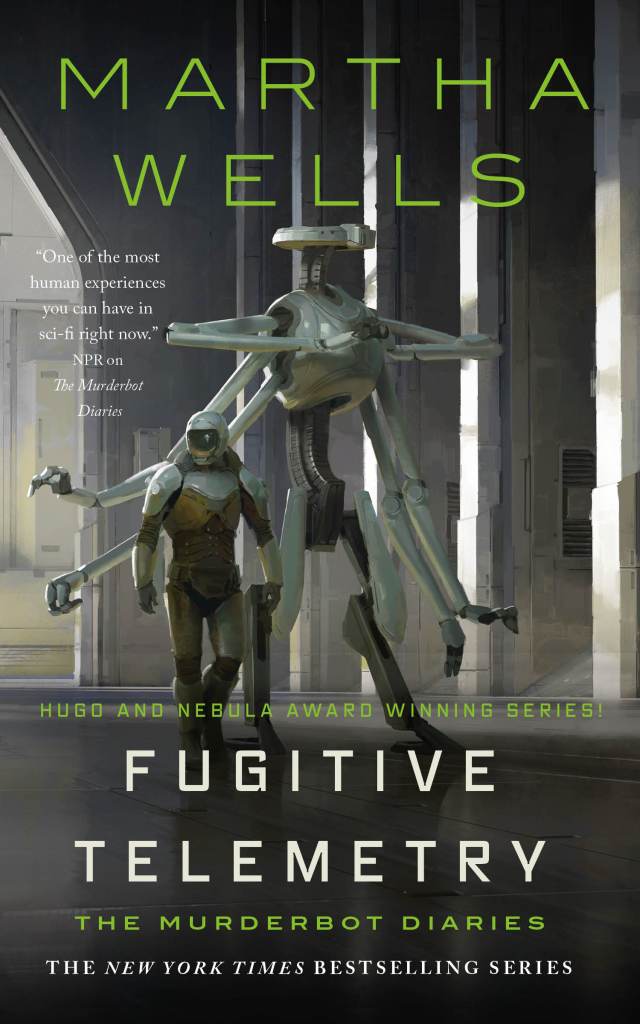 While Fugitive Telemetry may be the sixth installment in the series, it is something new for this world: a murder mystery. The novella follows Murderbot as it discovers a dead body on Preservation Station, and sets about assisting station security to determine who the body was and how they were killed. Fugitive Telemetry takes place after the events of novella Exit Strategy and before the events of novel Network Effect, and is slated for an April 2021 release. Here is the official synopsis:
No, I didn't kill the dead human. If I had, I wouldn't dump the body in the station mall.

When Murderbot discovers a dead body on Preservation Station, it knows it is going to have to assist station security to determine who the body is (was), how they were killed (that should be relatively straightforward, at least), and why (because apparently that matters to a lot of people—who knew?)

Yes, the unthinkable is about to happen: Murderbot must voluntarily speak to humans!

Again!
For those who have yet to dive into the rich science fiction world of The Murderbot Diaries, the series follows self-named Murderbot, a rogue Security Unit robot (SecUnit for short) that hacked itself to become free from corporate directives. The part robot, part human-cloned tissue Murderbot mostly uses this freedom to binge entertainment media (#relatable), but also gets reluctantly dragged into the middle of a conflict between a corporation called GrayCris and the government officials of a colony system called Preservation. We first met Murderbot in All Systems Red. Its story continues in Tor.com novellas Artificial Condition, Rogue Protocol and Exit Strategy, as well as the aforementioned Tor novel Network Effect.
The Murderbot Diaries have been very successful, not only critically but commercially. In addition to winning the Hugo, Nebula, Locus, and Alex Awards, the series has been on the New York Times Best Sellers List.

In addition to The Murderbot Diaries and Network Effect, author Martha Wells has written many fantasy novels, including The Wizard Hunters, Wheel of the Infinite, the Books of the Raksura series (beginning with The Cloud Roads and ending with The Harbors of the Sun), and the Nebula-nominated The Death of the Necromancer, as well as YA fantasy novels, short stories, and nonfiction. You can find out more about her work here.